Monthly Archives: November 2014
RENDERING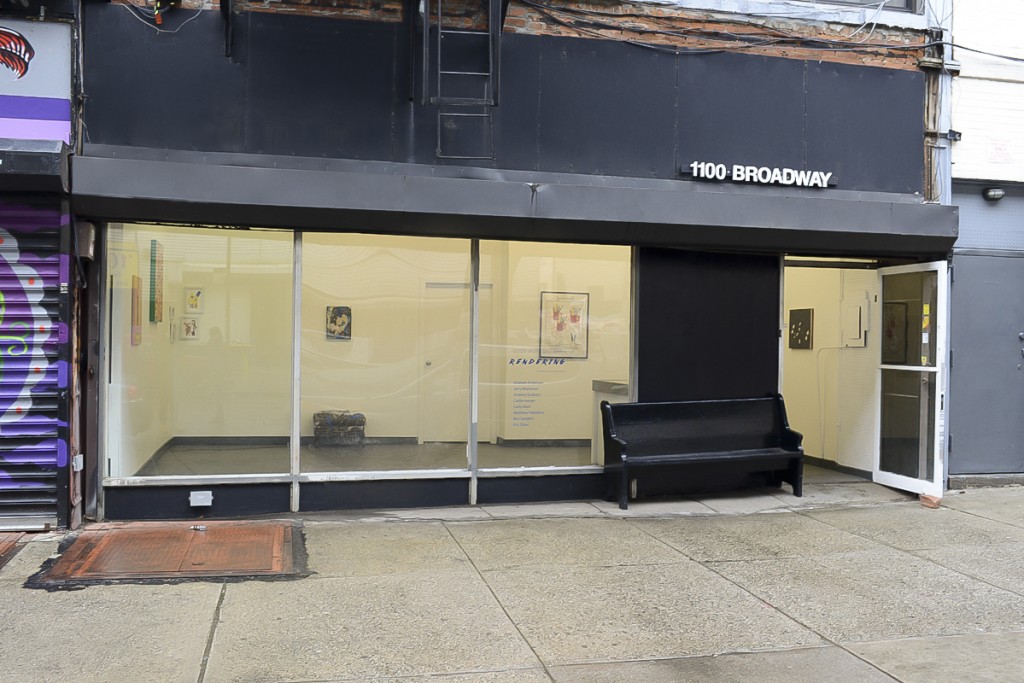 DSC_7249-2
DSC_7249-2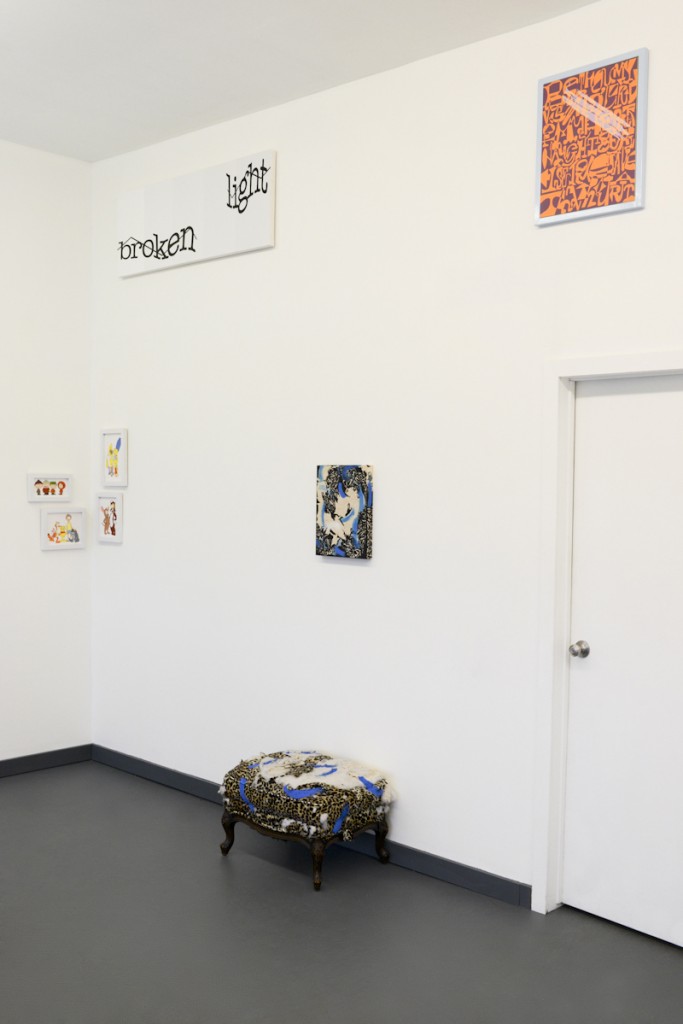 DSC_7238-2
DSC_7238-2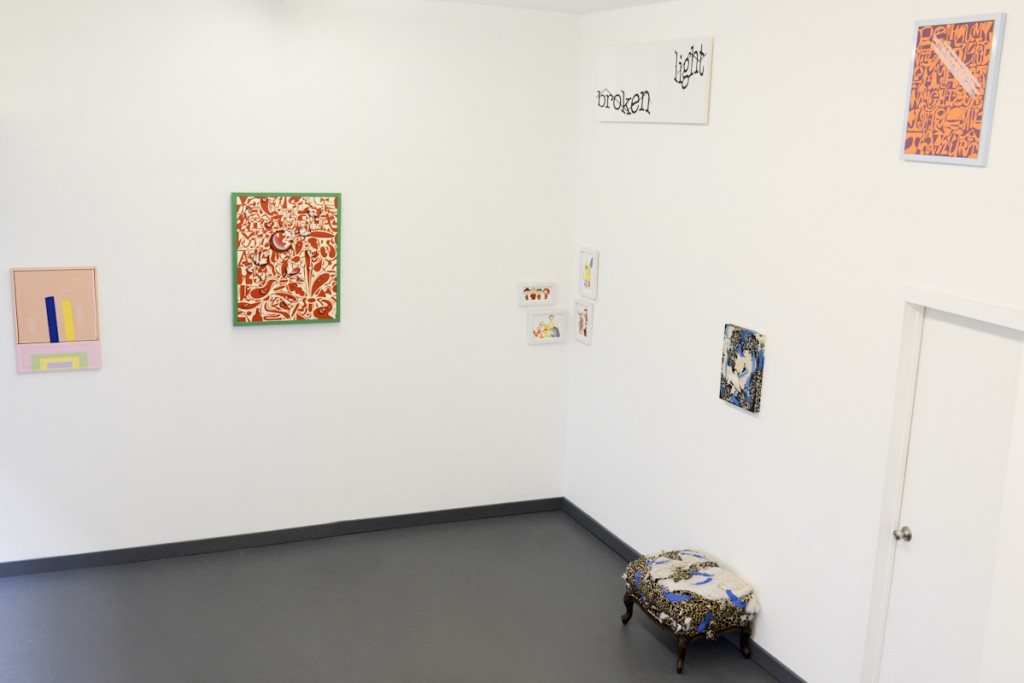 DSC_7237-2
DSC_7237-2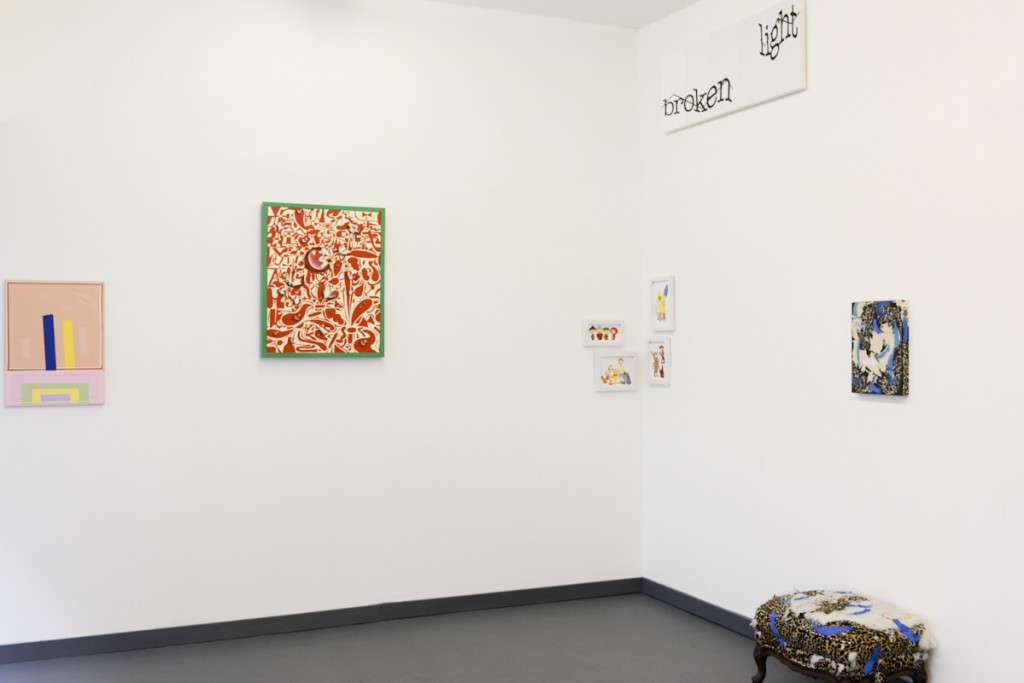 DSC_7225-2
DSC_7225-2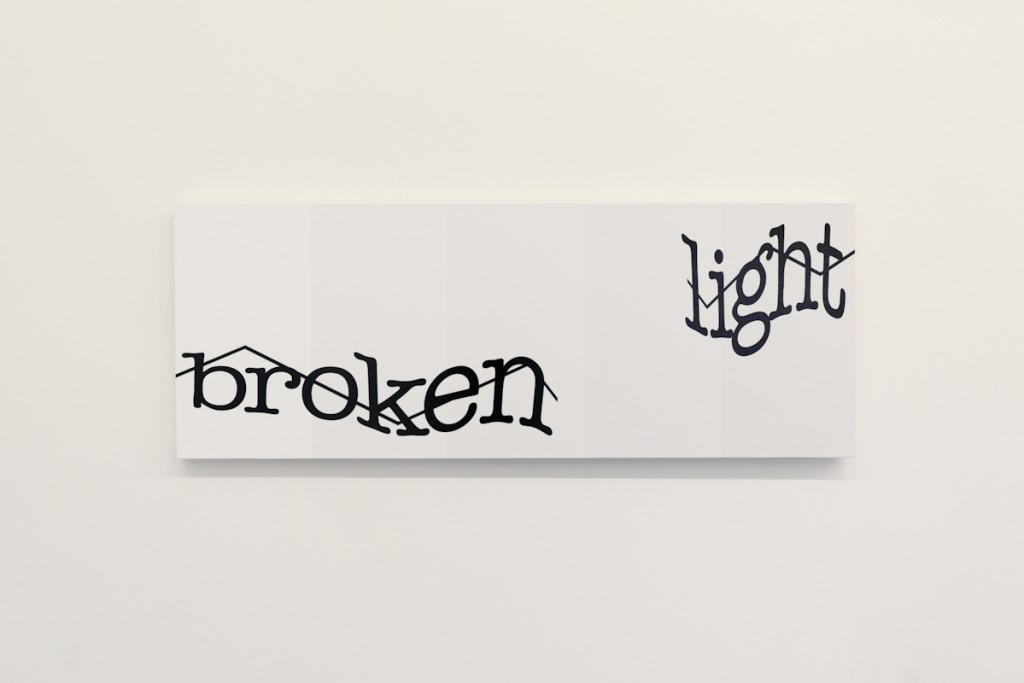 DSC_7224
DSC_7224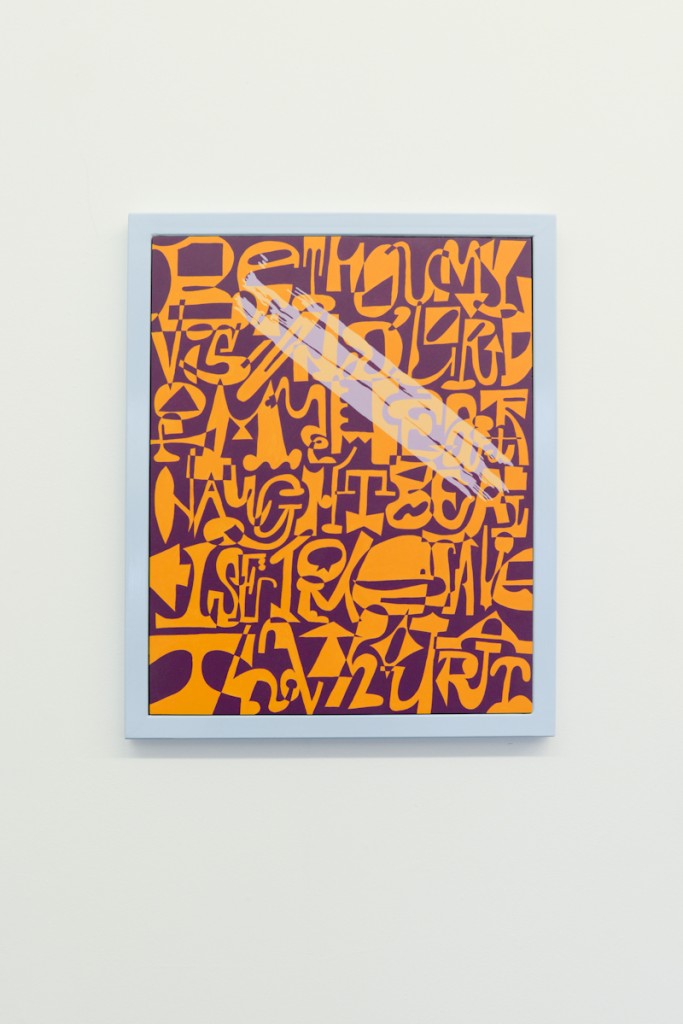 DSC_7223
DSC_7223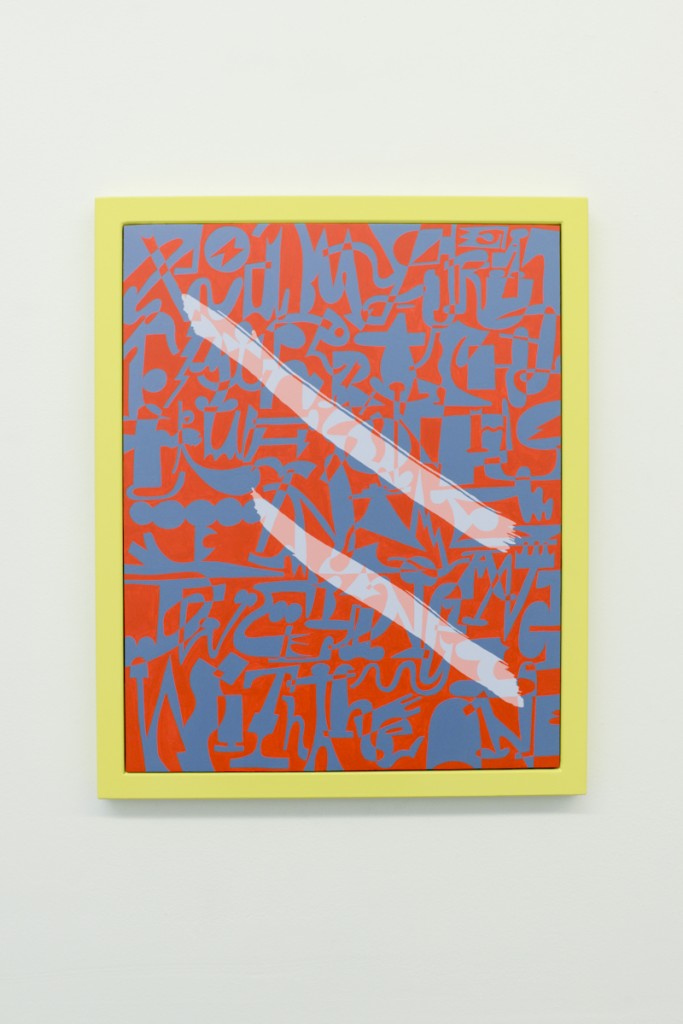 DSC_7220
DSC_7220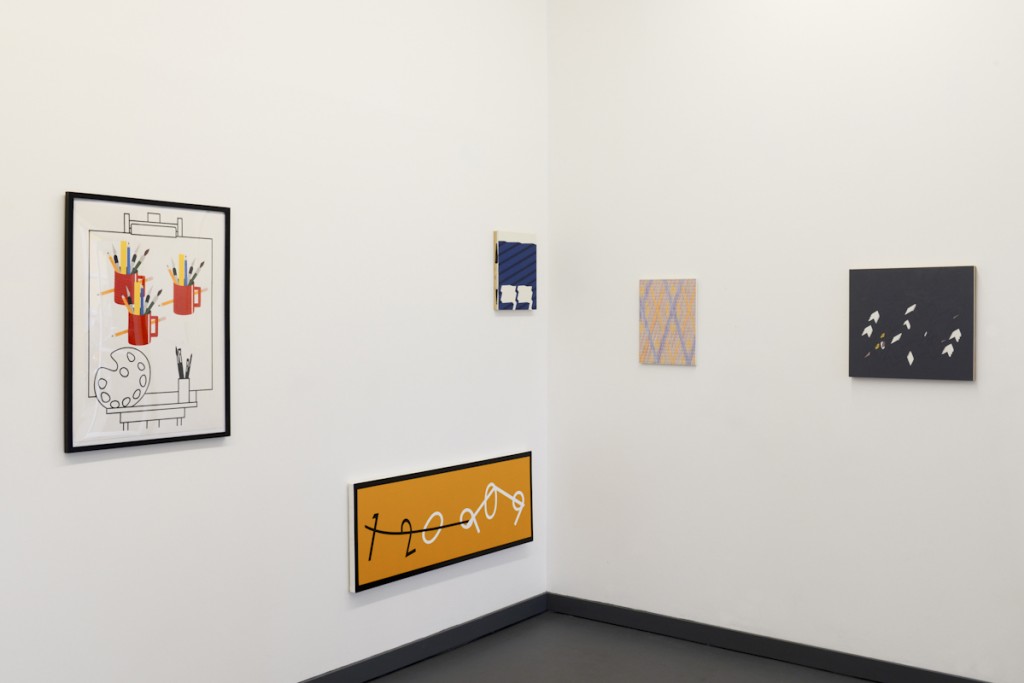 DSC_7215
DSC_7215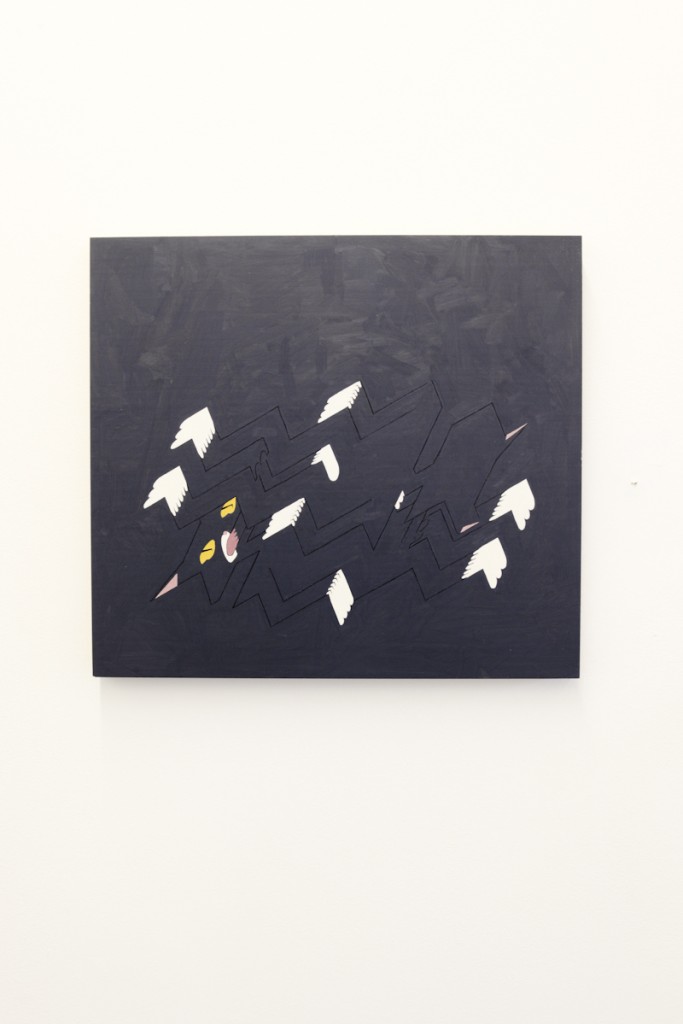 DSC_7212-2
DSC_7212-2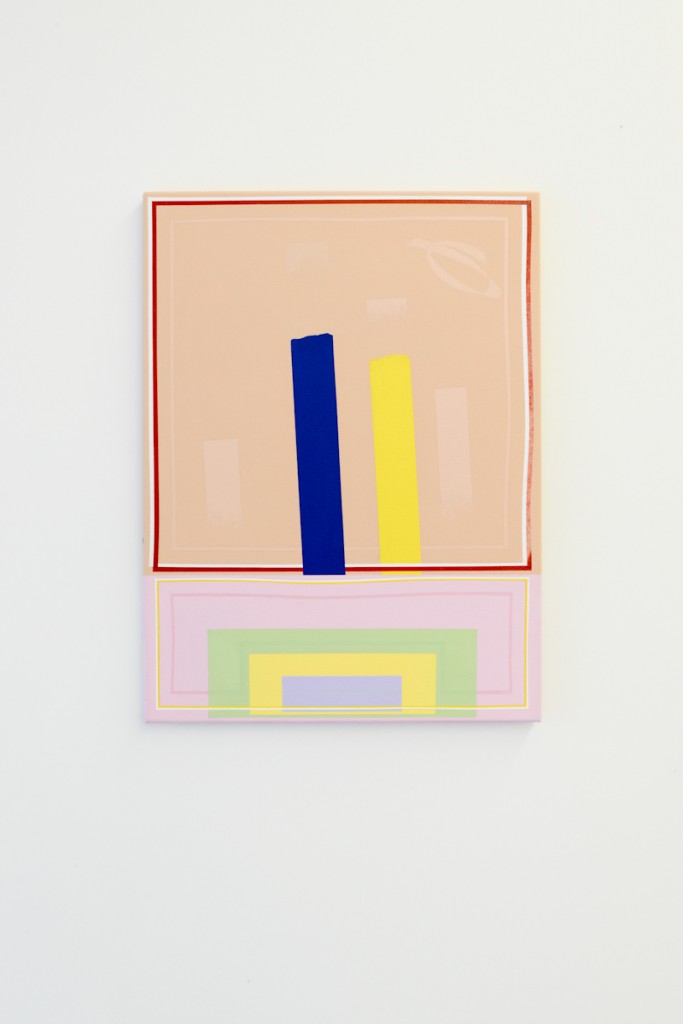 DSC_7211-2
DSC_7211-2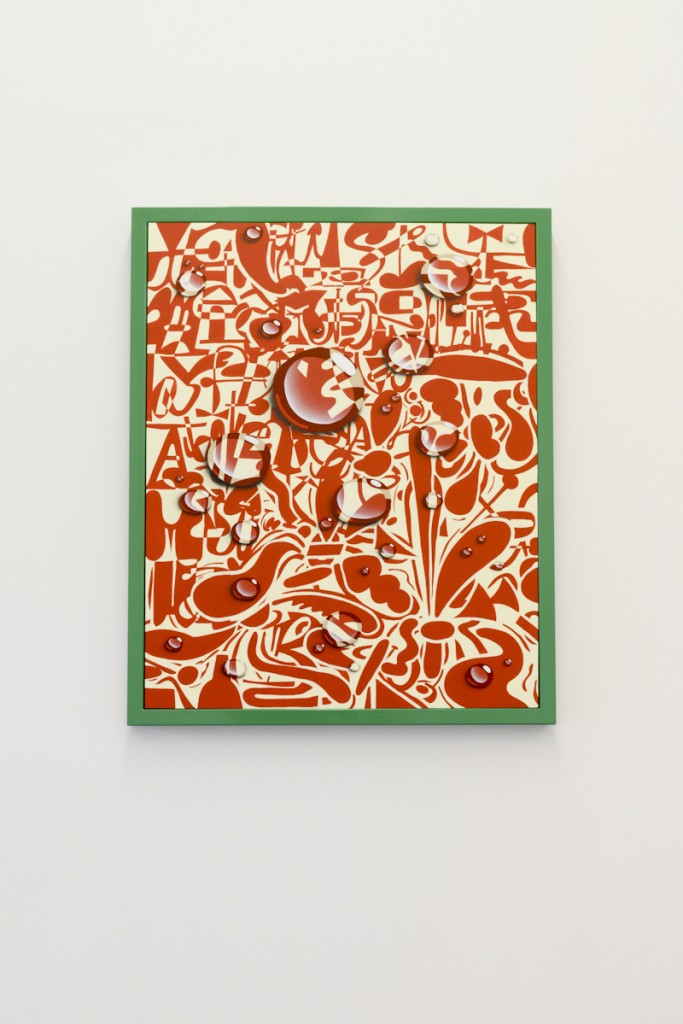 DSC_7210-2
DSC_7210-2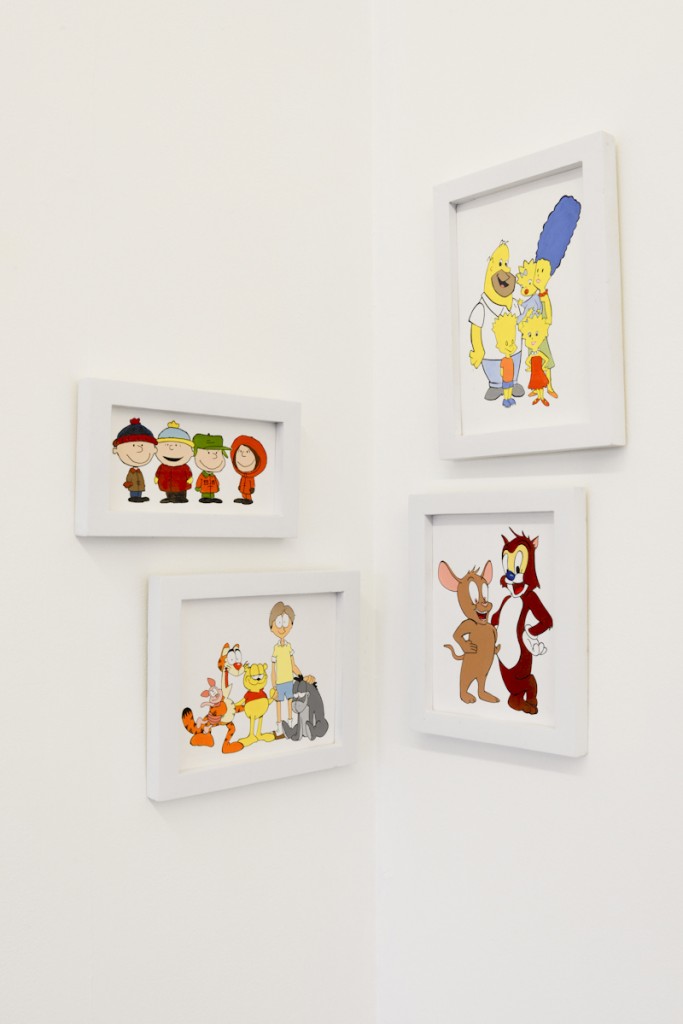 DSC_7209-2
DSC_7209-2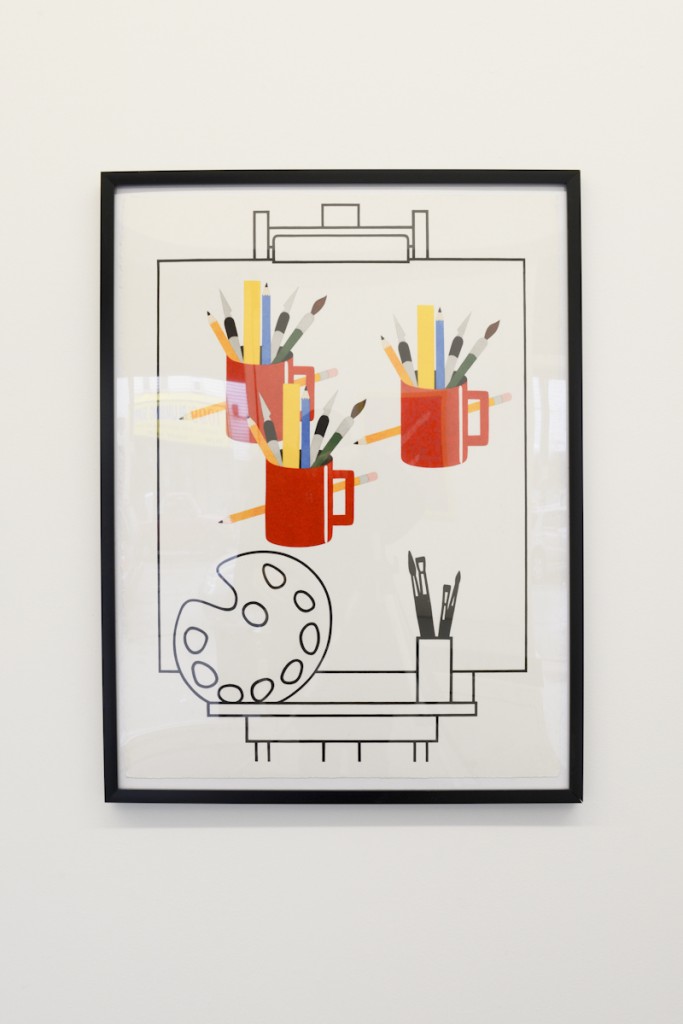 DSC_7208-2
DSC_7208-2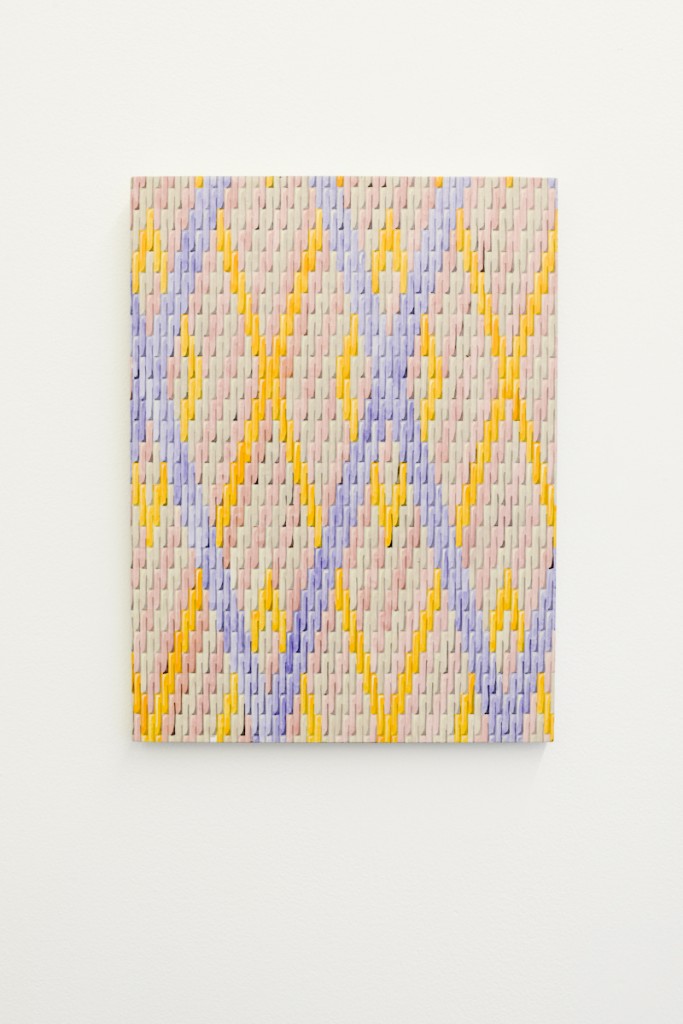 DSC_7207-2
DSC_7207-2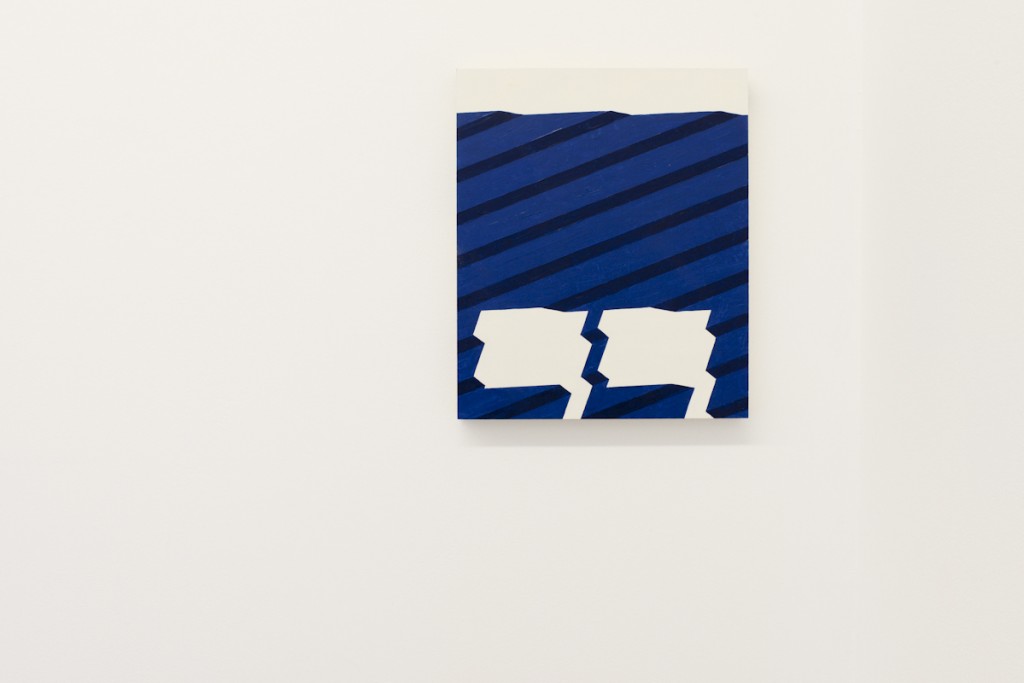 DSC_7203-2
DSC_7203-2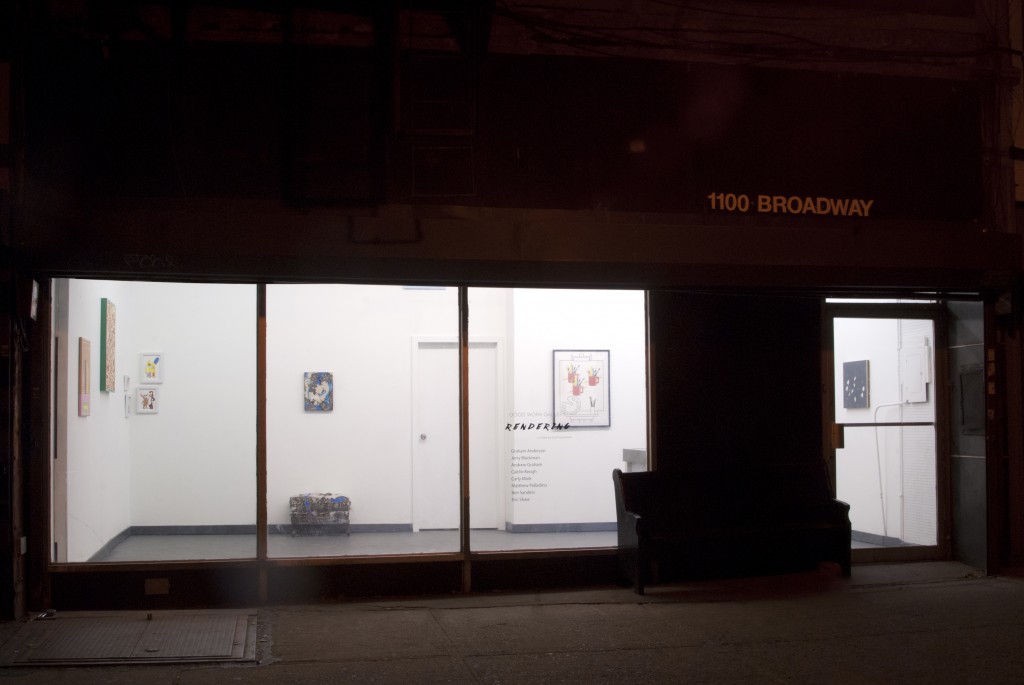 _DSC0115
_DSC0115
PRESS RELEASE
Rendering
Curated by Scott Goodman
Nov 8 – 23
Opening reception: Saturday, November 8 from 6-9pm
1100 Broadway, Brooklyn, NY 11221
Featuring: Graham Anderson, Jerry Blackman, Andrew Graham, Caitlin Keogh, Carly Mark, Matthew Palladino, Ben Sanders, and Eric Shaw
Good Work Gallery is pleased to present rendering, an exhibition of paintings displaying graphic characteristics of clipart, logos, textile patterns and other visuals of a commercial nature. This group of artists, who are digital natives, re-approach mainstream sensibilities on their own terms, and in doing so, create paintings which draw on and refresh histories of Pop imagery. The impersonal, immediate, and immaterial qualities of the digital image are contrasted and underlined by the intrinsically human, physical act of painting by hand, using a brush.
Replicating a mechanical line with paint requires restriction of the body to only the most essential movements to carrying out the task. The pulsation of blood through one's veins and capillaries, or the expansion and contraction of the lungs is enough to disturb the trajectory of a line being drawn between two points. The comparison of man to machine-made production brings attention to the shifting role of the artist in relation to evolving image-making technologies. By implementing painting to produce the effects of machinery, as is the case with the works in this show, the artist mimics the machine, suspending aspects of their own humanity while also accentuating it in the act.
Matthew Palladino's The Draftsman's Malaise depicts a space entirely composed of clip art, in which a canvas sits perched on an easel articulated in bold black lines of eerily uniform weight. The pictured canvas features three red cups containing the same arrangement of drafting tools: two pencils, a pair of exacto knives, a ruler, and a paintbrush; all utensils that imply the artists' hand.
Graham Anderson depicts malleable, planar worlds, mechanically bending comic elements within them around each other. Untitled, depicts a folded cat in an autoerotic sexual act. Whether the image is a highly stylized depiction of a real cat or a realistic depiction of a stylized cat is ambiguous.
Ben Sanders and Eric Shaw incorporate flat sharply delineated brush-stroke-like shapes that simultaneously direct our attention to the gestural application of paint by hand and to the computerized simulation of a paintbrush tool made available through graphic editing programs like Adobe Illustrator and Photoshop.
Carly Mark's floral design in Event Horizon calls to mind the copy/paste and fill commands used for transferring, extending and flooding data from multiple sources.
Andrew Graham mimics the graphic and formal qualities of the CAPTCHA, an acronym for "Completely Automated Public Turing test to tell Computers and Humans Apart," which tests the presence of a human onlooker by their ability to recognize, separate, and contextualize distorted numerical and alphabetical combinations.
Jerry Blackman's untitled series of hybridized cartoons also tests human recognition by splicing together attributes of popular cartoon characters we know from screen and print. The sensation of being reintroduced to ones own family in the horrific aftermath of a facial transplant surgery is evoked. Winnie the Pooh's ears protrude from Garfield's head while Bamm-Bamm's skeleton has somehow slipped under a Bart Simpsons skin suit.
The articulation of Caitlin Keogh's Argyle patterning in Successful Multiple Retailers draws from textile design. It softly, subtly undulates in a decidedly human manner that glories in fallibility as much as in control and precision.
Opening hours: Saturday & Sunday, 12 – 6pm, and by appointment
***
And now for a special treat…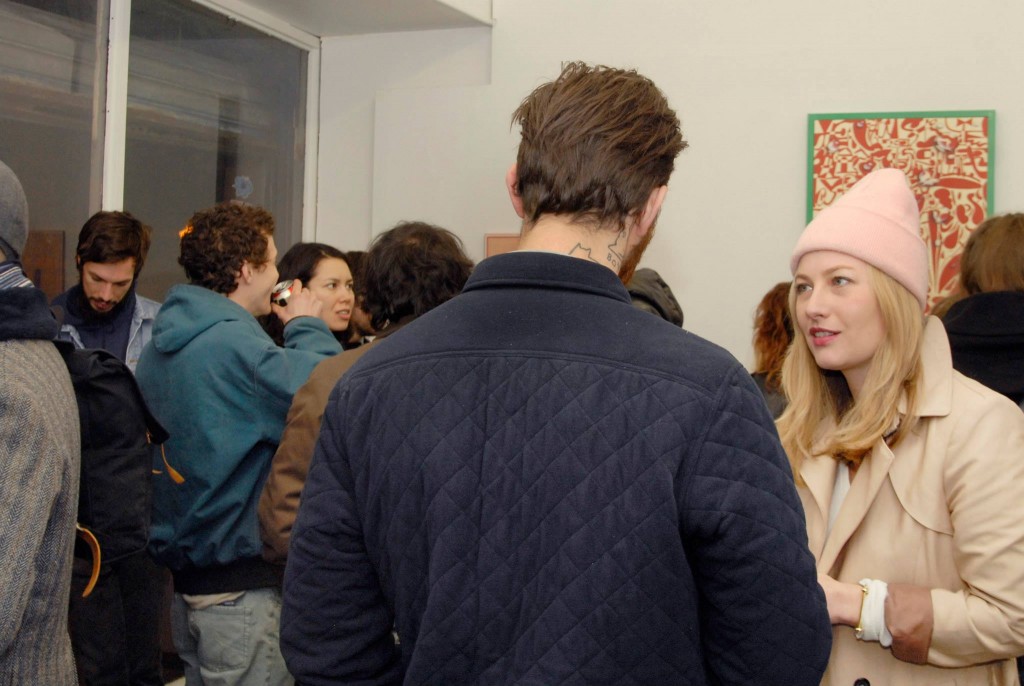 1039552_356215291218720_8164367584129385020_o
1039552_356215291218720_8164367584129385020_o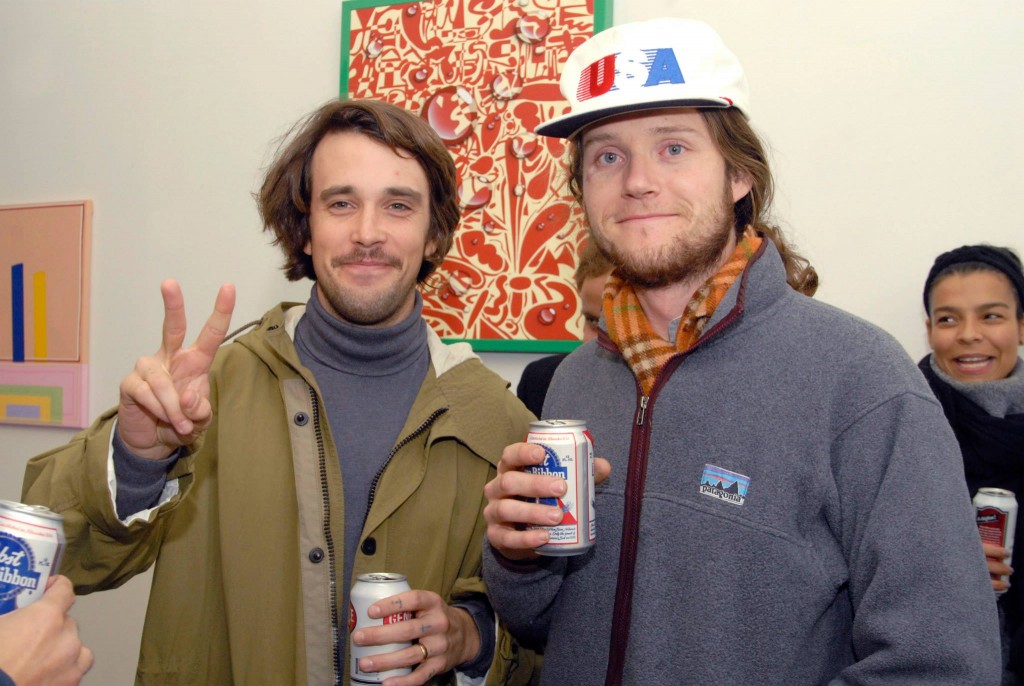 1064599_356213807885535_1817190729280845527_o
1064599_356213807885535_1817190729280845527_o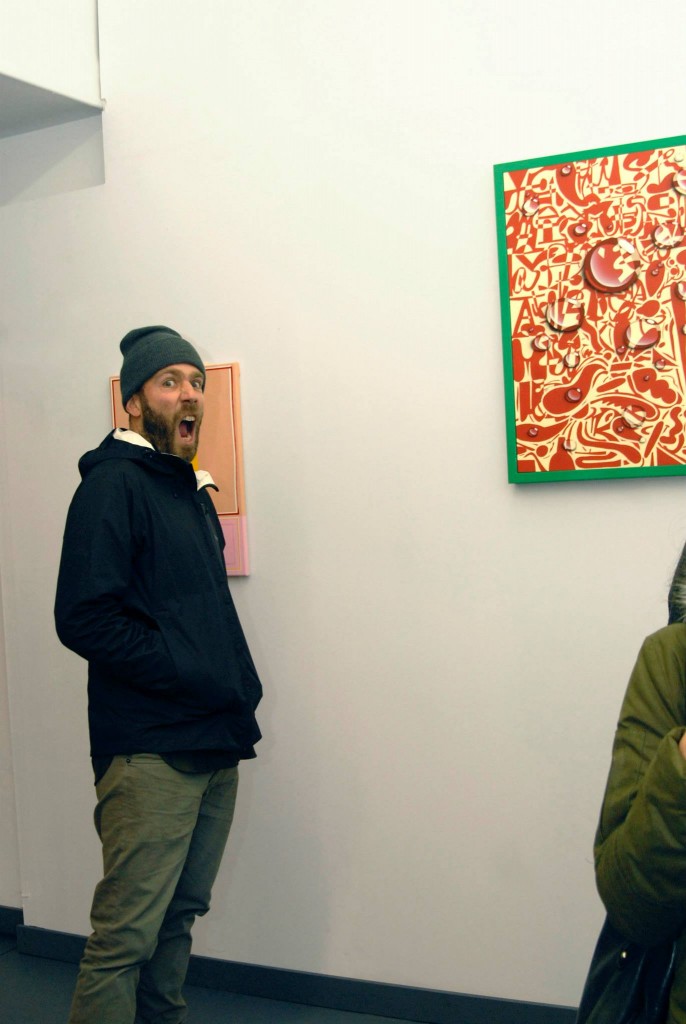 1064879_356213721218877_5631138065359270141_o
1064879_356213721218877_5631138065359270141_o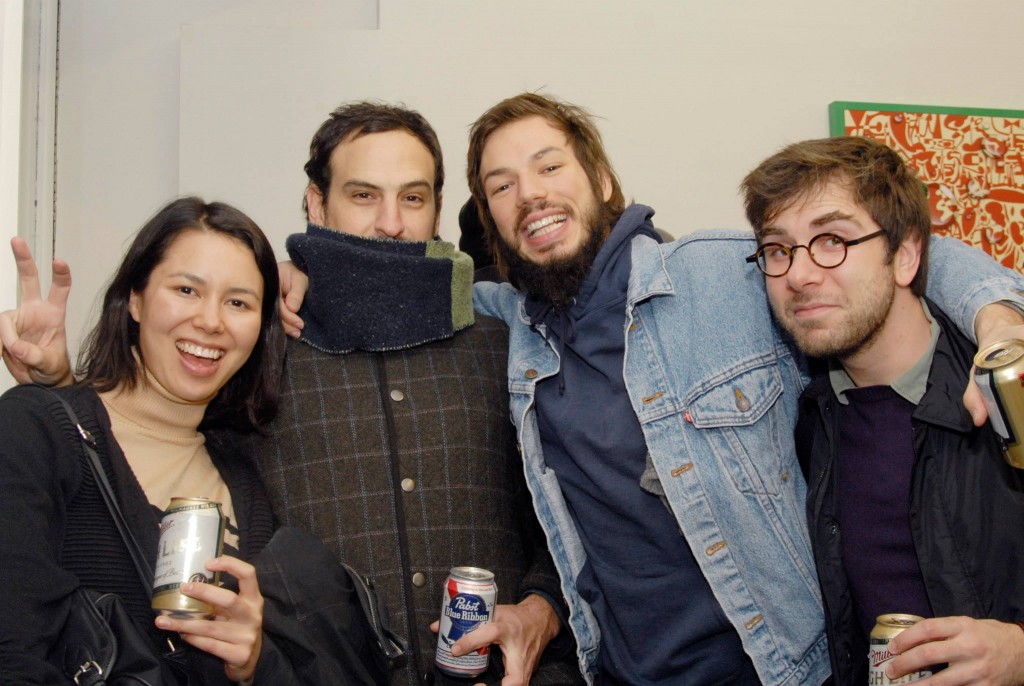 1267956_356214814552101_5341752667909386162_o
1267956_356214814552101_5341752667909386162_o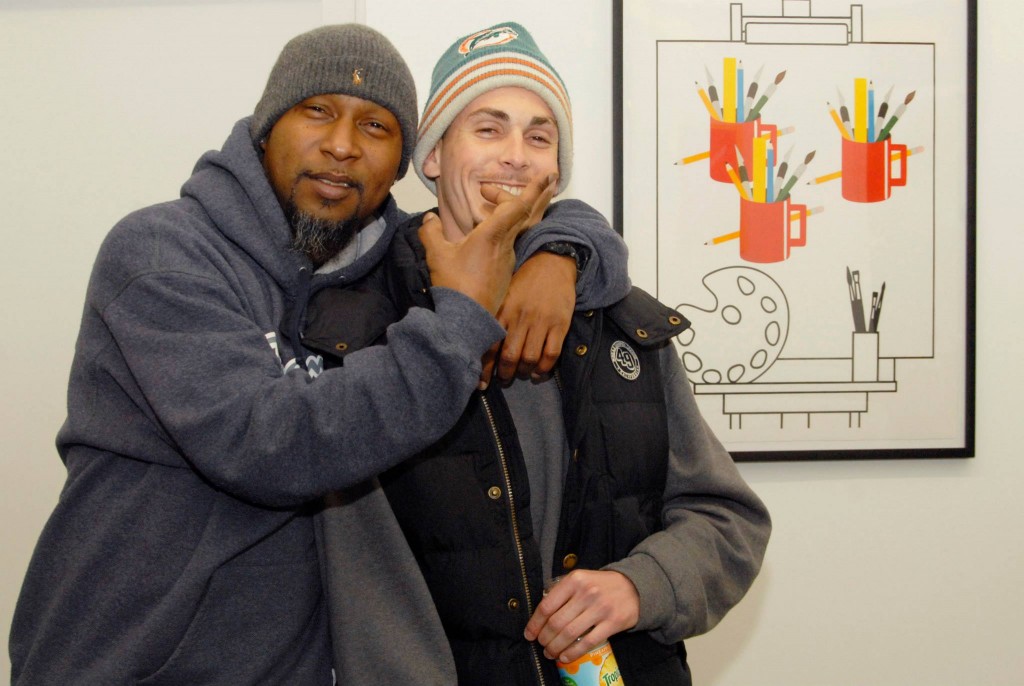 1271558_356213494552233_6386628857215182295_o
1271558_356213494552233_6386628857215182295_o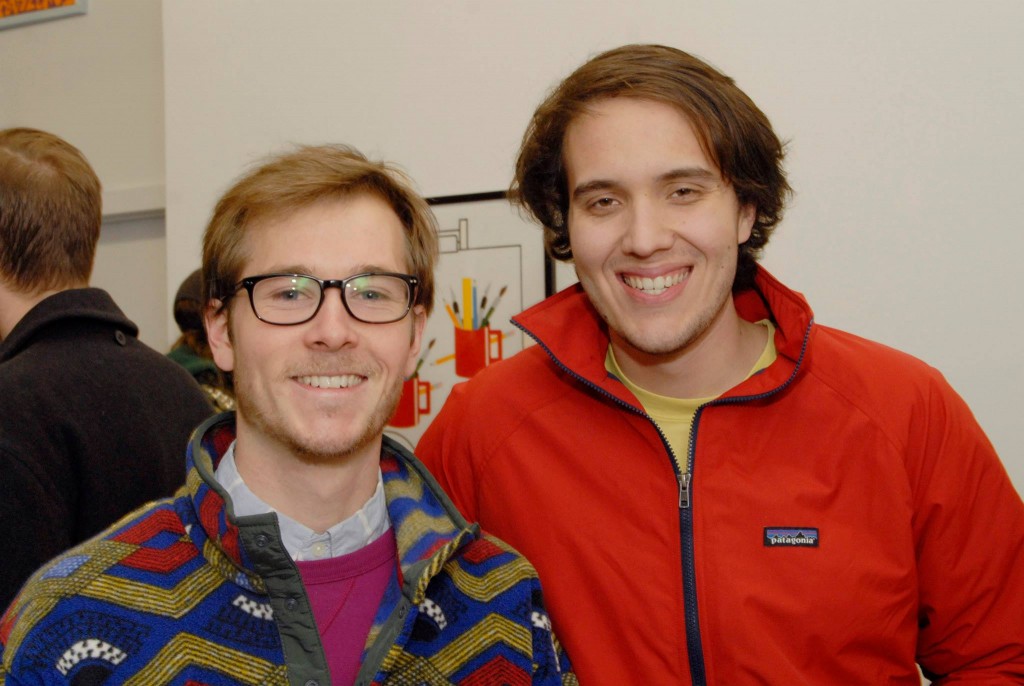 1292228_356214054552177_8296084204597862838_o
1292228_356214054552177_8296084204597862838_o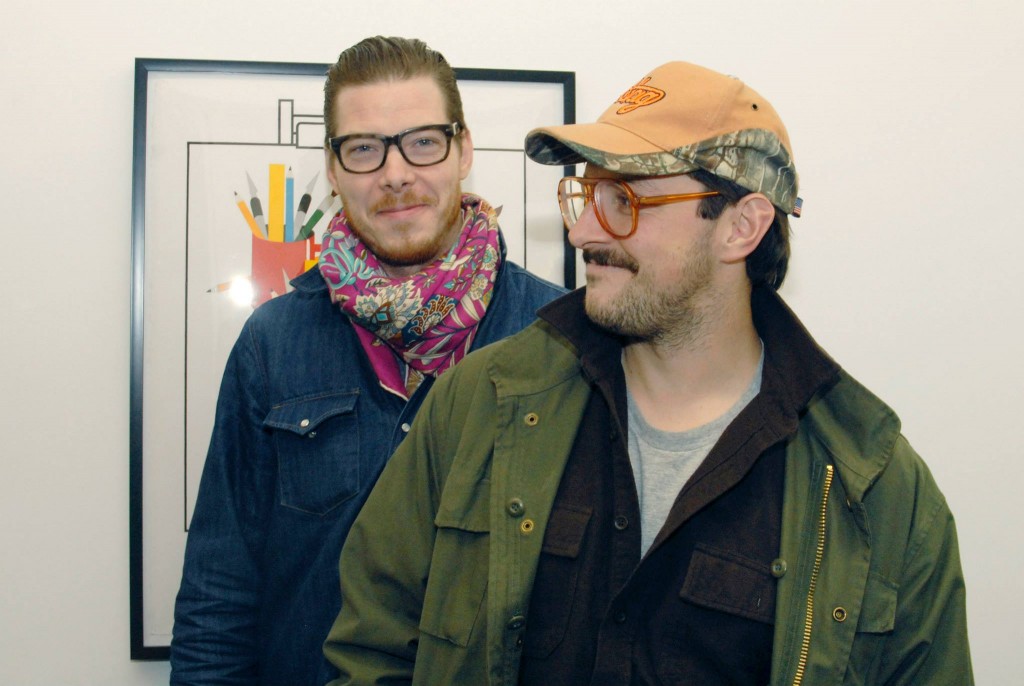 1401332_356213631218886_9174154852844036737_o
1401332_356213631218886_9174154852844036737_o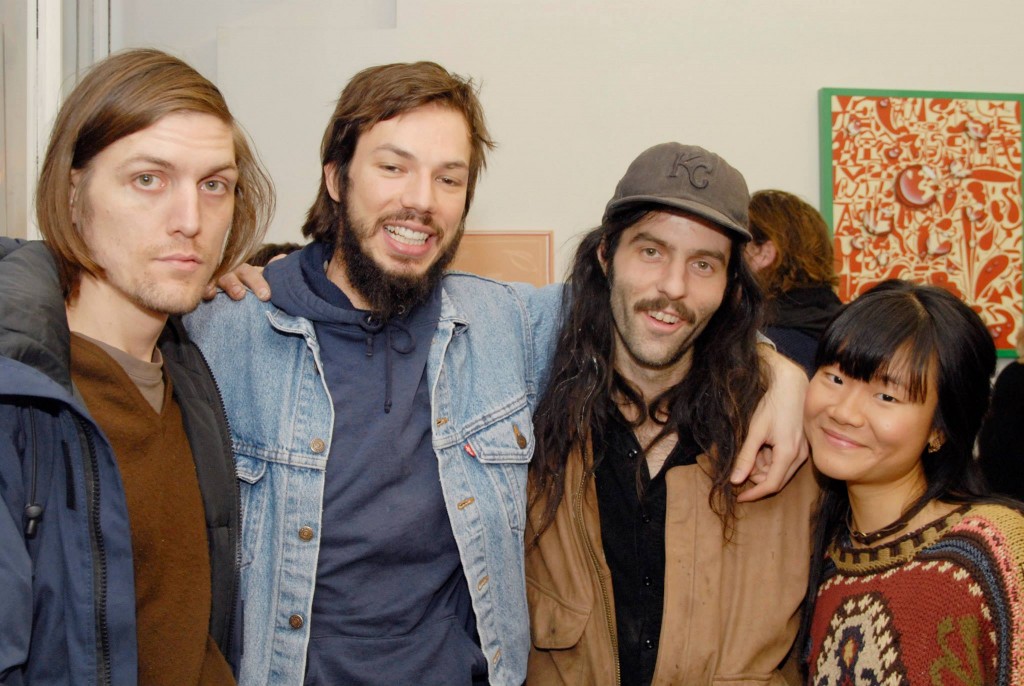 1486095_356215387885377_8806810960575132032_o
1486095_356215387885377_8806810960575132032_o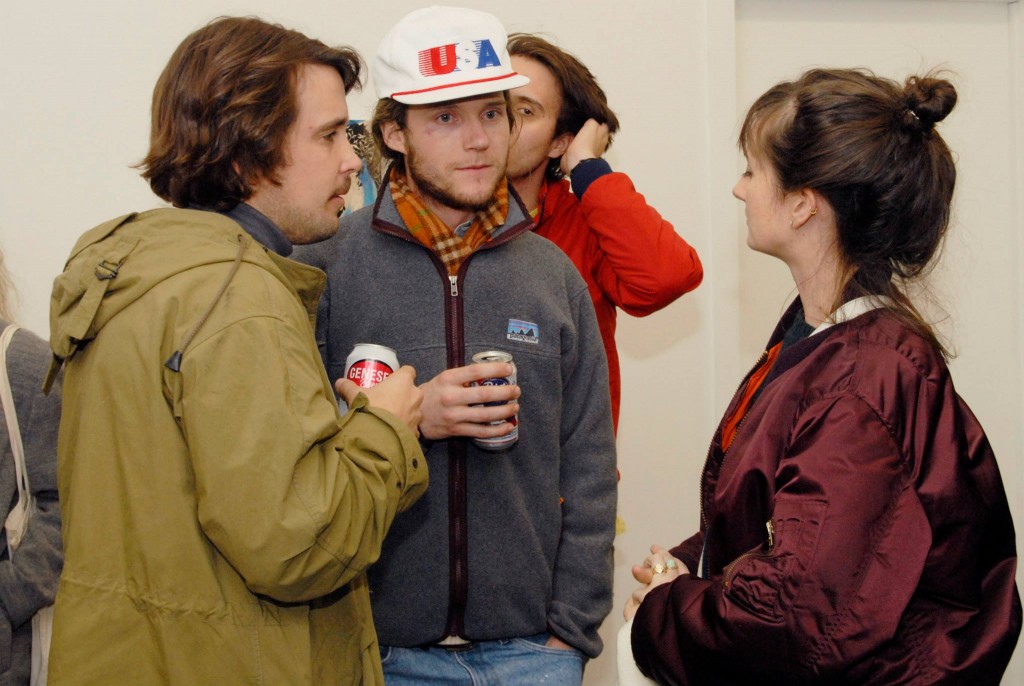 1504217_356214047885511_3239191437340175177_o
1504217_356214047885511_3239191437340175177_o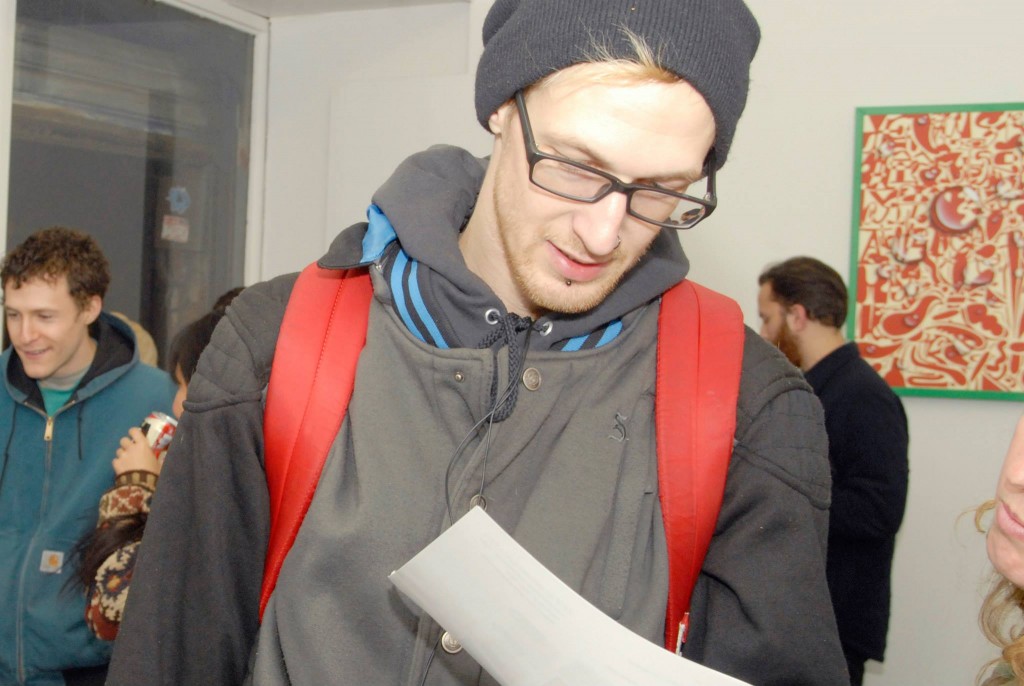 1507502_356215567885359_805296253554463670_o
1507502_356215567885359_805296253554463670_o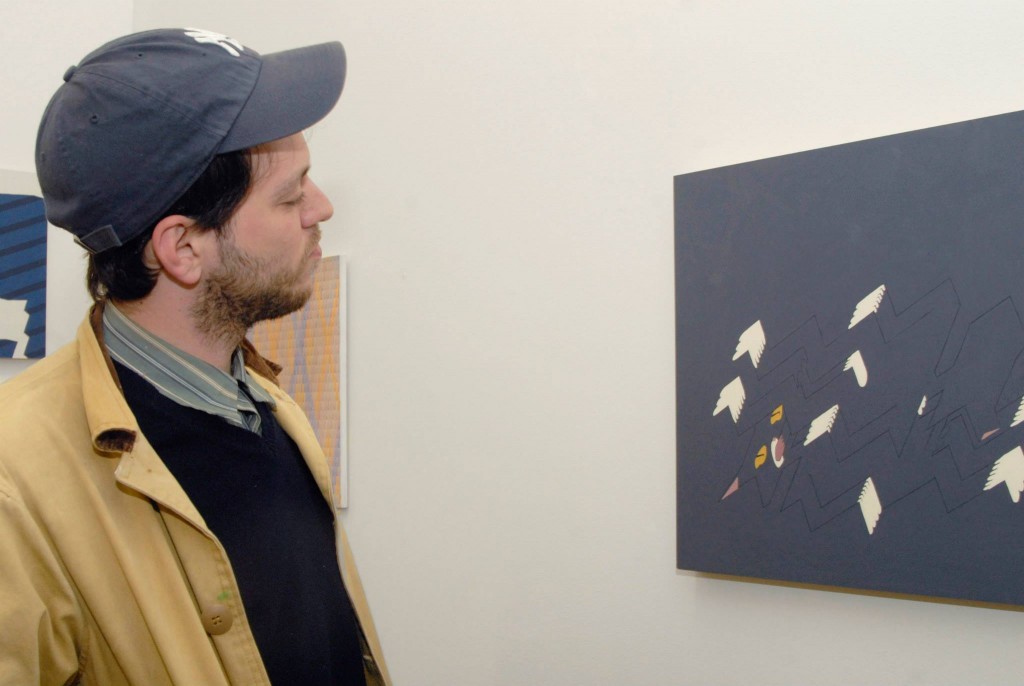 1511599_356213671218882_8785766585079915716_o
1511599_356213671218882_8785766585079915716_o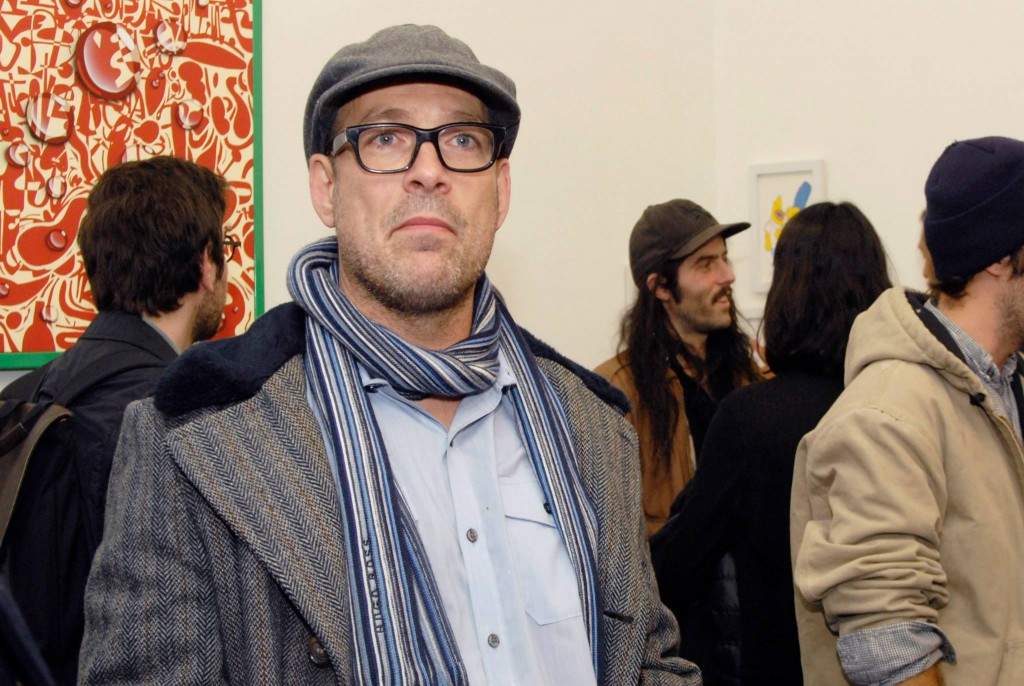 1618082_356214881218761_8454522205792405641_o
1618082_356214881218761_8454522205792405641_o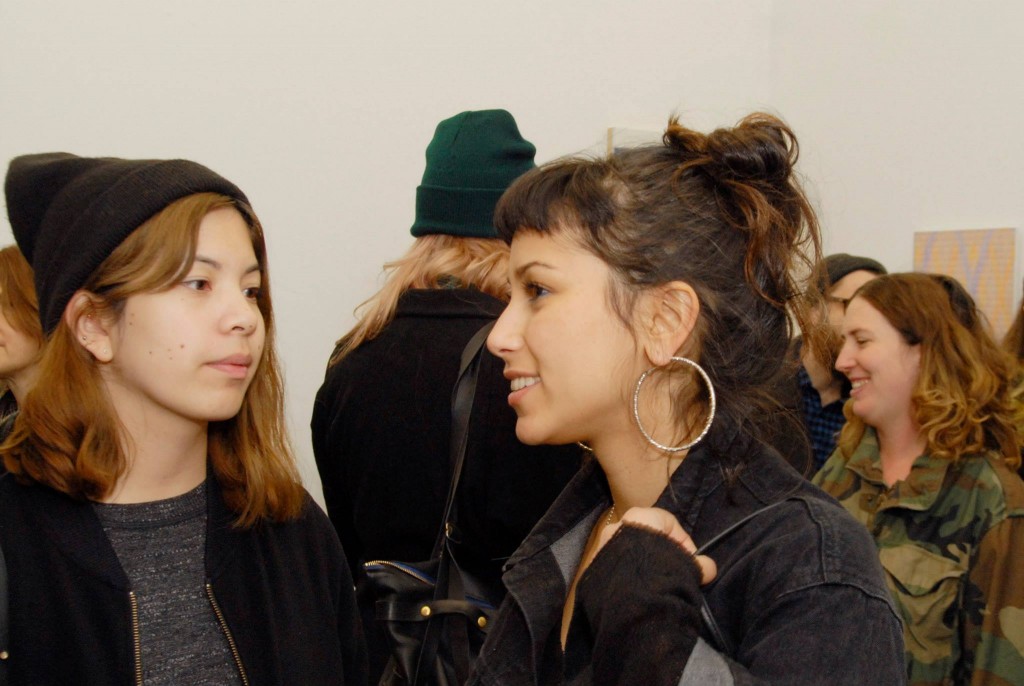 1780050_356215064552076_4896598409481553431_o
1780050_356215064552076_4896598409481553431_o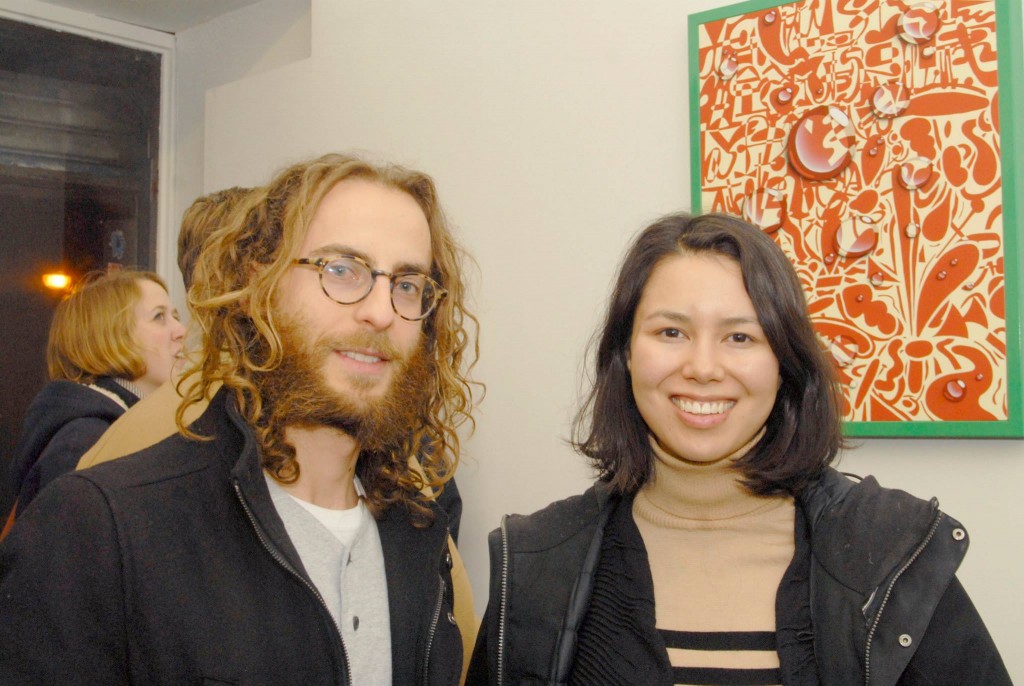 1799075_356214151218834_2865126273905159720_o
1799075_356214151218834_2865126273905159720_o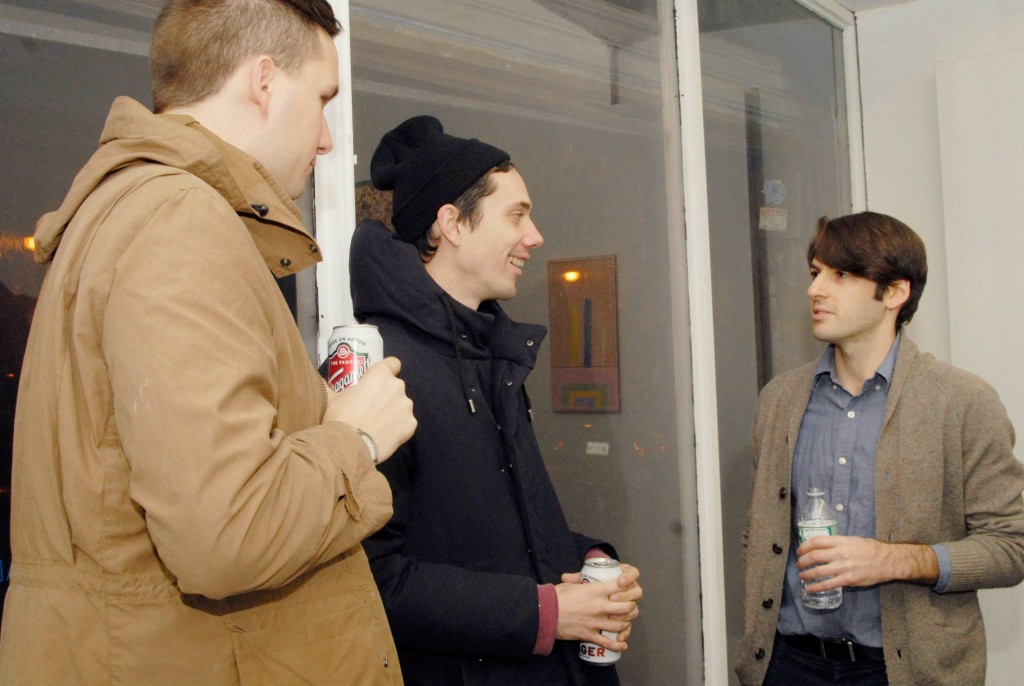 1898739_356213537885562_4605126661059179642_o
1898739_356213537885562_4605126661059179642_o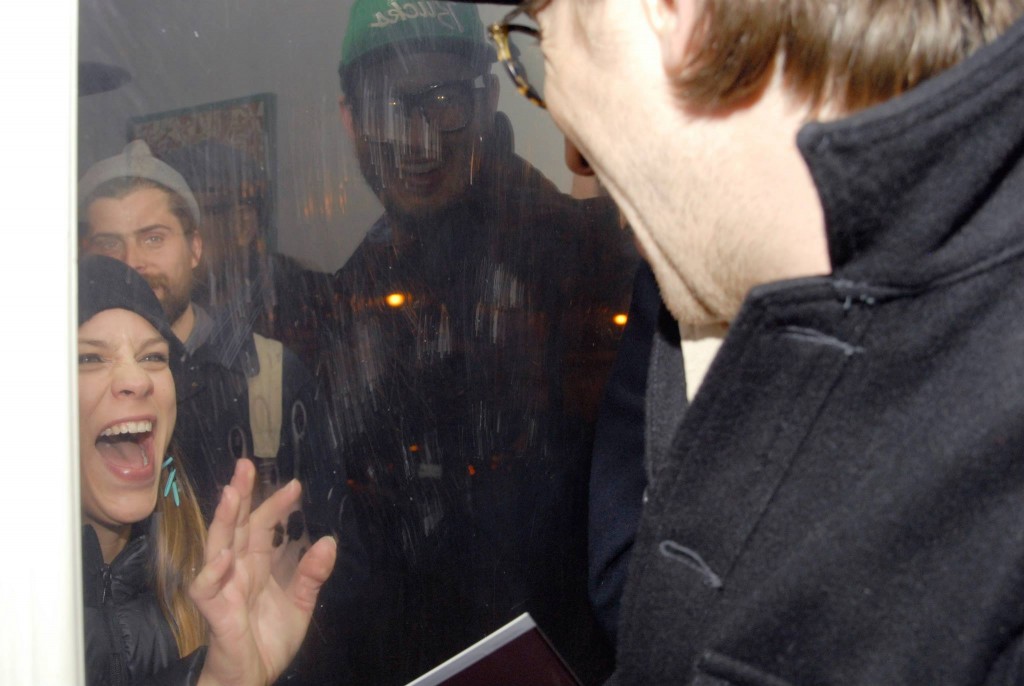 1957852_356215151218734_2100916971315495887_o
1957852_356215151218734_2100916971315495887_o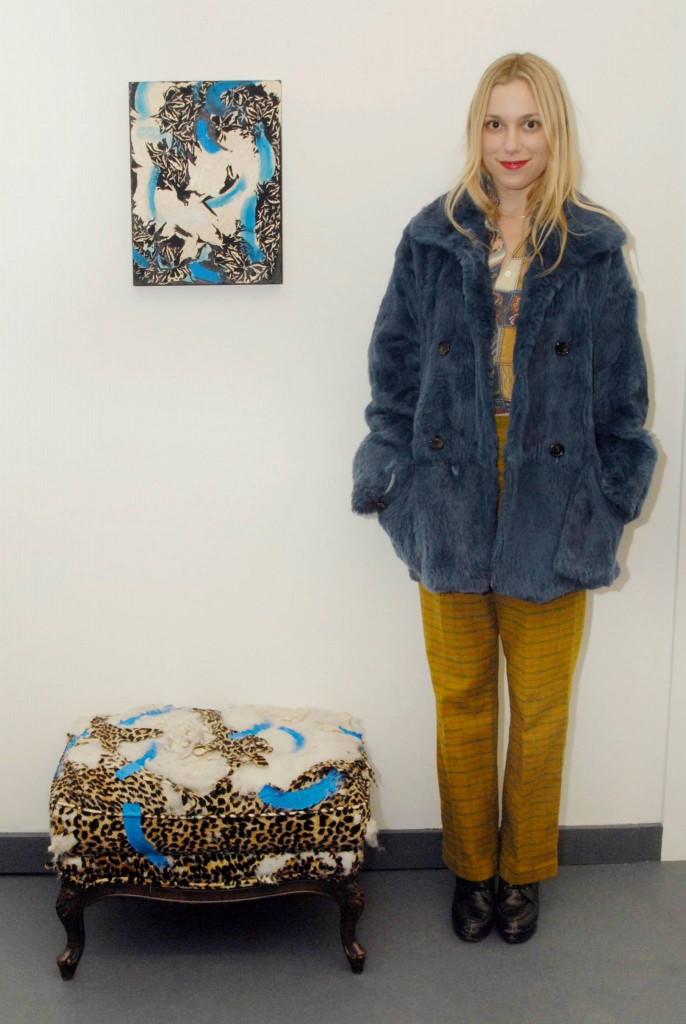 1973379_356275477879368_8872024854277091061_o
1973379_356275477879368_8872024854277091061_o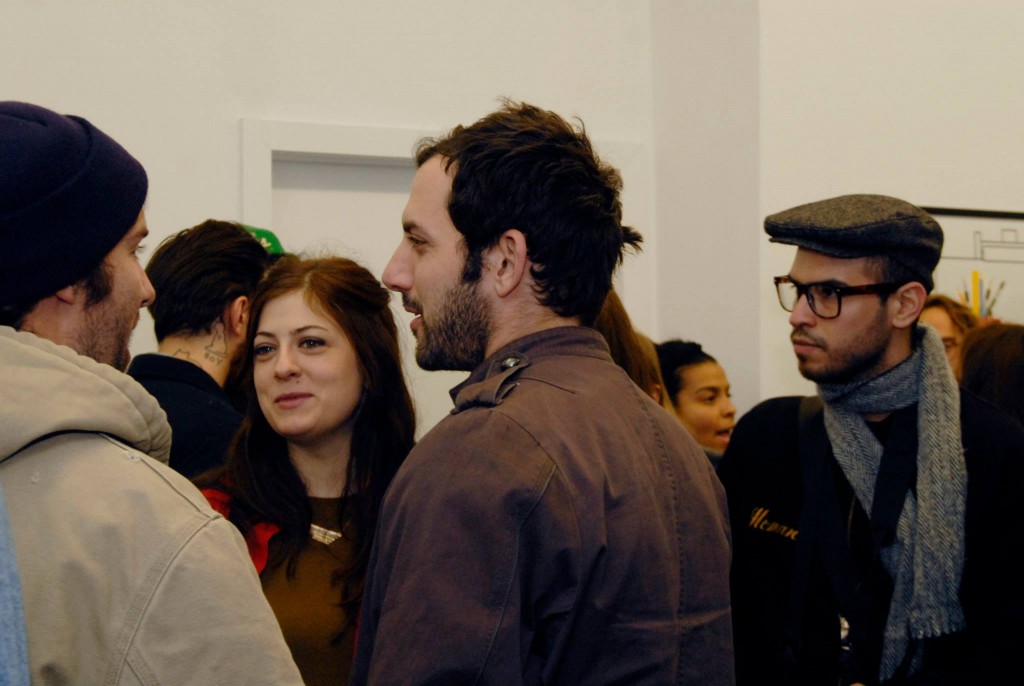 1973452_356214681218781_8409004629730615728_o
1973452_356214681218781_8409004629730615728_o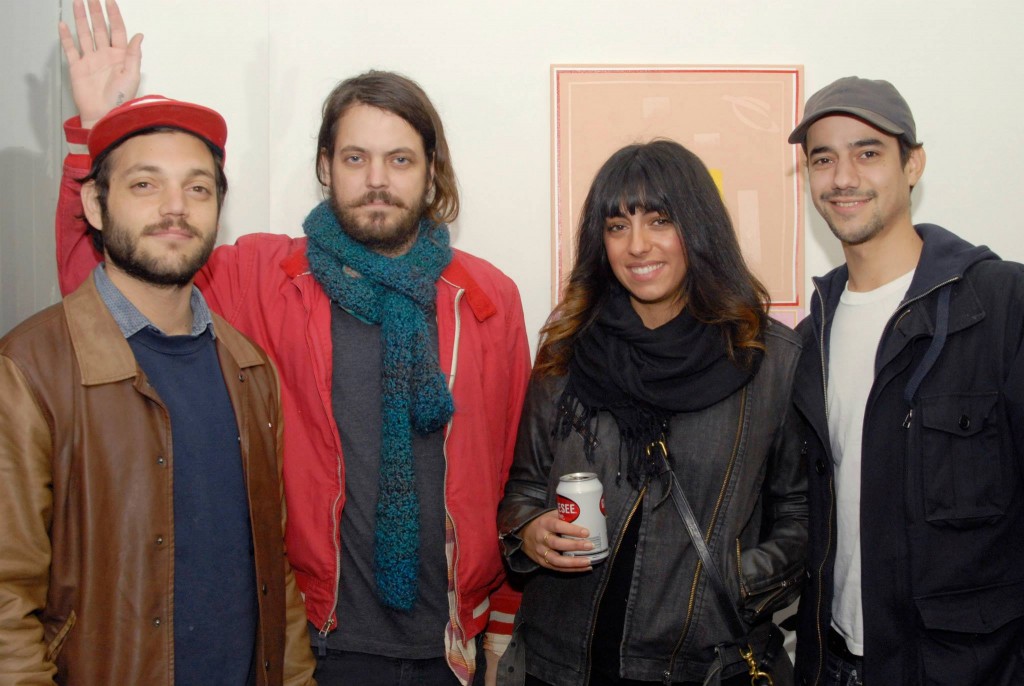 10014759_356214464552136_4193938752202443404_o
10014759_356214464552136_4193938752202443404_o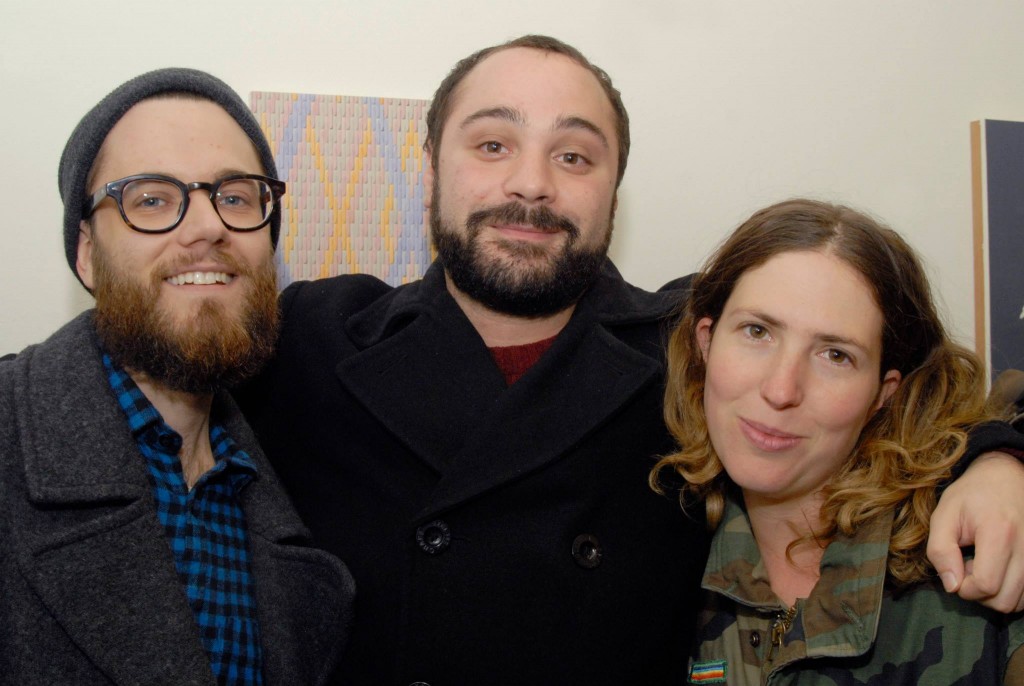 10255191_356214241218825_8691020360003153439_o
10255191_356214241218825_8691020360003153439_o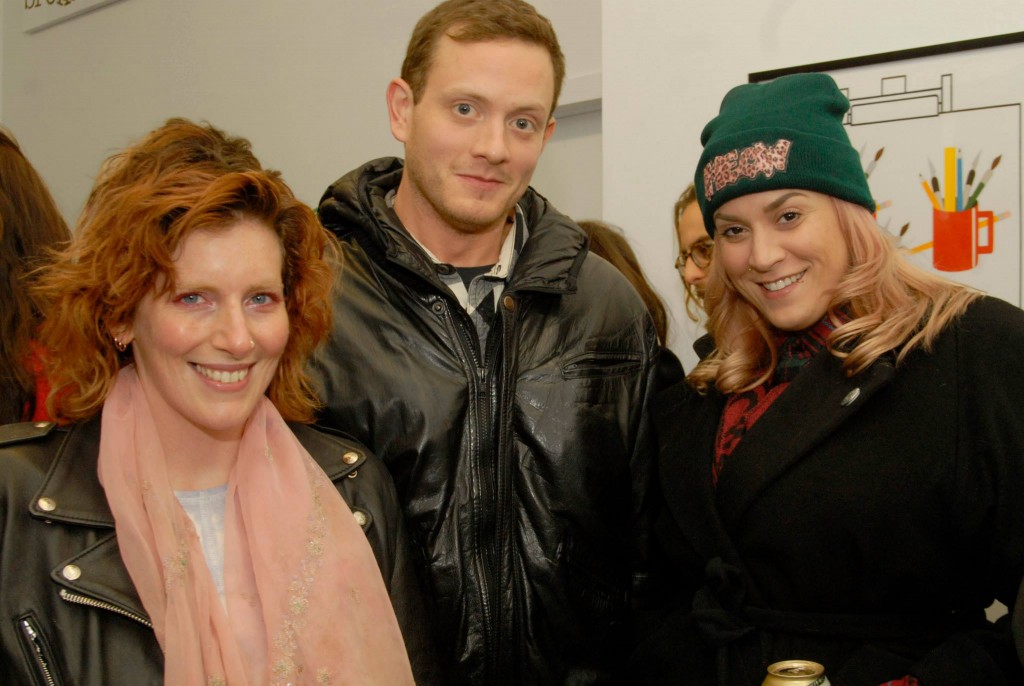 10264126_356214574552125_402660230663171305_o
10264126_356214574552125_402660230663171305_o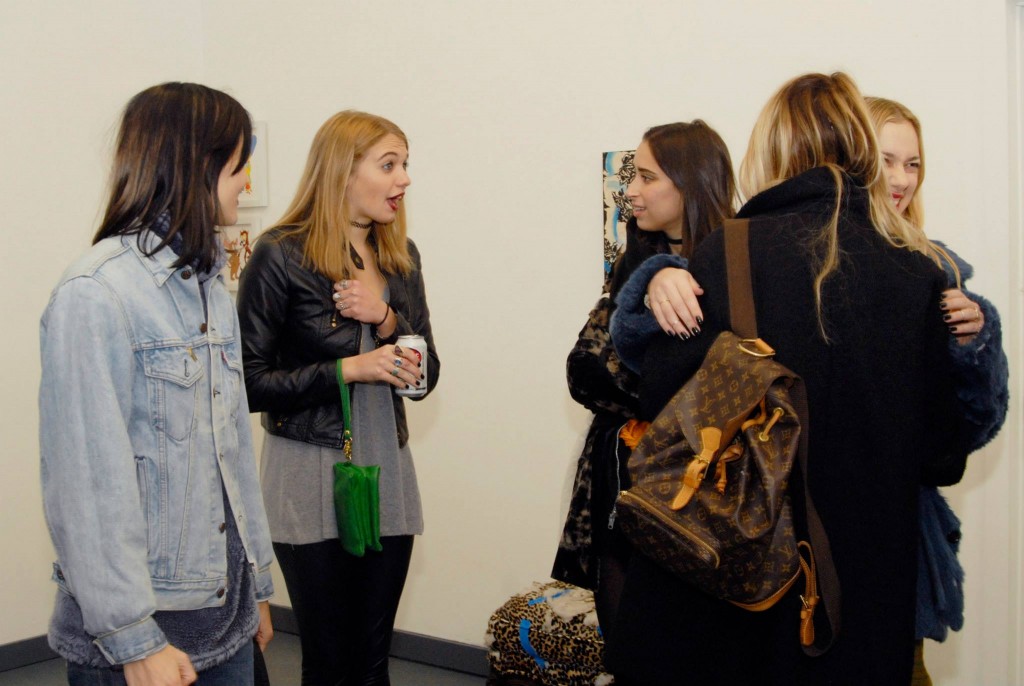 10321558_356213437885572_1622084388044103251_o
10321558_356213437885572_1622084388044103251_o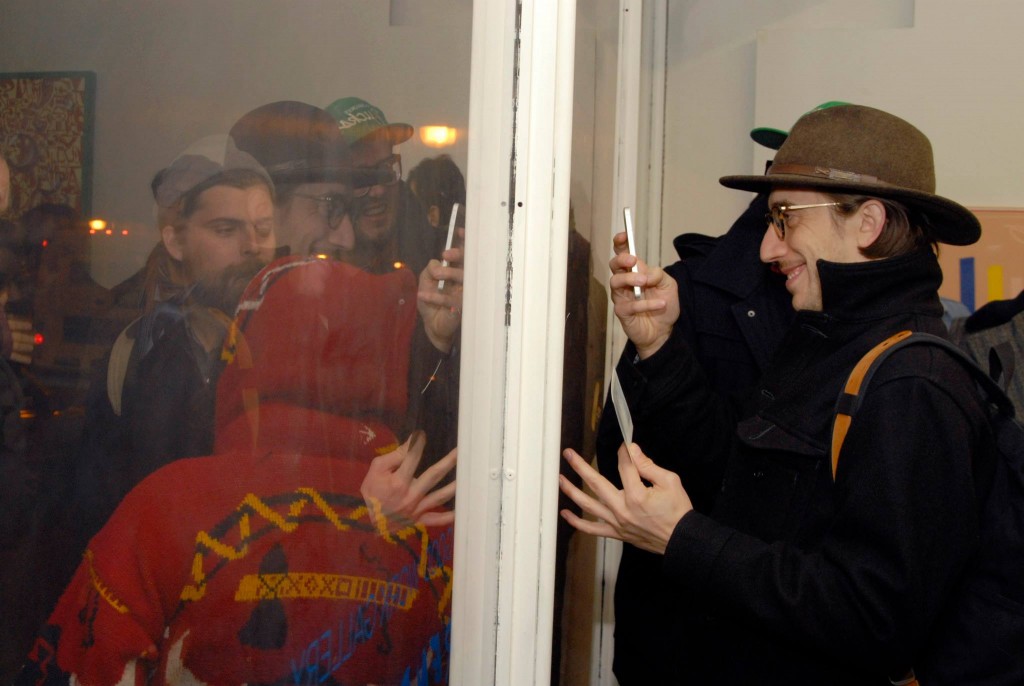 10355712_356214991218750_3195347672665013731_o
10355712_356214991218750_3195347672665013731_o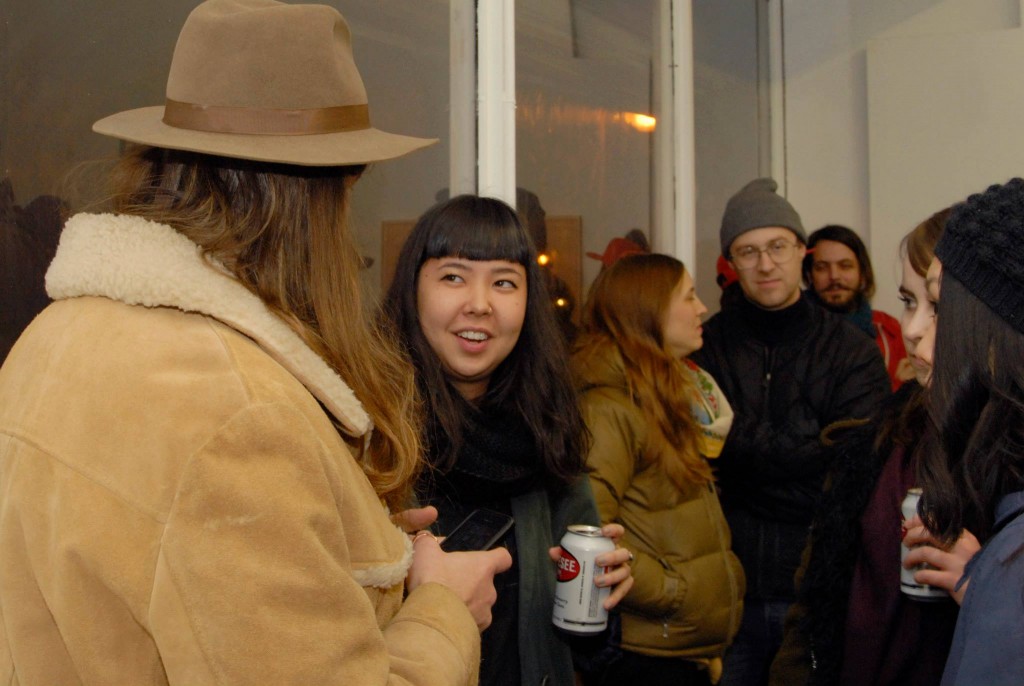 10363413_356214571218792_6613937908040690012_o
10363413_356214571218792_6613937908040690012_o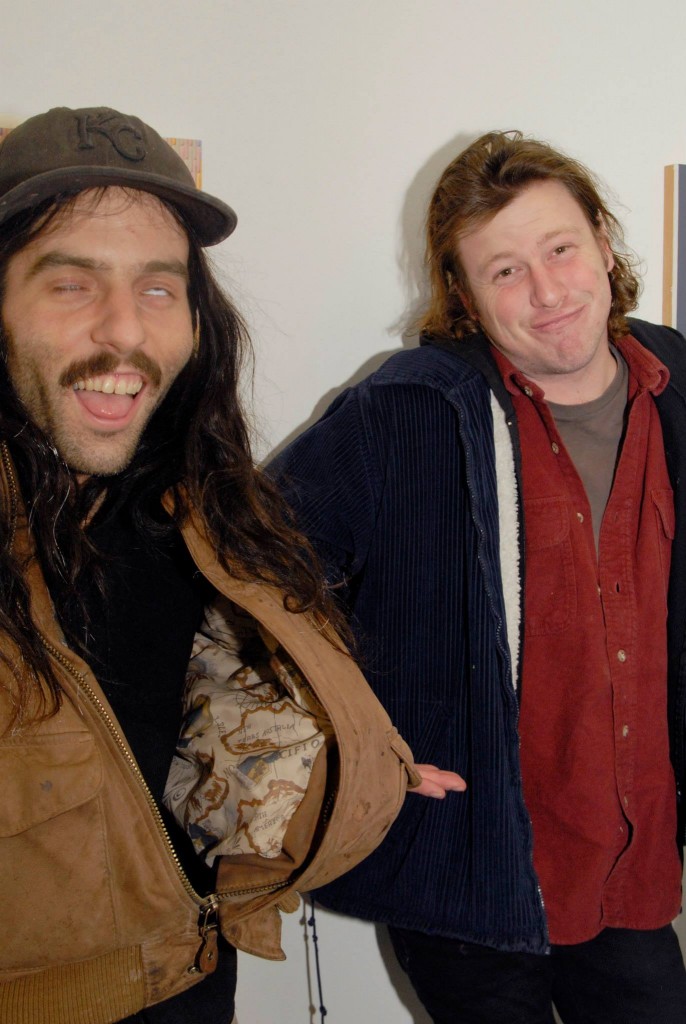 10363413_356215561218693_6439390421787103512_o
10363413_356215561218693_6439390421787103512_o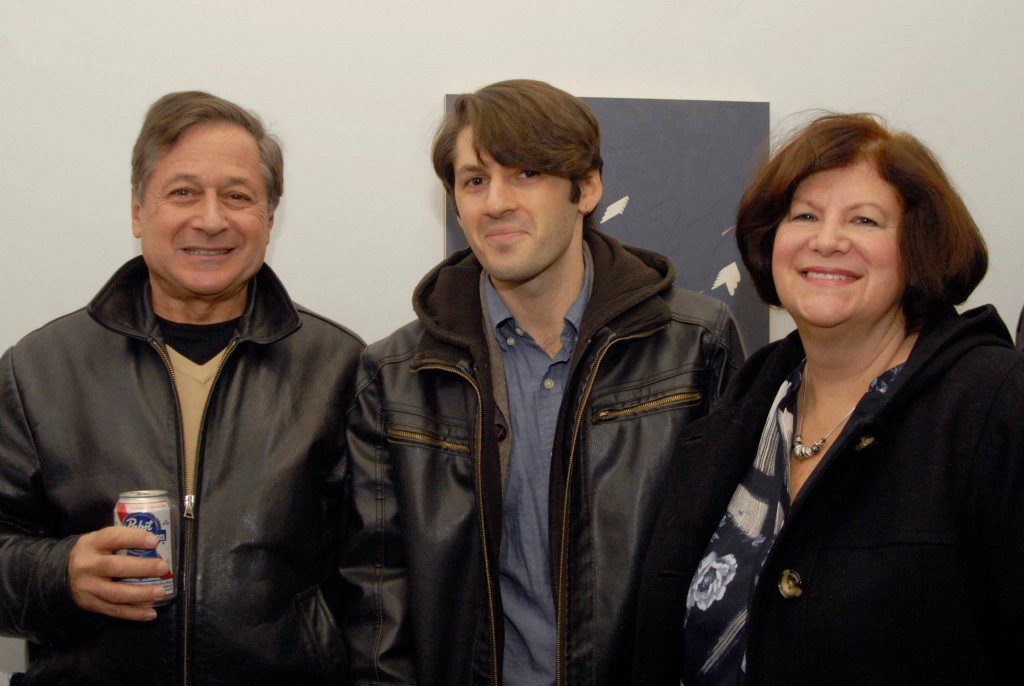 10363428_356214677885448_8204663572393709479_o
10363428_356214677885448_8204663572393709479_o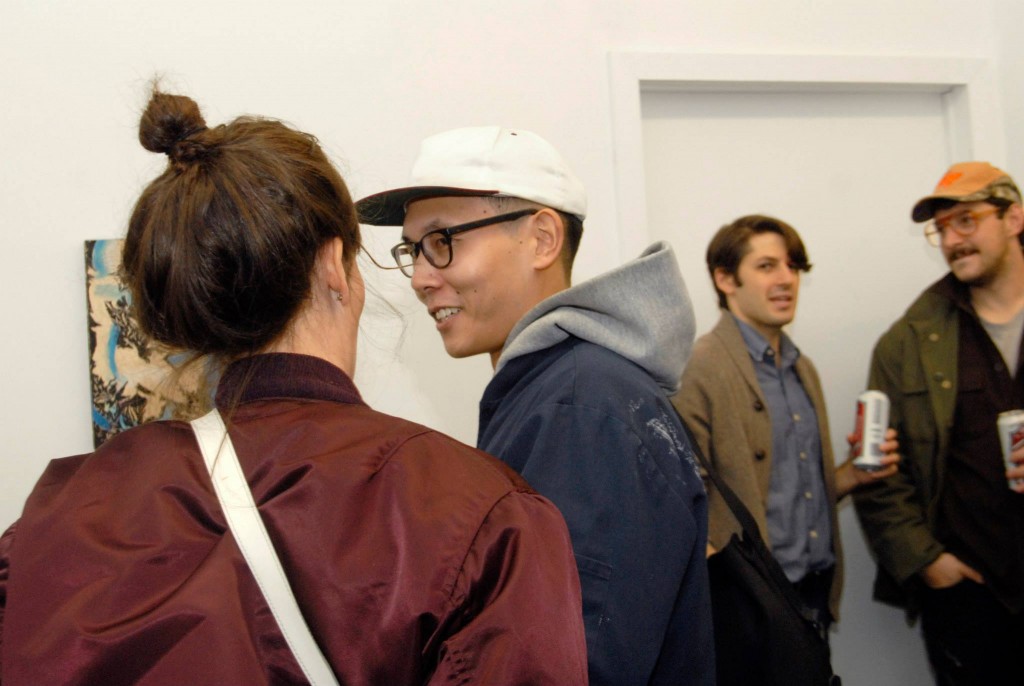 10387031_356213804552202_5132963646545976967_o
10387031_356213804552202_5132963646545976967_o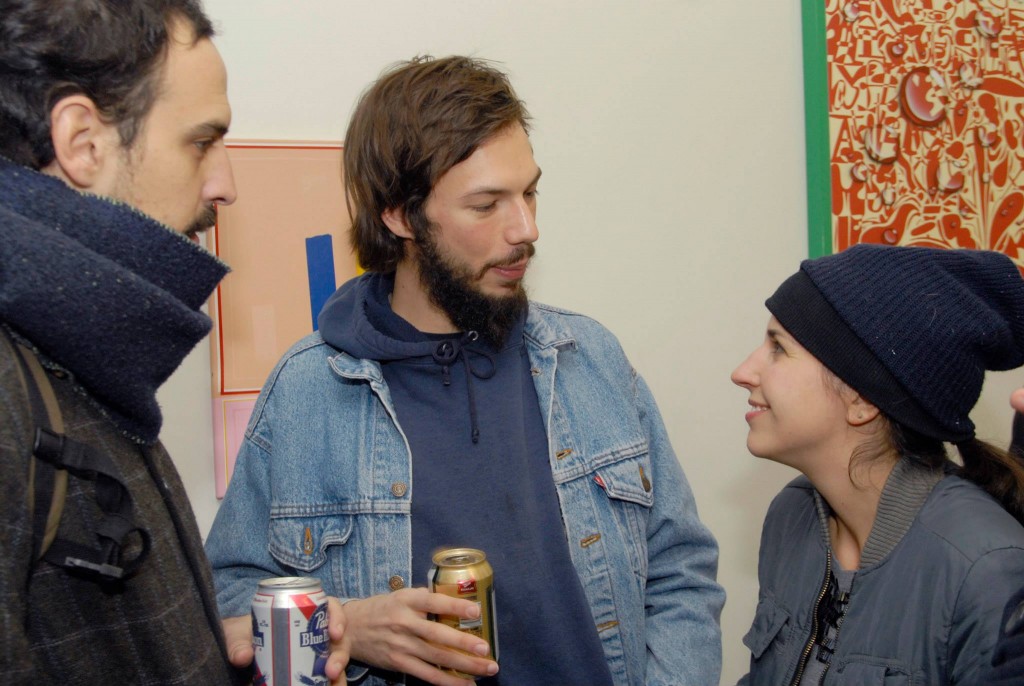 10457406_356214911218758_7901779582201824076_o
10457406_356214911218758_7901779582201824076_o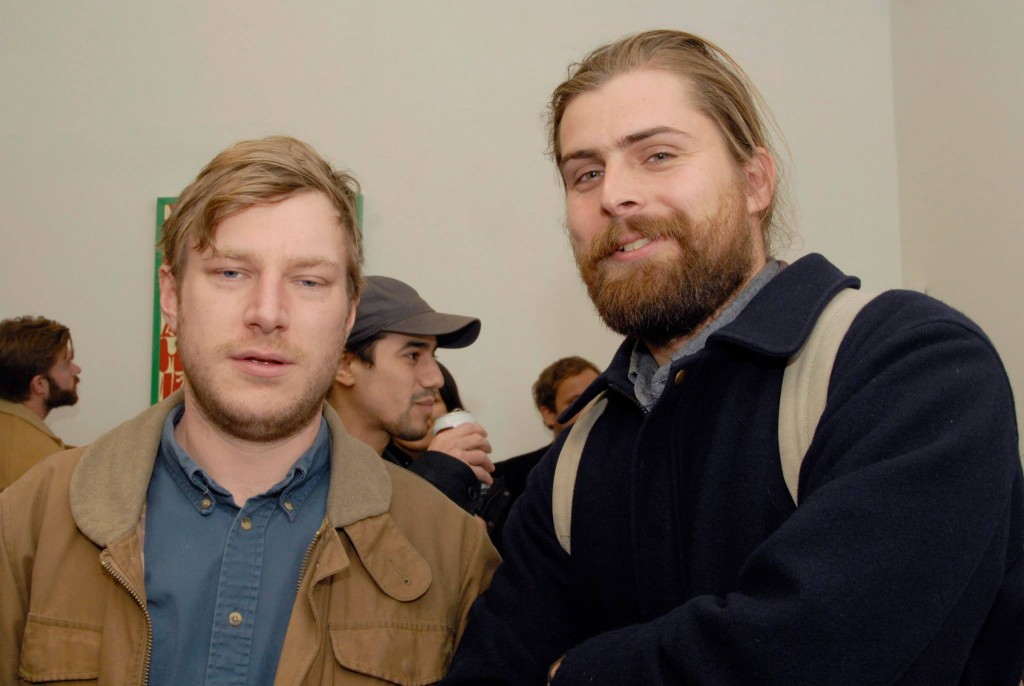 10476604_356214137885502_5277912719938278495_o
10476604_356214137885502_5277912719938278495_o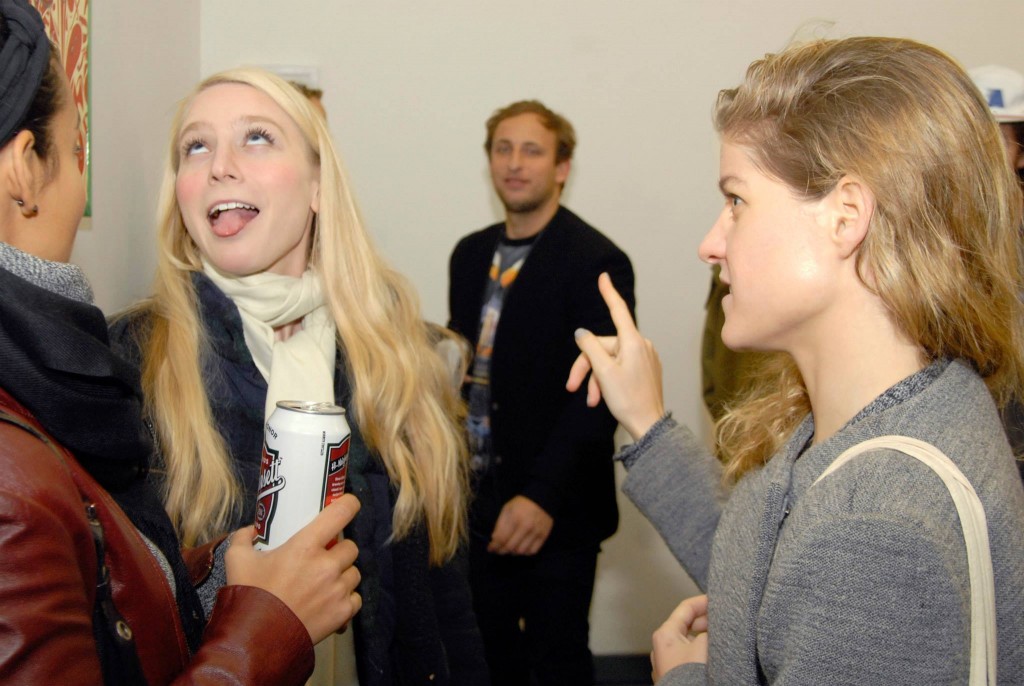 10479408_356213961218853_3967670862591213934_o
10479408_356213961218853_3967670862591213934_o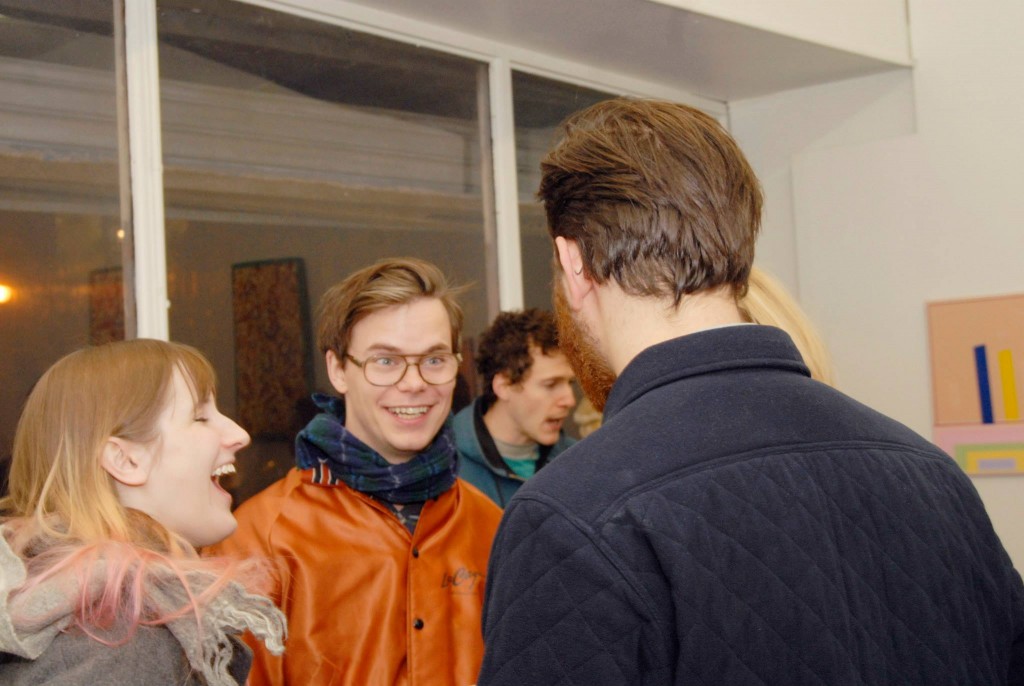 10483142_356215391218710_2979007132588247455_o
10483142_356215391218710_2979007132588247455_o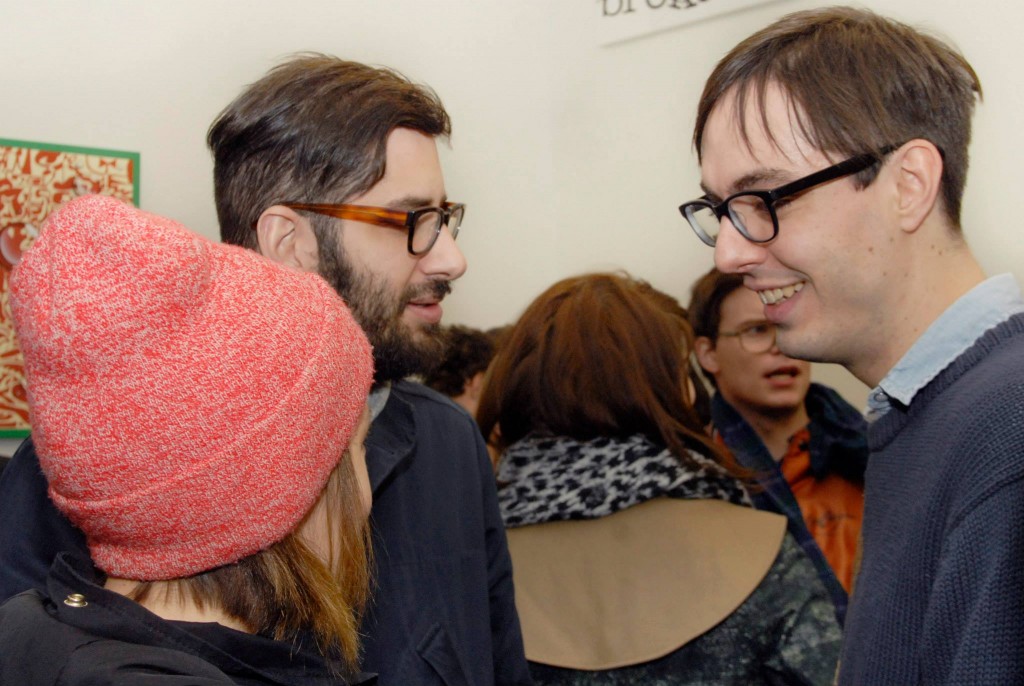 10486029_356215317885384_8408023518093577751_o
10486029_356215317885384_8408023518093577751_o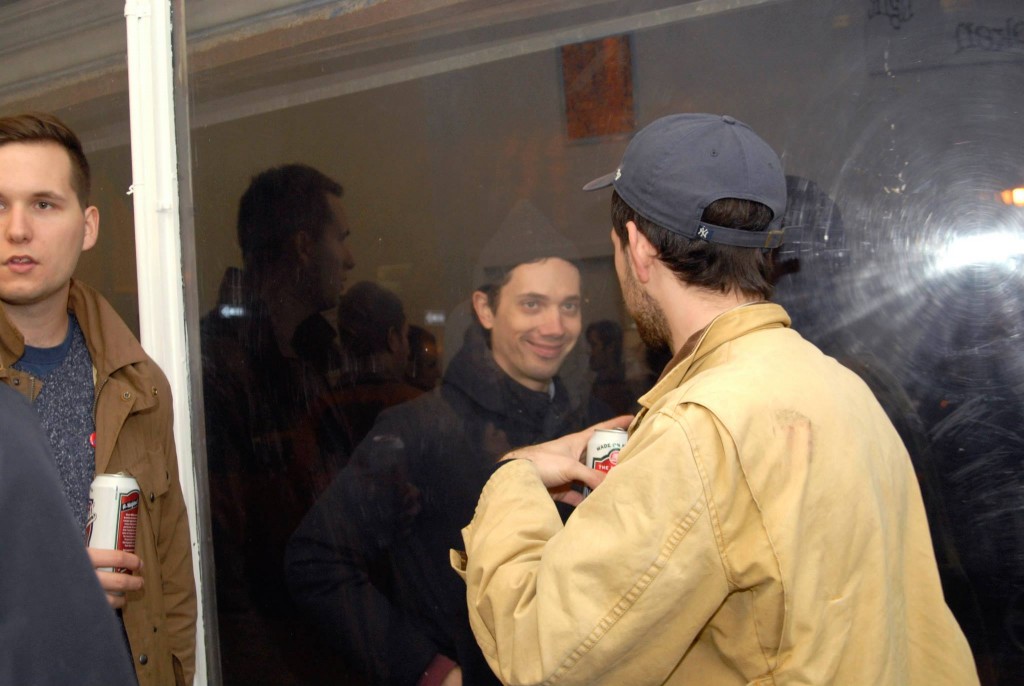 10498151_356213904552192_962684373271599062_o
10498151_356213904552192_962684373271599062_o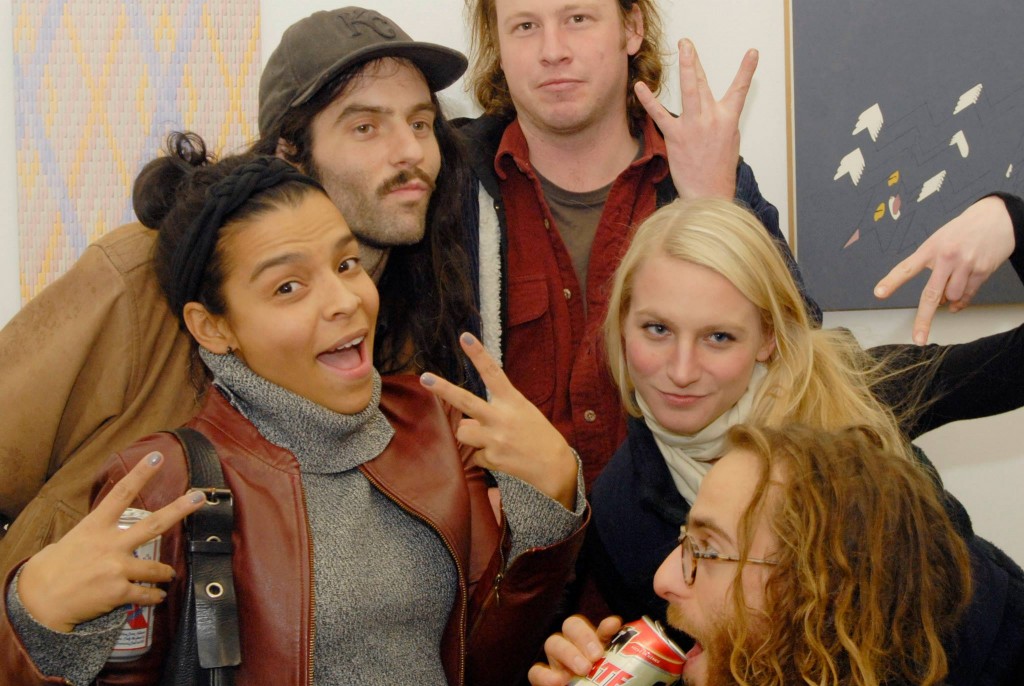 10506590_356215497885366_6027651382901751630_o
10506590_356215497885366_6027651382901751630_o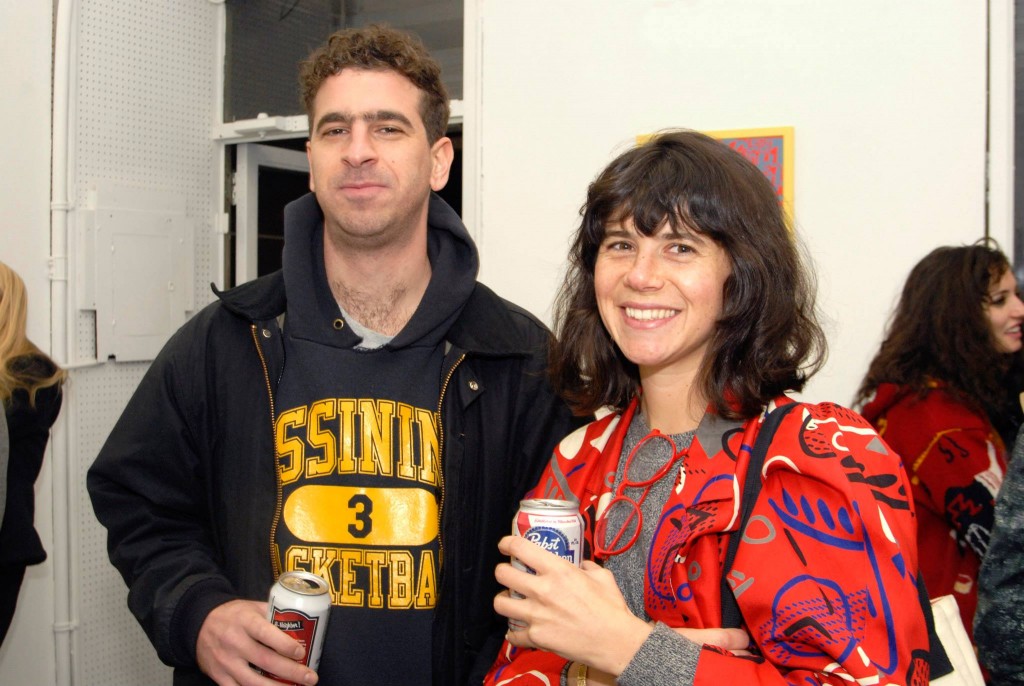 10548140_356213777885538_2045640986345866297_o
10548140_356213777885538_2045640986345866297_o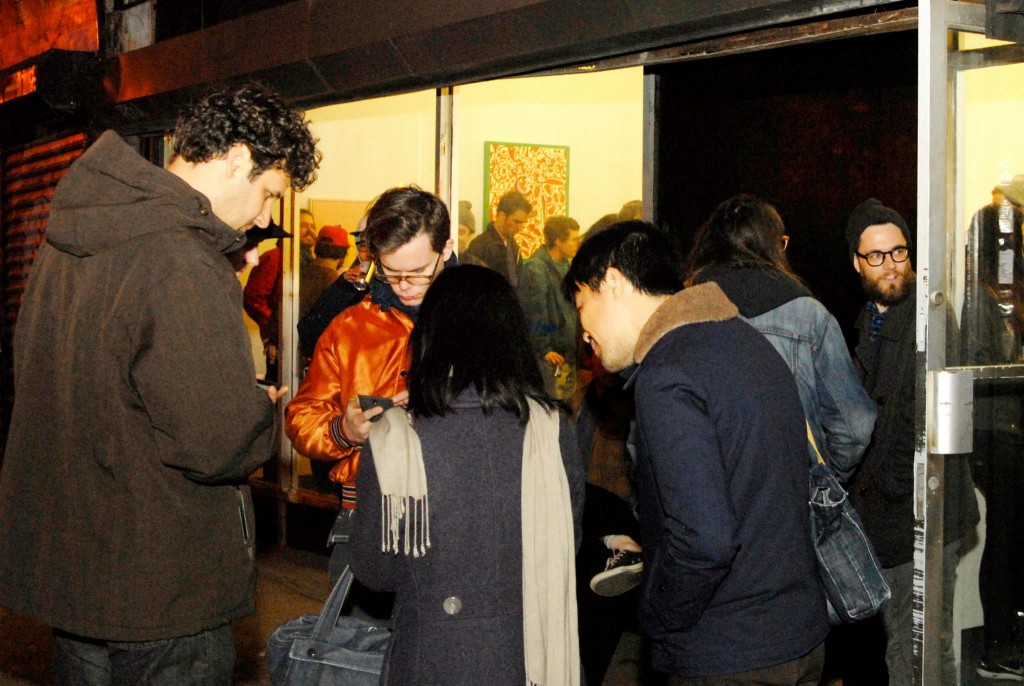 10549264_356317904541792_7557875059545100999_o
10549264_356317904541792_7557875059545100999_o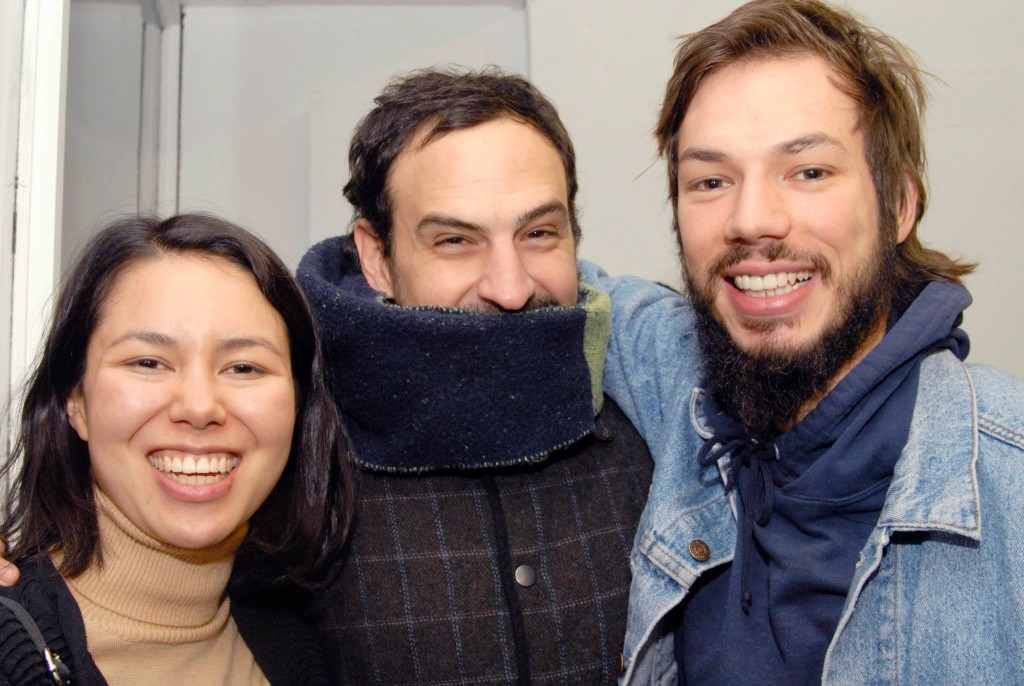 10604107_356214811218768_8868027218456542541_o
10604107_356214811218768_8868027218456542541_o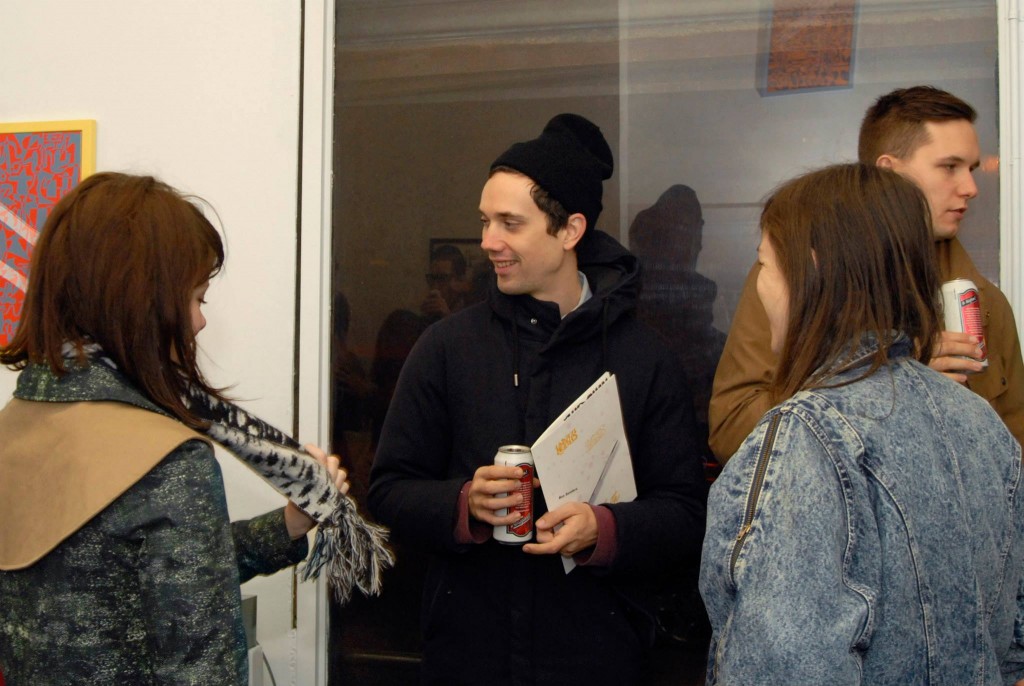 10619986_356213734552209_3154213357608104352_o
10619986_356213734552209_3154213357608104352_o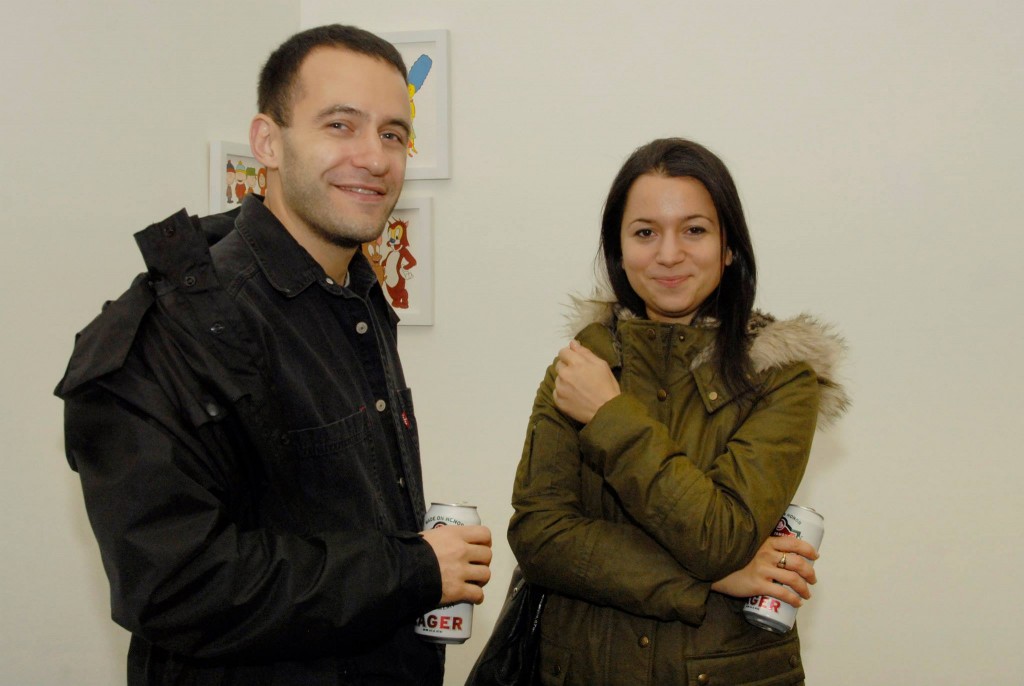 10620324_356213587885557_5184902709471197326_o
10620324_356213587885557_5184902709471197326_o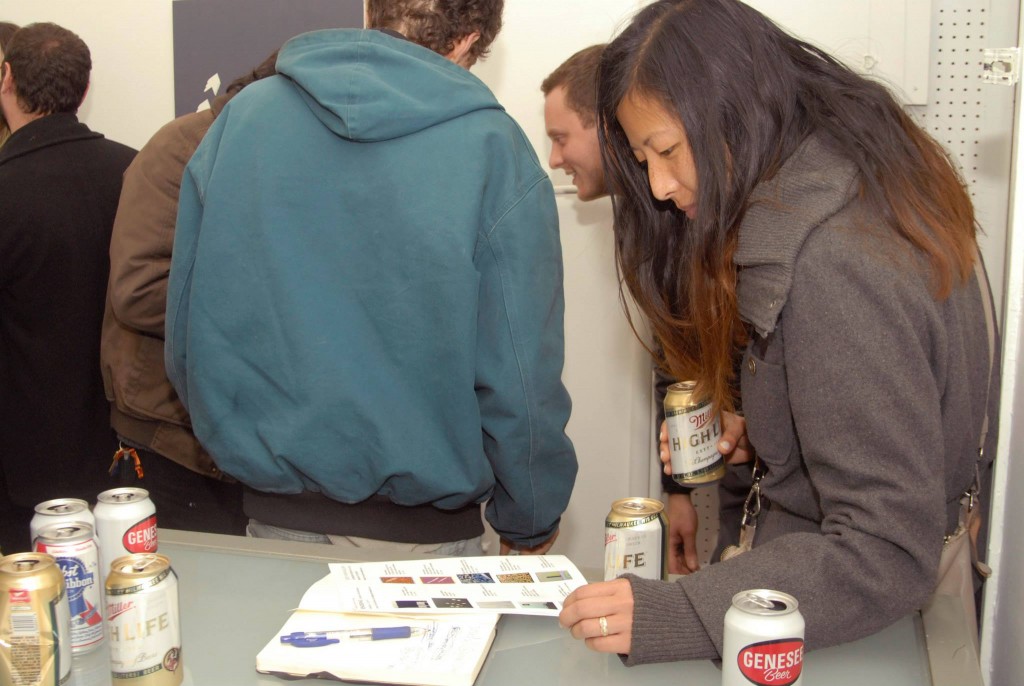 10623505_356215017885414_2925748696109750947_o
10623505_356215017885414_2925748696109750947_o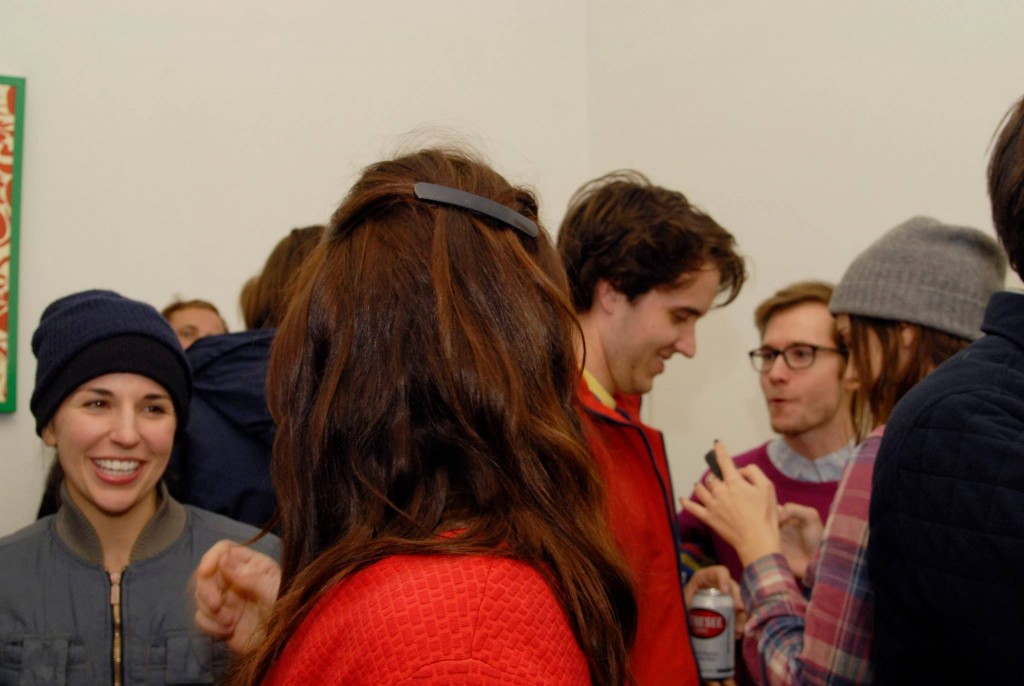 10623769_356214694552113_8156591456564115678_o
10623769_356214694552113_8156591456564115678_o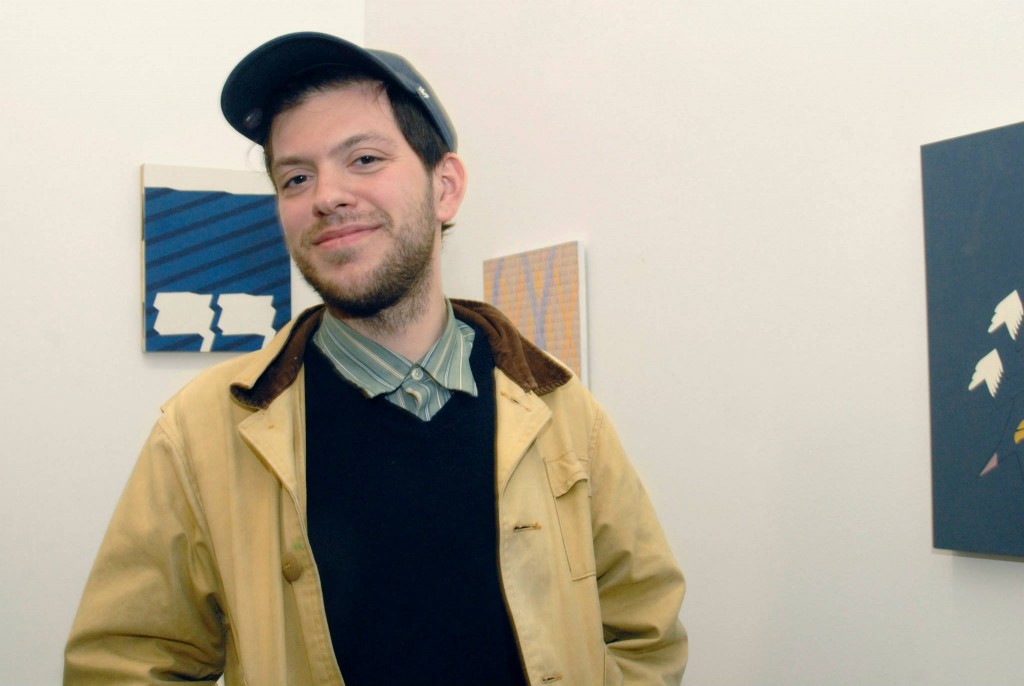 10629356_356213691218880_7402606427712173173_o
10629356_356213691218880_7402606427712173173_o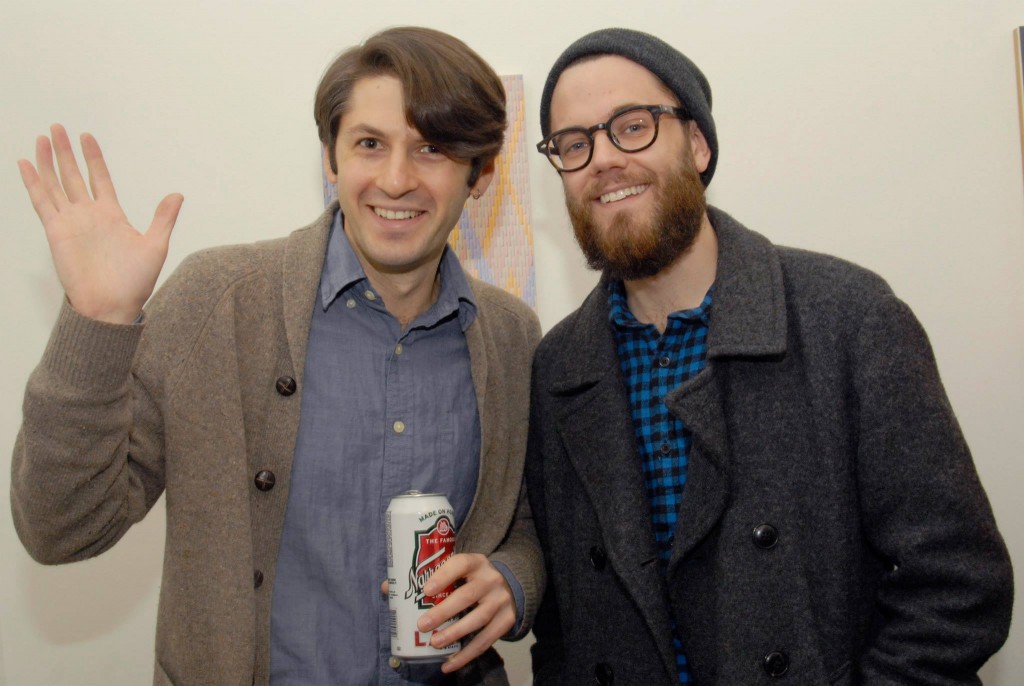 10629368_356214134552169_2766343469610442753_o
10629368_356214134552169_2766343469610442753_o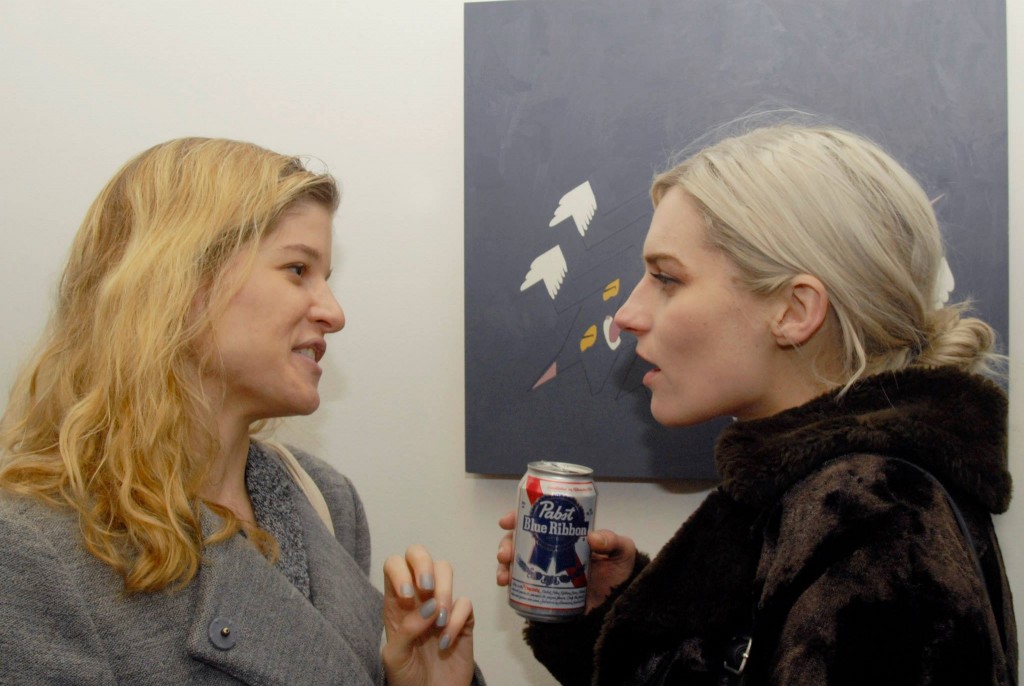 10629479_356214481218801_4728039187761375687_o
10629479_356214481218801_4728039187761375687_o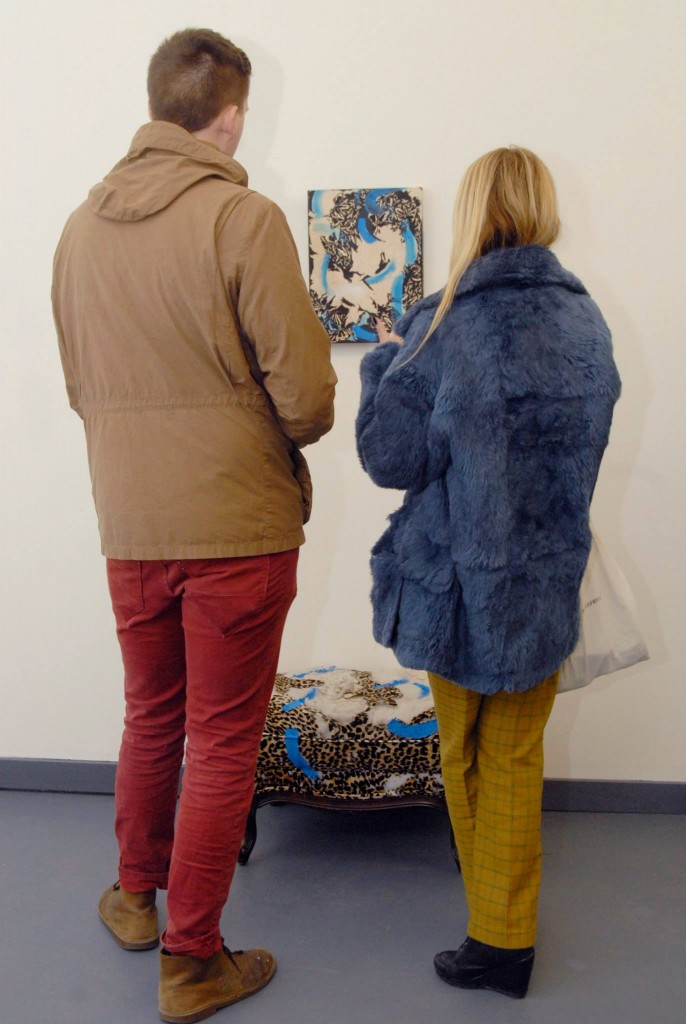 10631135_356213434552239_2859261365768601786_o
10631135_356213434552239_2859261365768601786_o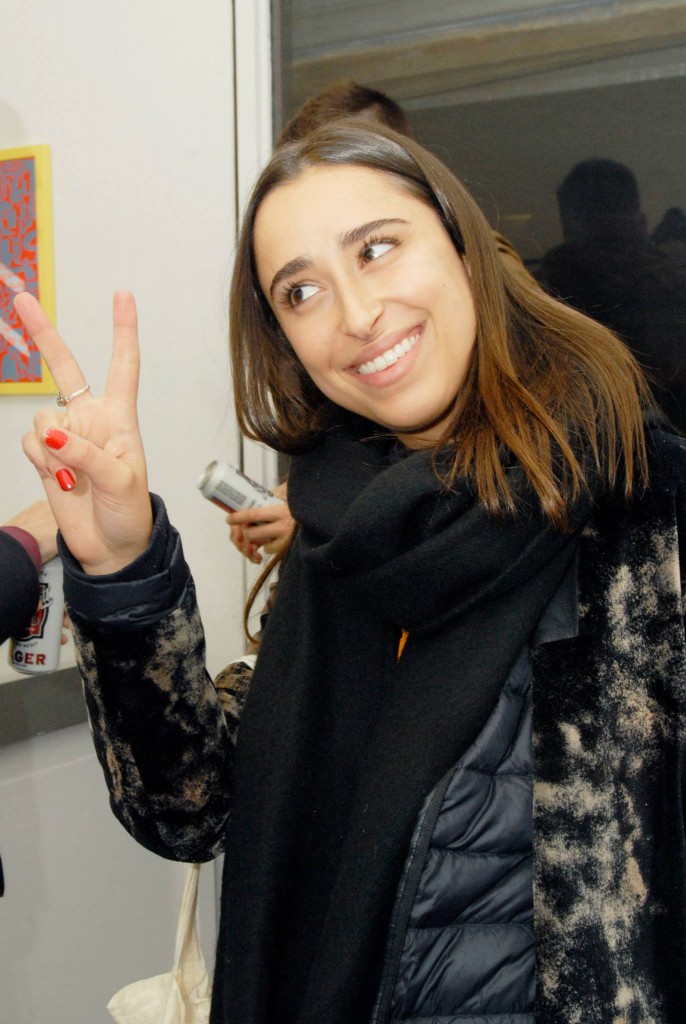 10636494_356213521218897_3131197667096891232_o
10636494_356213521218897_3131197667096891232_o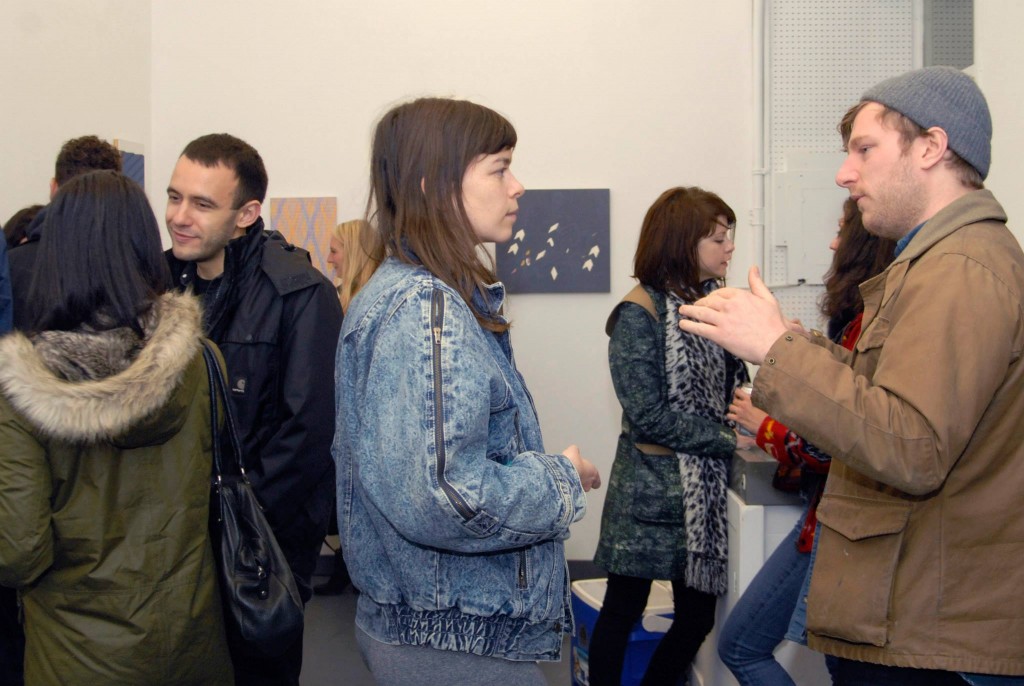 10636538_356213954552187_257879814361634939_o
10636538_356213954552187_257879814361634939_o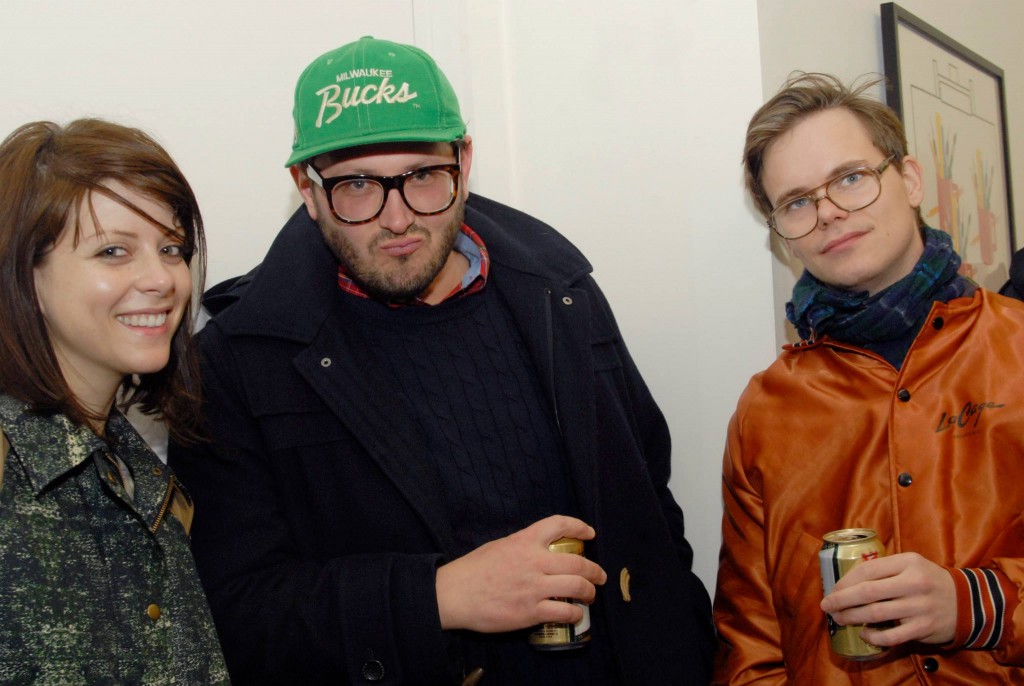 10648195_356214361218813_1841417132496398020_o
10648195_356214361218813_1841417132496398020_o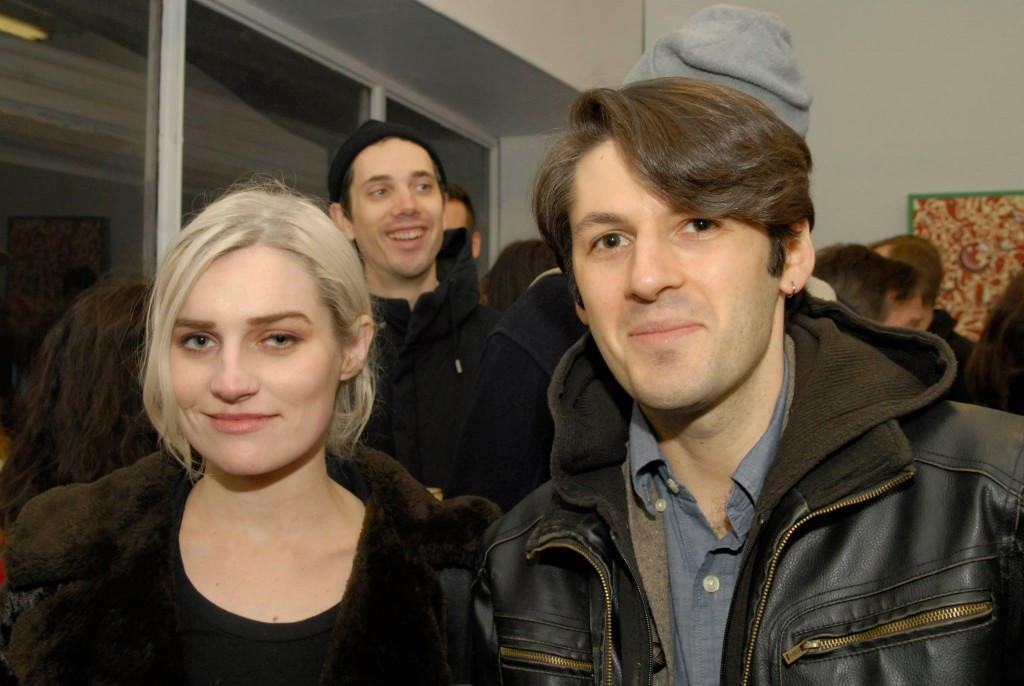 10655283_356214467885469_373770577632699196_o
10655283_356214467885469_373770577632699196_o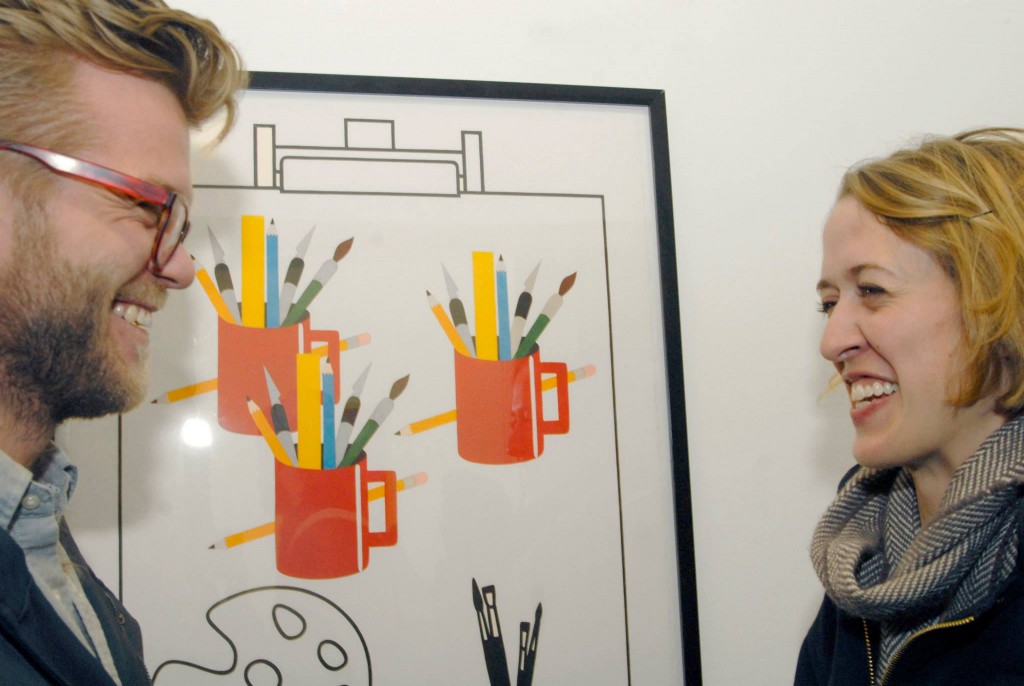 10659006_356214251218824_1174005464604722696_o
10659006_356214251218824_1174005464604722696_o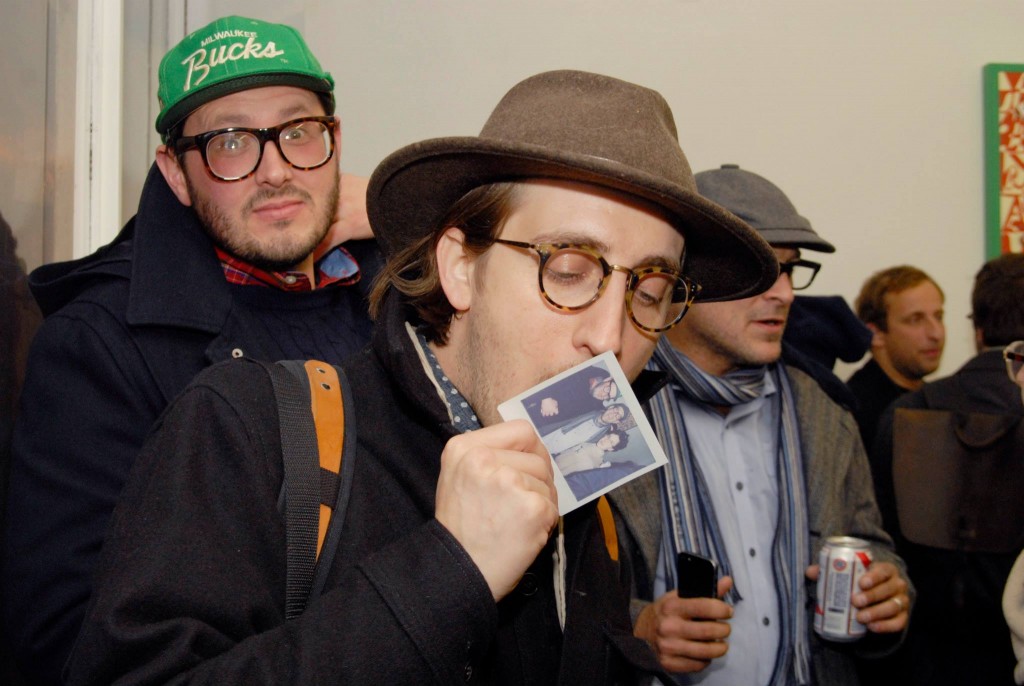 10659044_356215107885405_2739192575455457267_o
10659044_356215107885405_2739192575455457267_o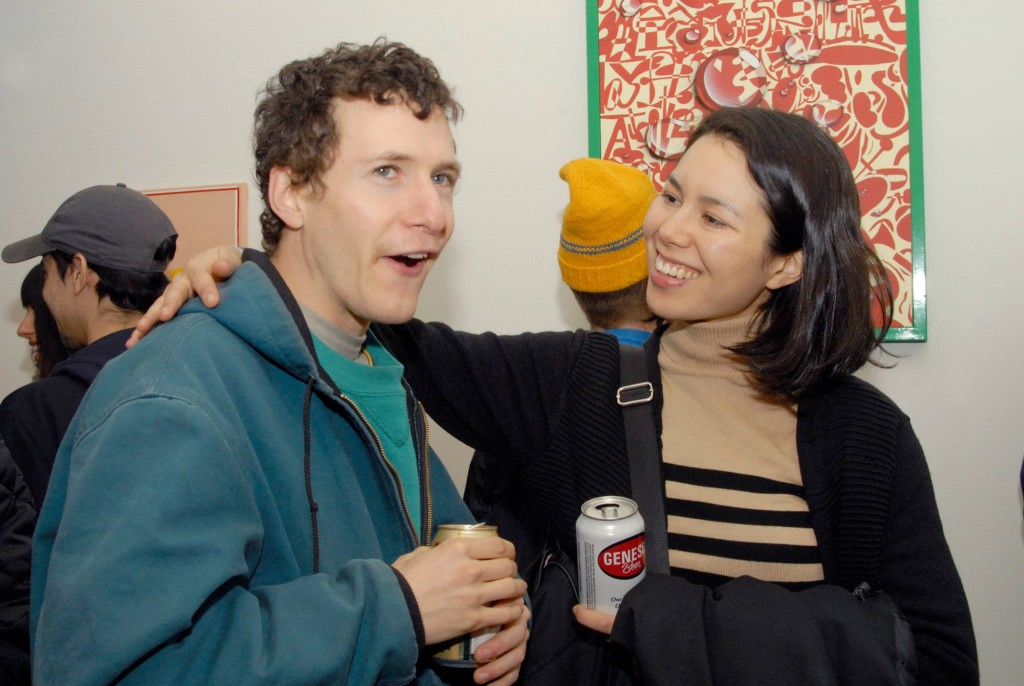 10679771_356214371218812_5951478341155240392_o
10679771_356214371218812_5951478341155240392_o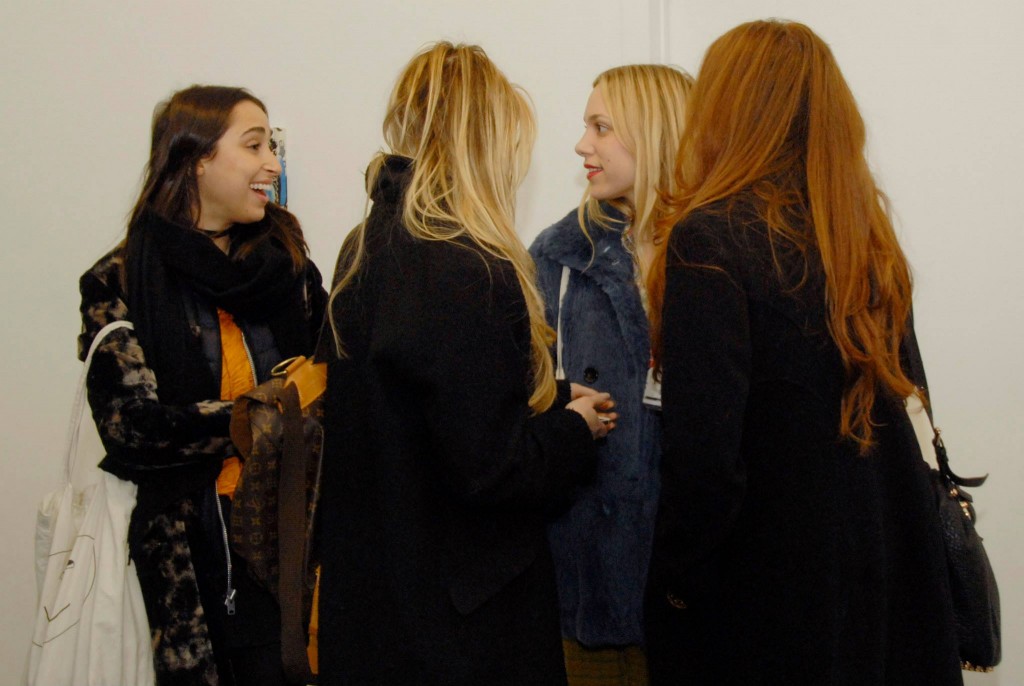 10682268_356213474552235_4688620062411711920_o
10682268_356213474552235_4688620062411711920_o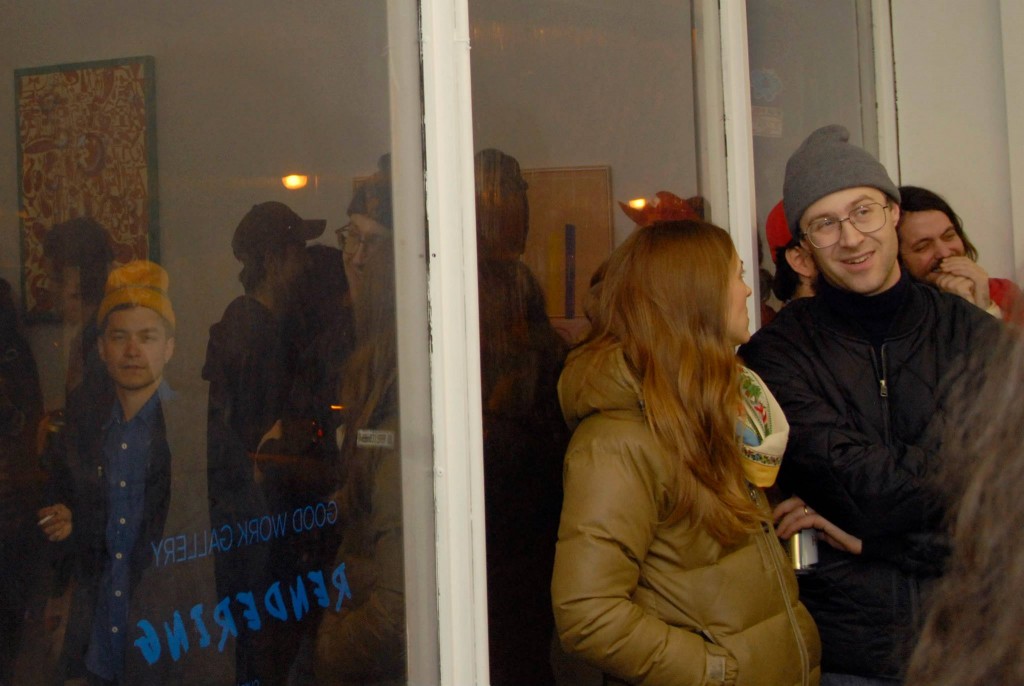 10687472_356214584552124_4398920924438338952_o
10687472_356214584552124_4398920924438338952_o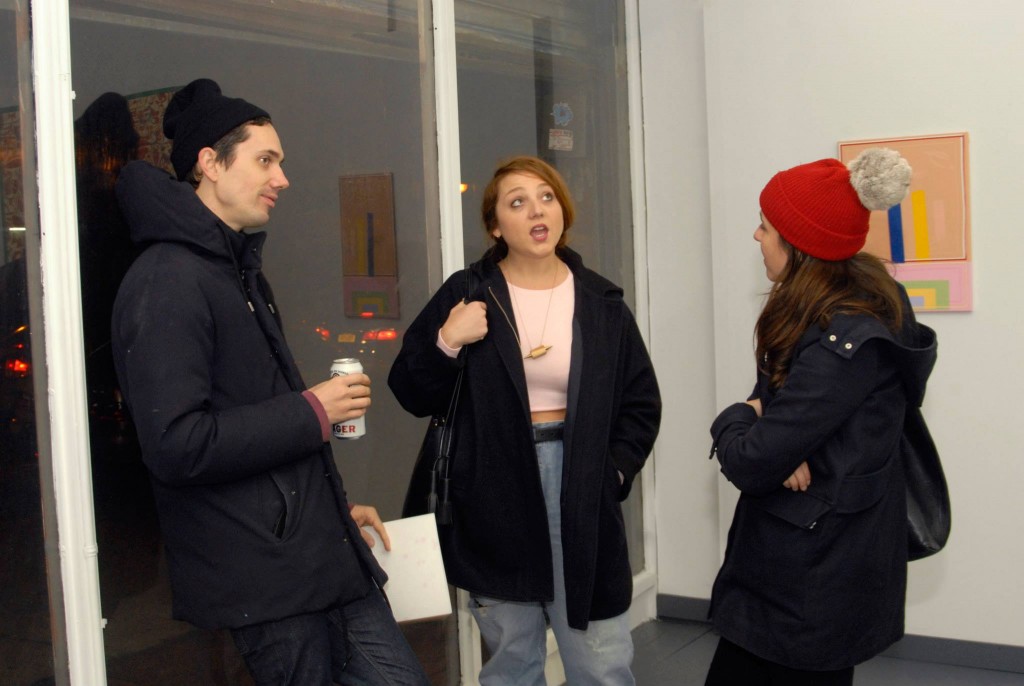 10708538_356213597885556_8154190628565358754_o
10708538_356213597885556_8154190628565358754_o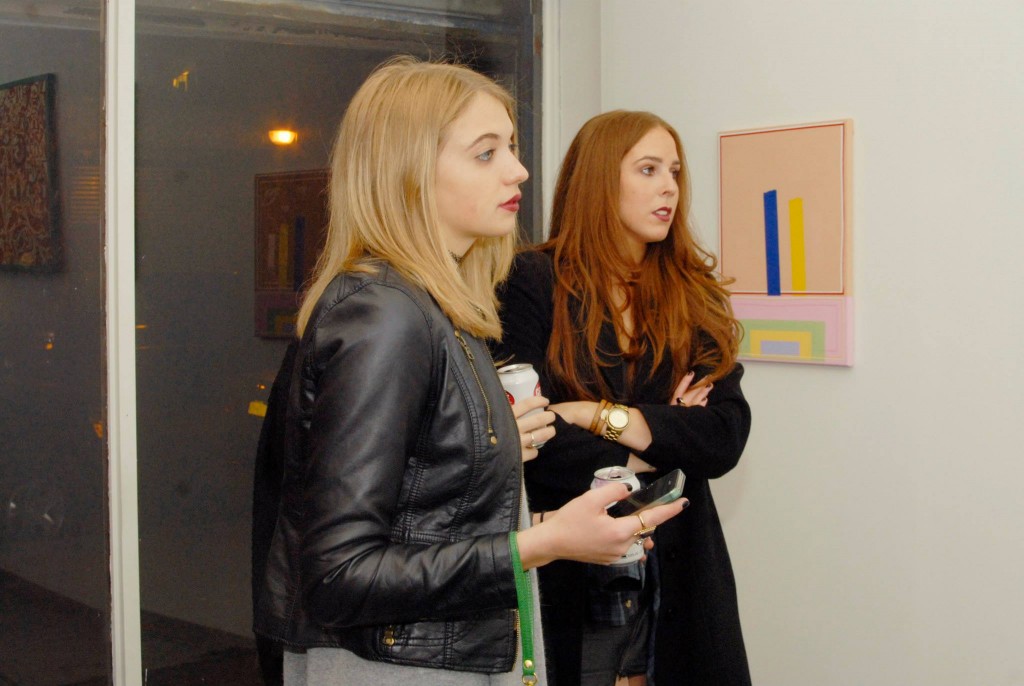 10708708_356213564552226_8050485322223268093_o
10708708_356213564552226_8050485322223268093_o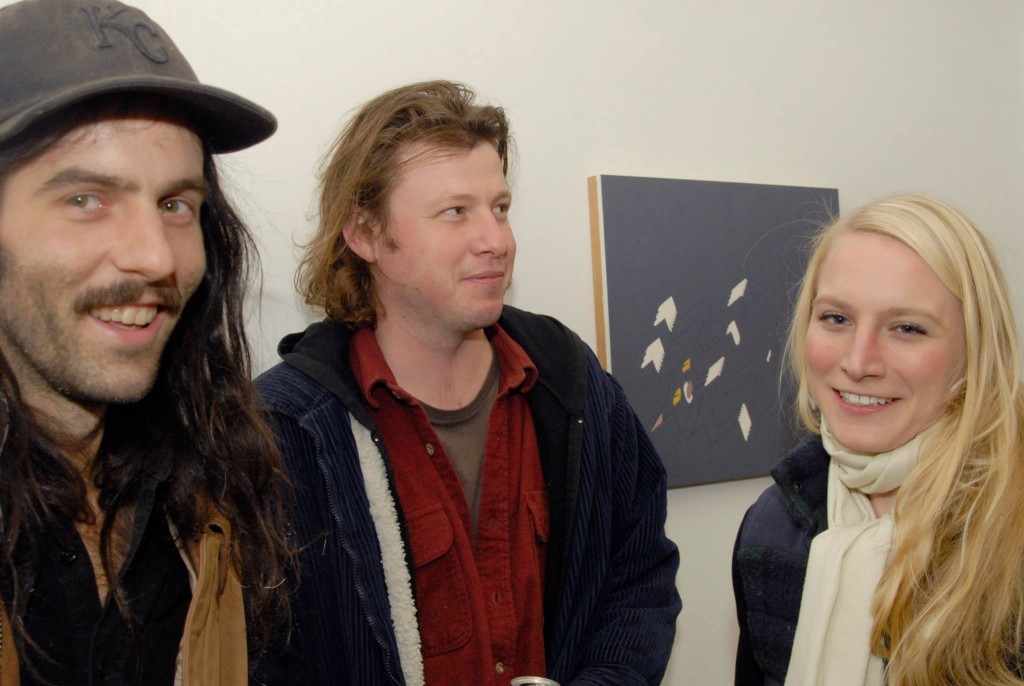 10710375_356215494552033_4967229424458544773_o
10710375_356215494552033_4967229424458544773_o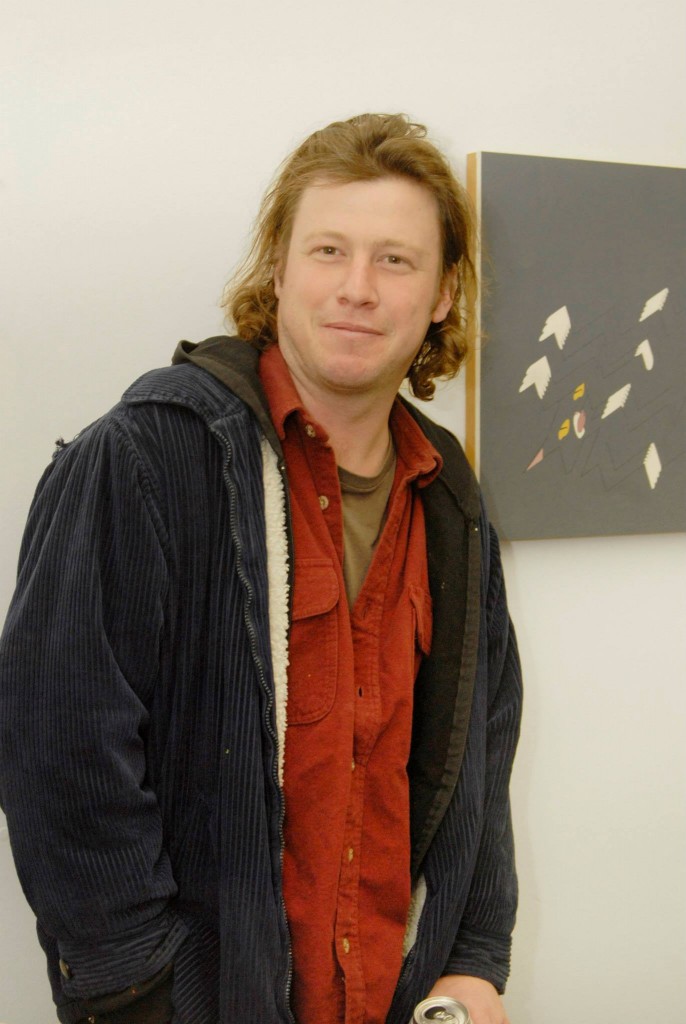 10712520_356215394552043_751120800802607411_o
10712520_356215394552043_751120800802607411_o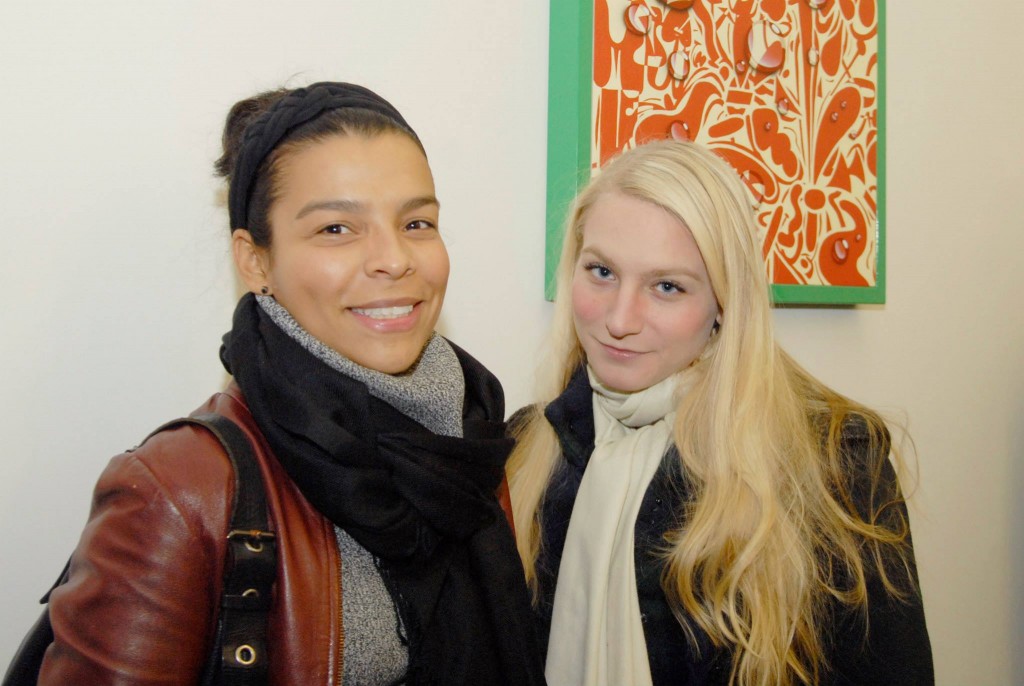 10712604_356214034552179_3053691119365938466_o
10712604_356214034552179_3053691119365938466_o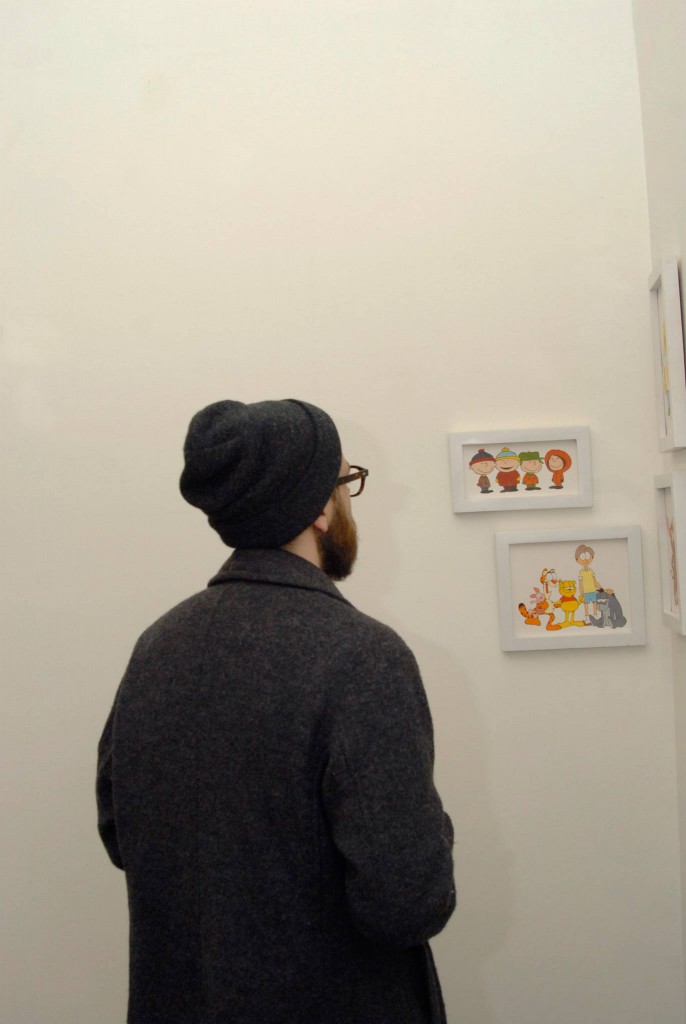 10714128_356213737885542_4862826262584107640_o
10714128_356213737885542_4862826262584107640_o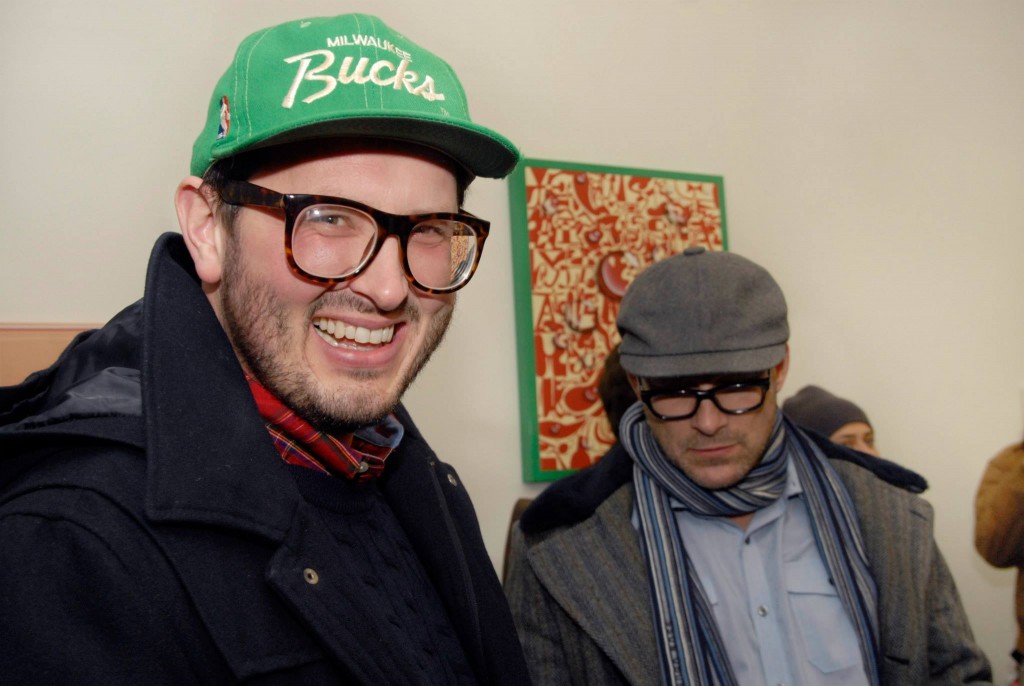 10714295_356214891218760_2690391654902256936_o
10714295_356214891218760_2690391654902256936_o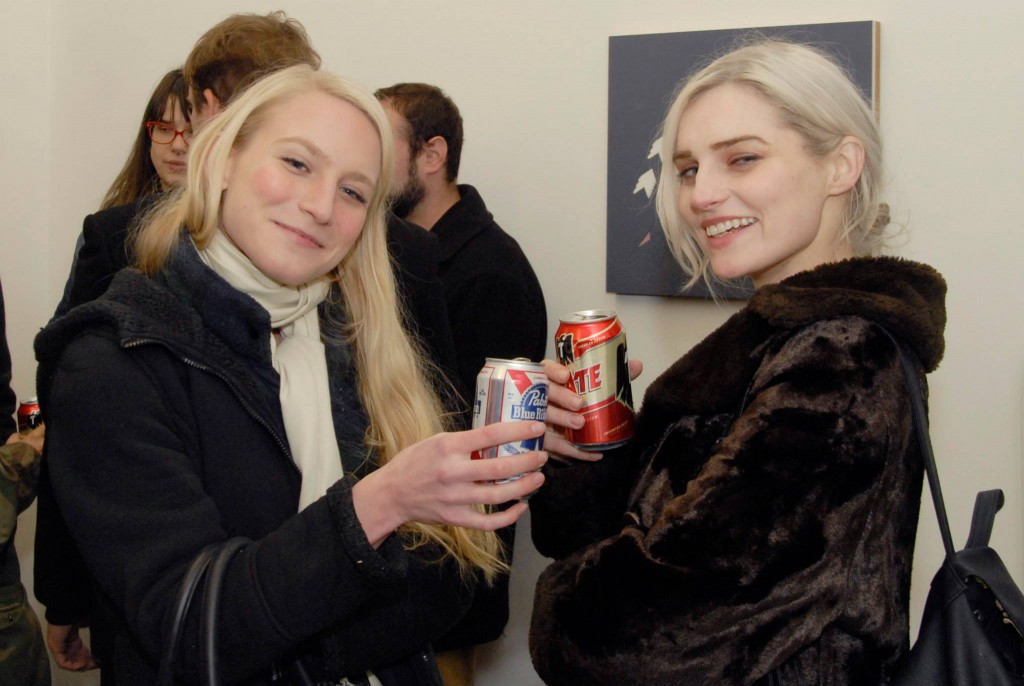 10714515_356215184552064_4364789503765541883_o
10714515_356215184552064_4364789503765541883_o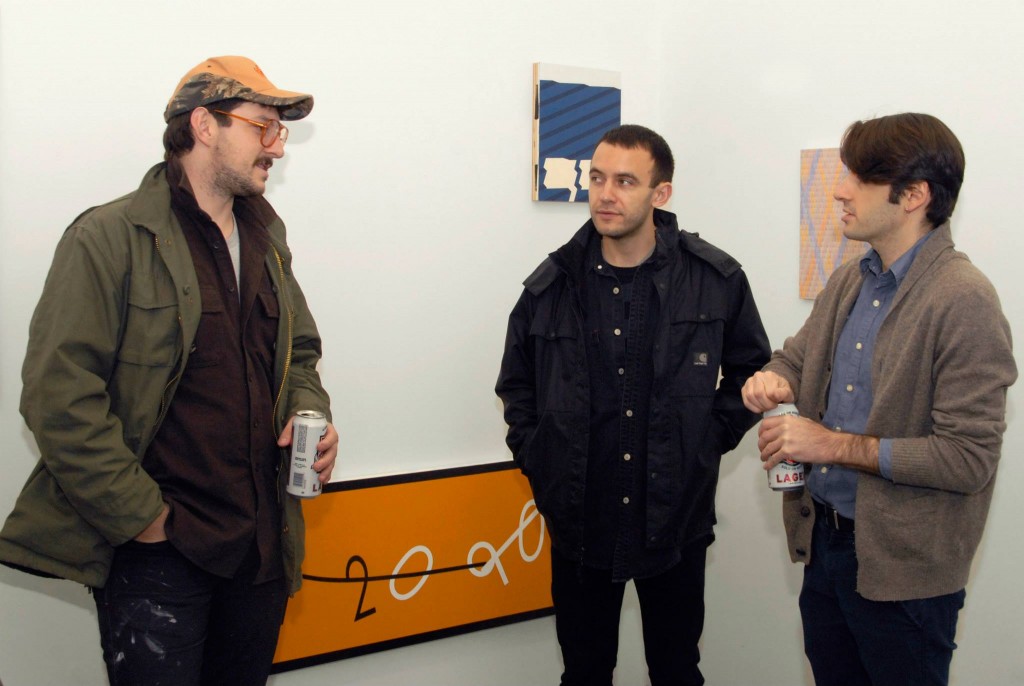 10733946_356213657885550_5100401852930277212_o
10733946_356213657885550_5100401852930277212_o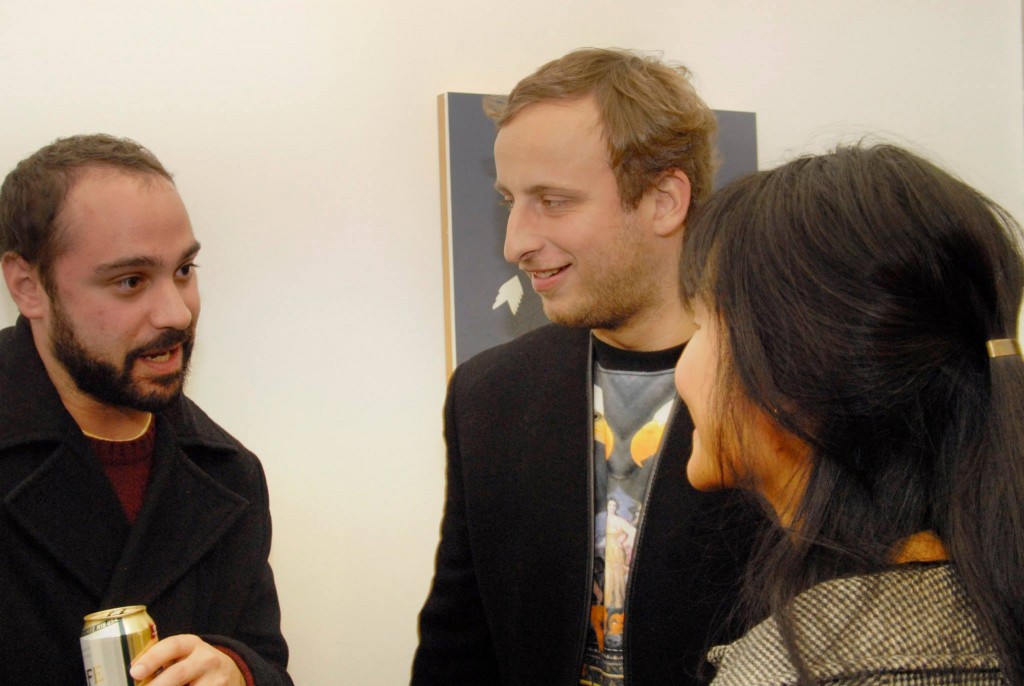 10750034_356215301218719_6539749968549930223_o
10750034_356215301218719_6539749968549930223_o