Lazy Mom : Still Lives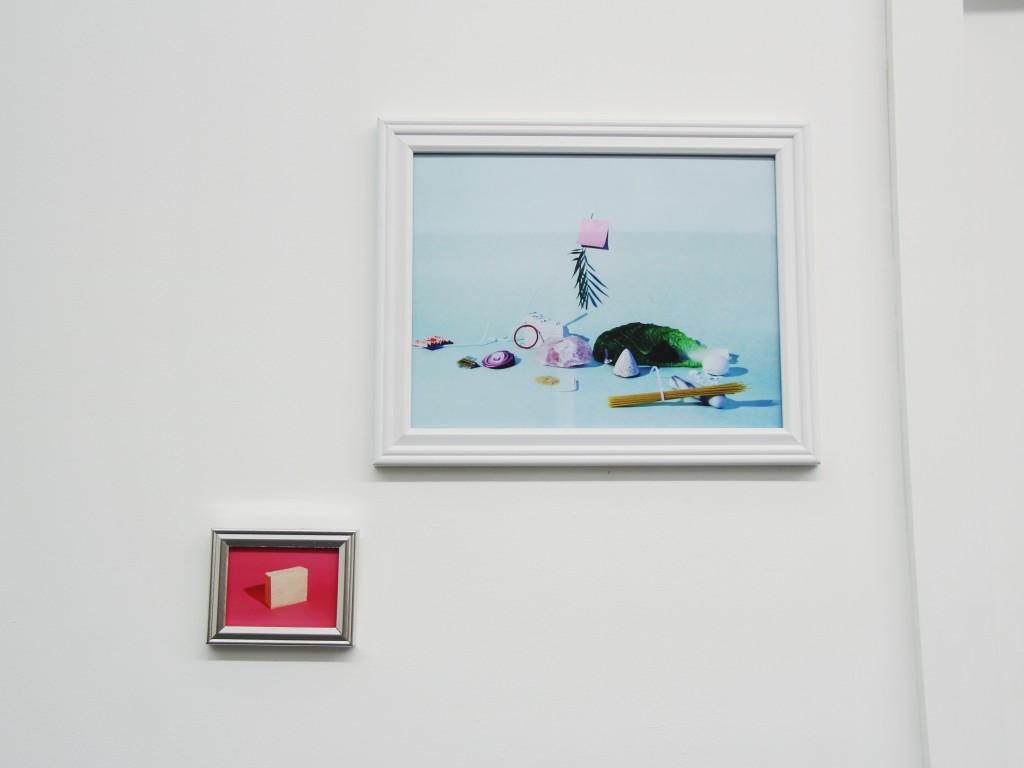 LM still lives-10
LM still lives-10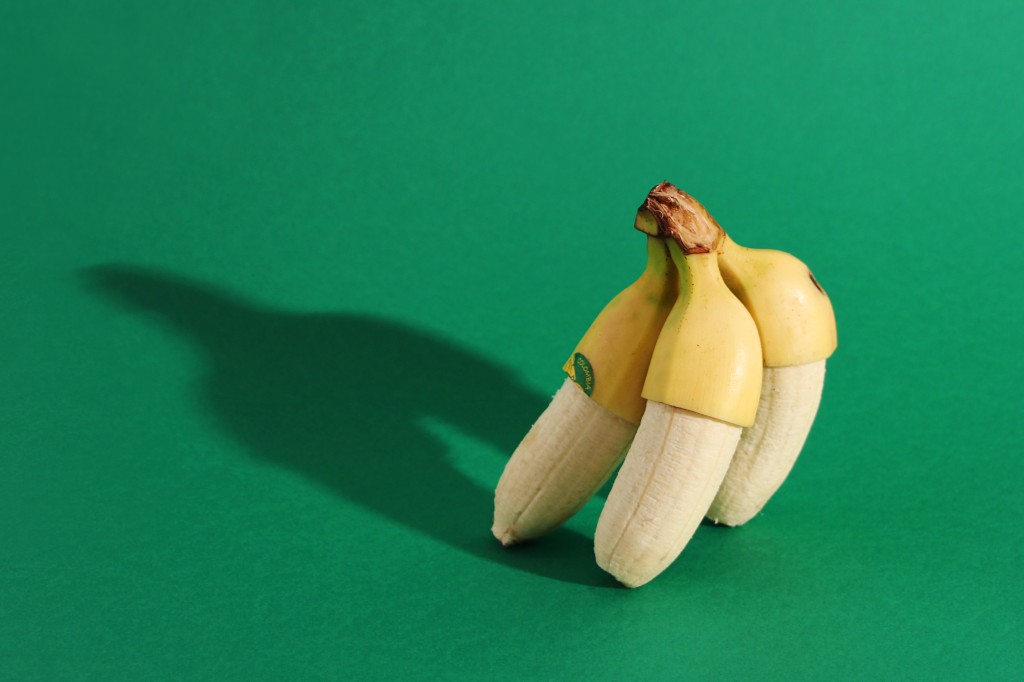 still lives - tripod
still lives - tripod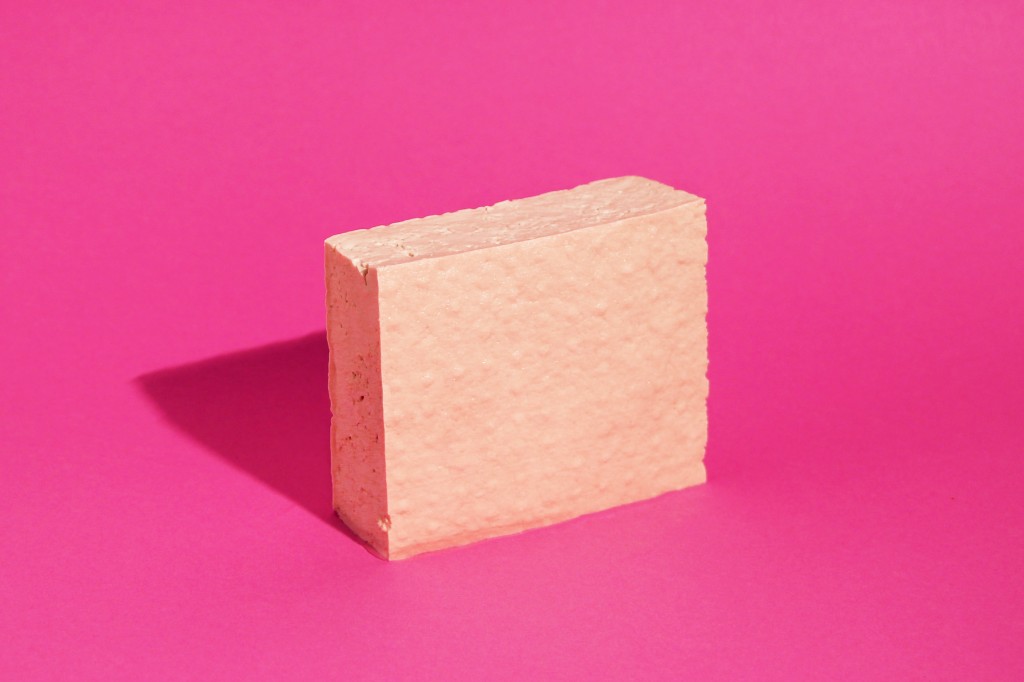 still lives - tofu
still lives - tofu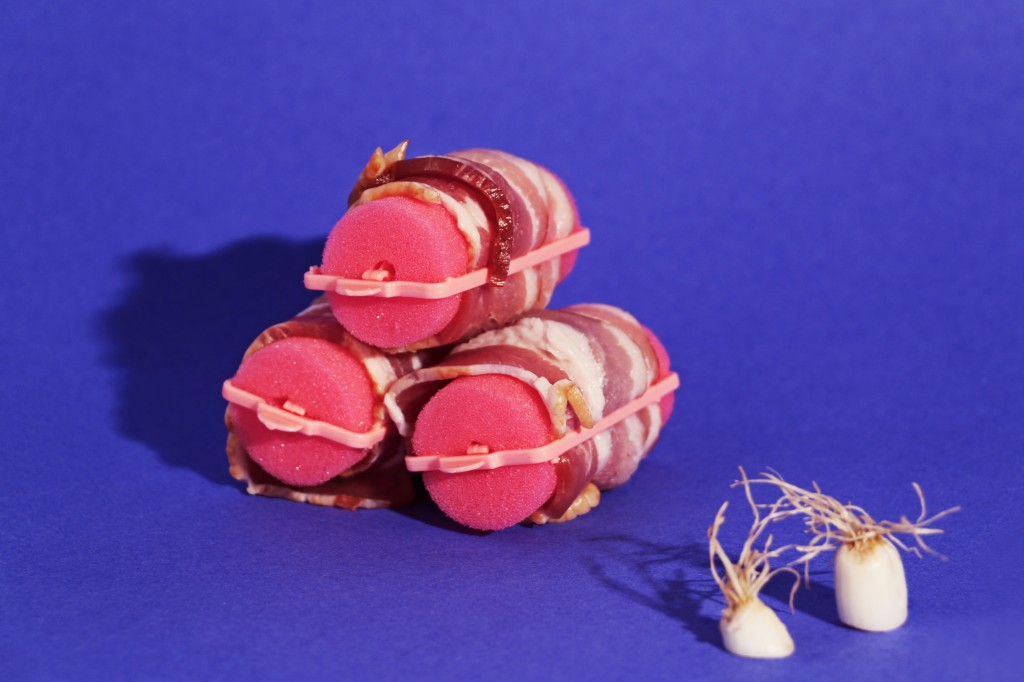 still lives - salon
still lives - salon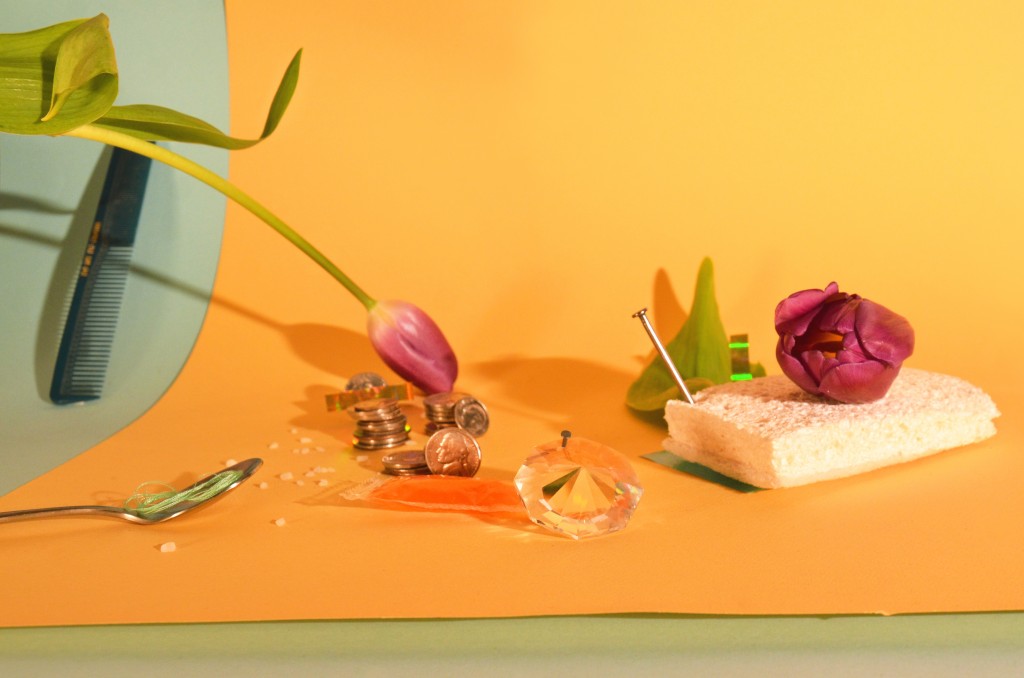 still lives - duck sauce landscape
still lives - duck sauce landscape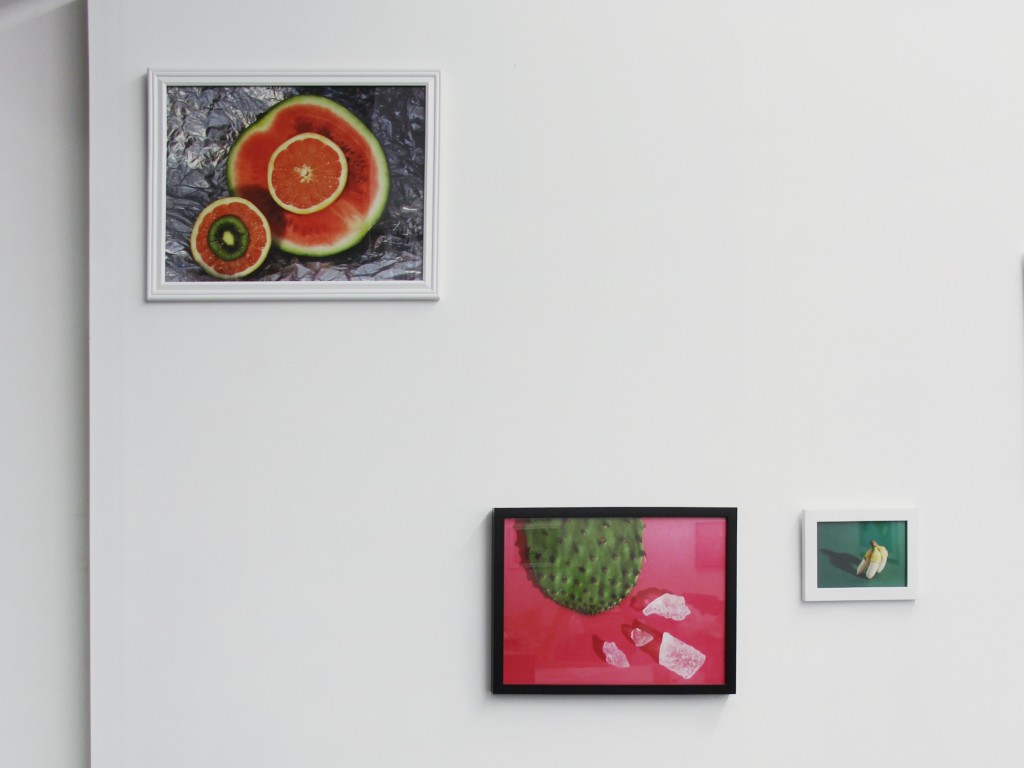 LM still lives-09
LM still lives-09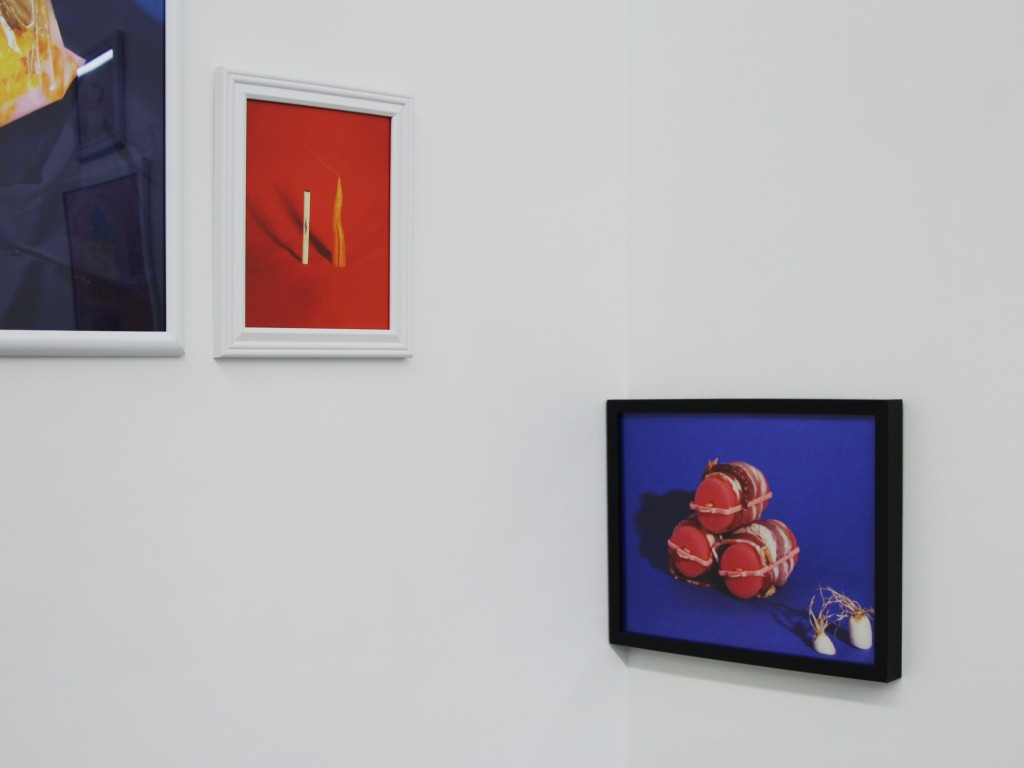 LM still lives-08
LM still lives-08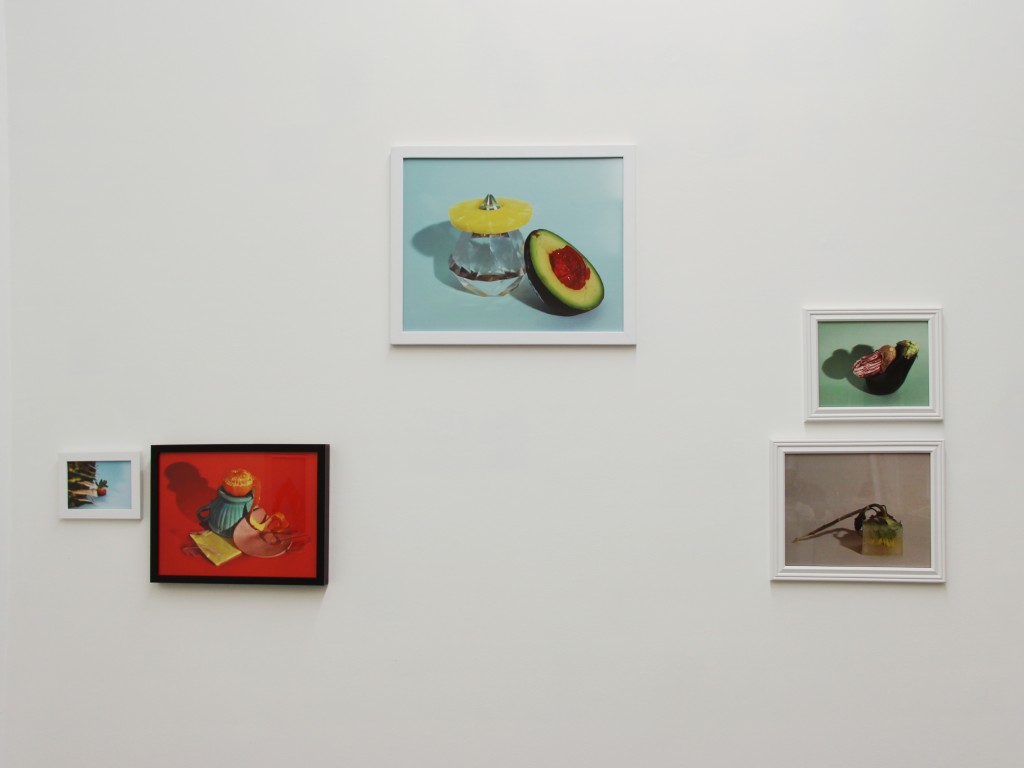 LM still lives-07
LM still lives-07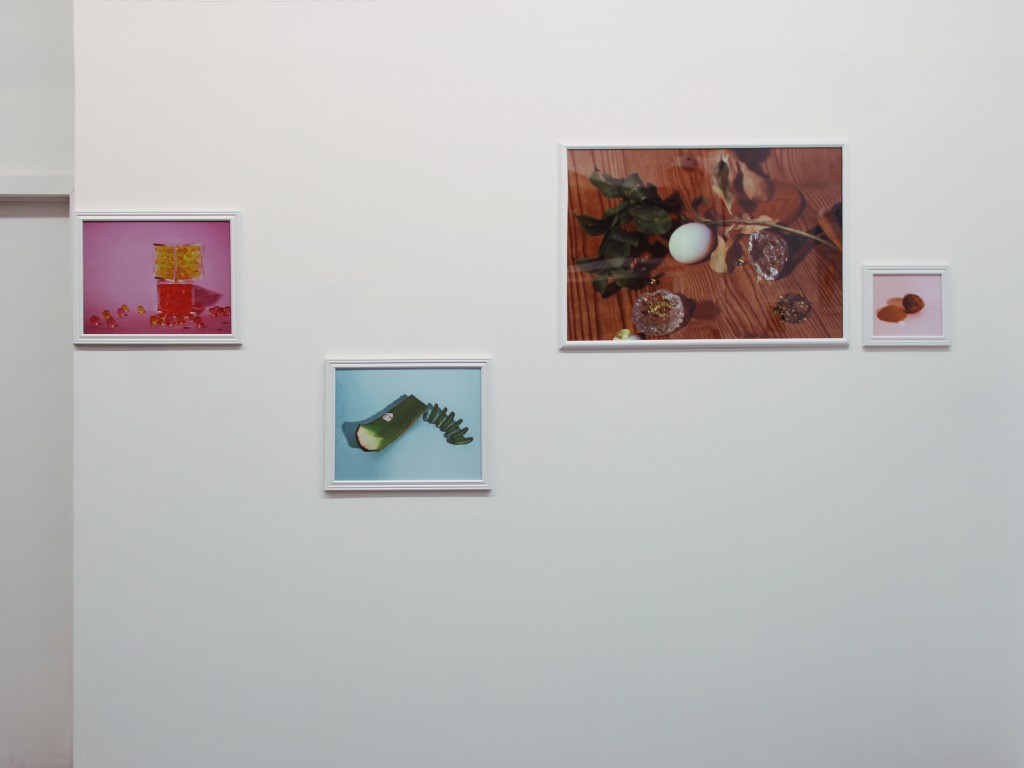 LM still lives-06
LM still lives-06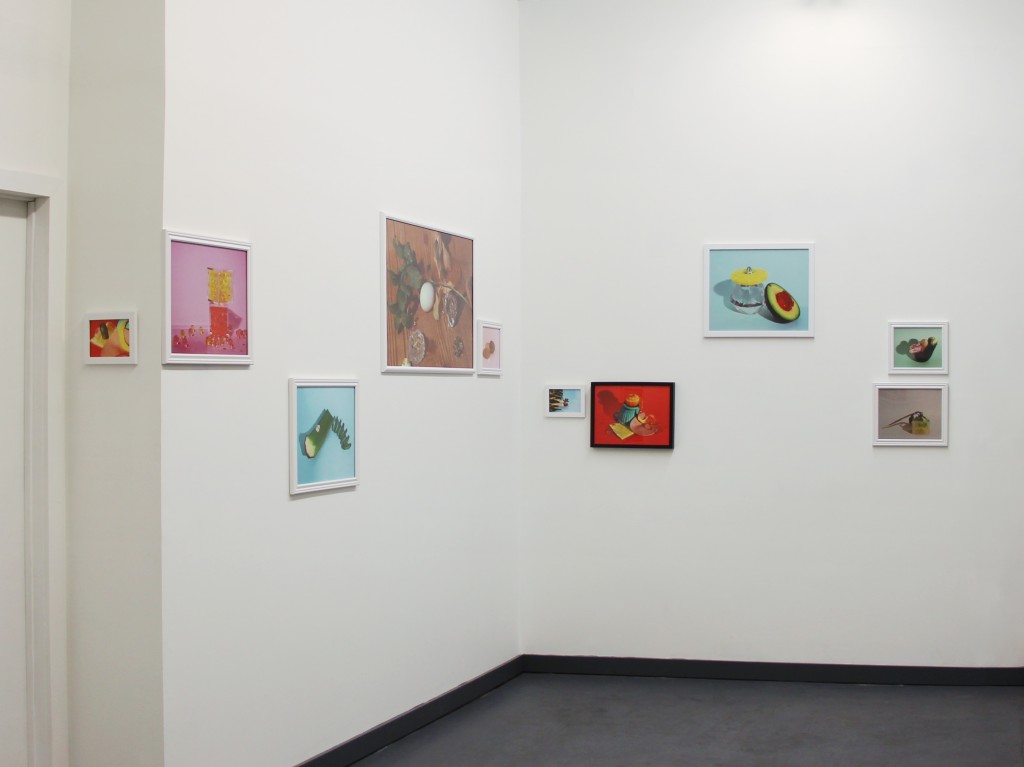 LM still lives-05
LM still lives-05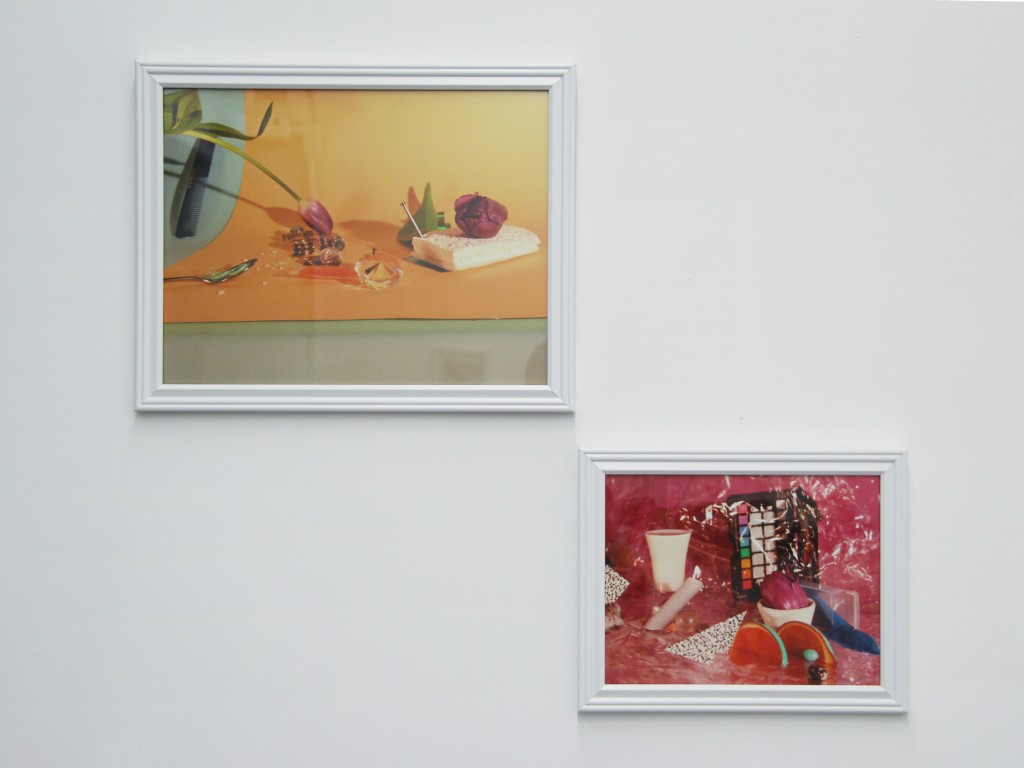 LM still lives-04
LM still lives-04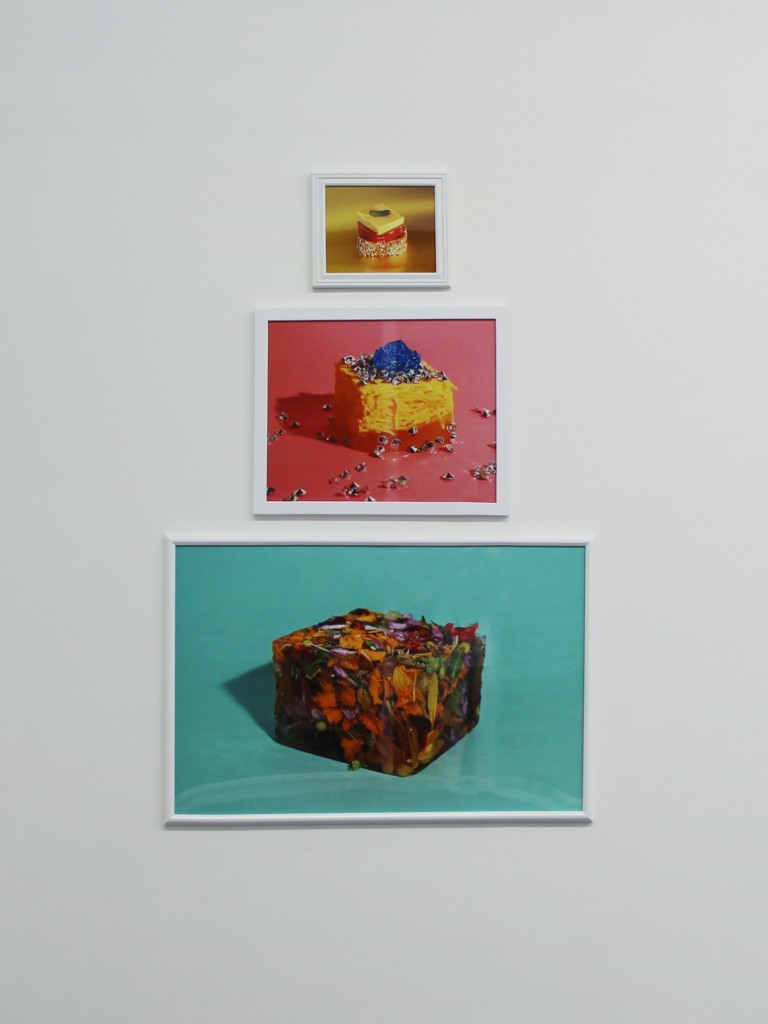 LM still lives-02
LM still lives-02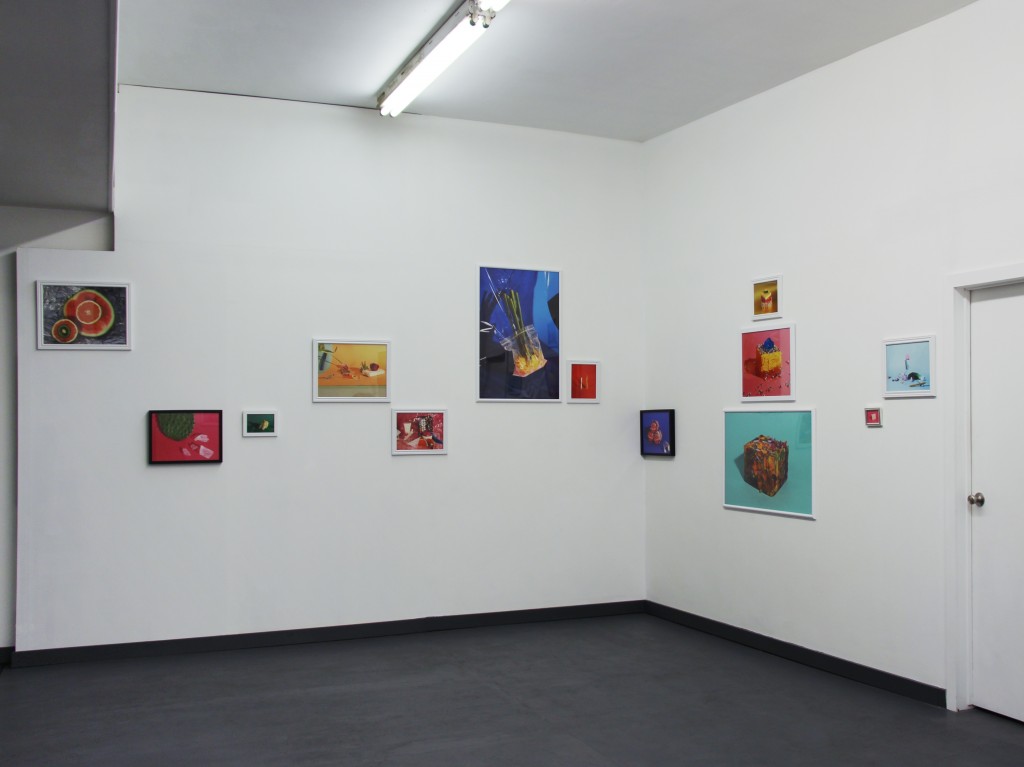 LM still lives-01
LM still lives-01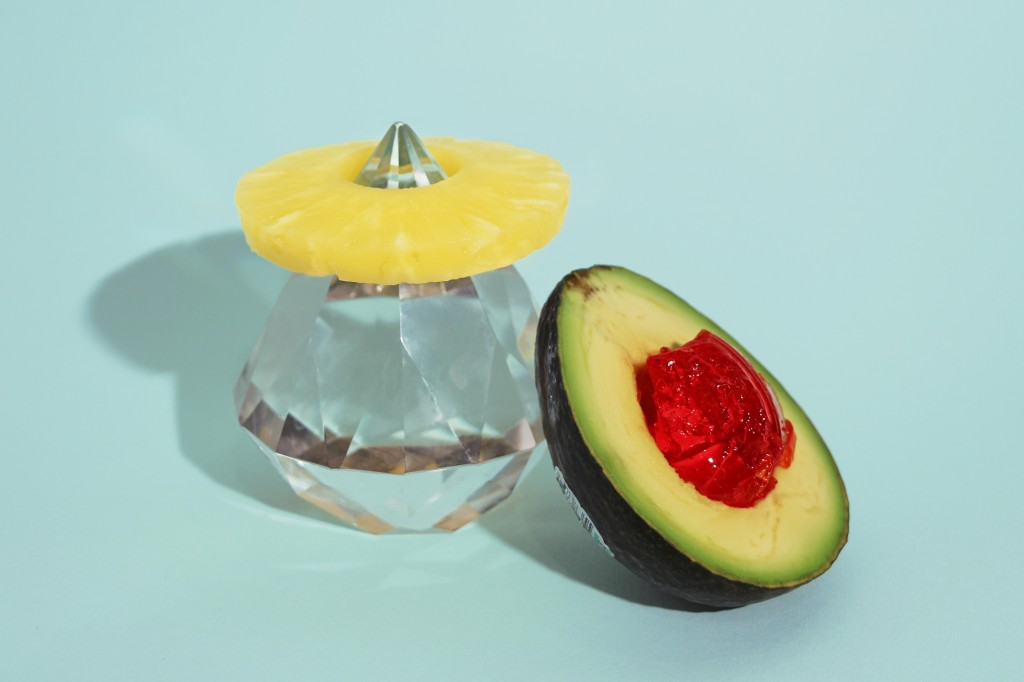 LM still lives - pineapple avocado
LM still lives - pineapple avocado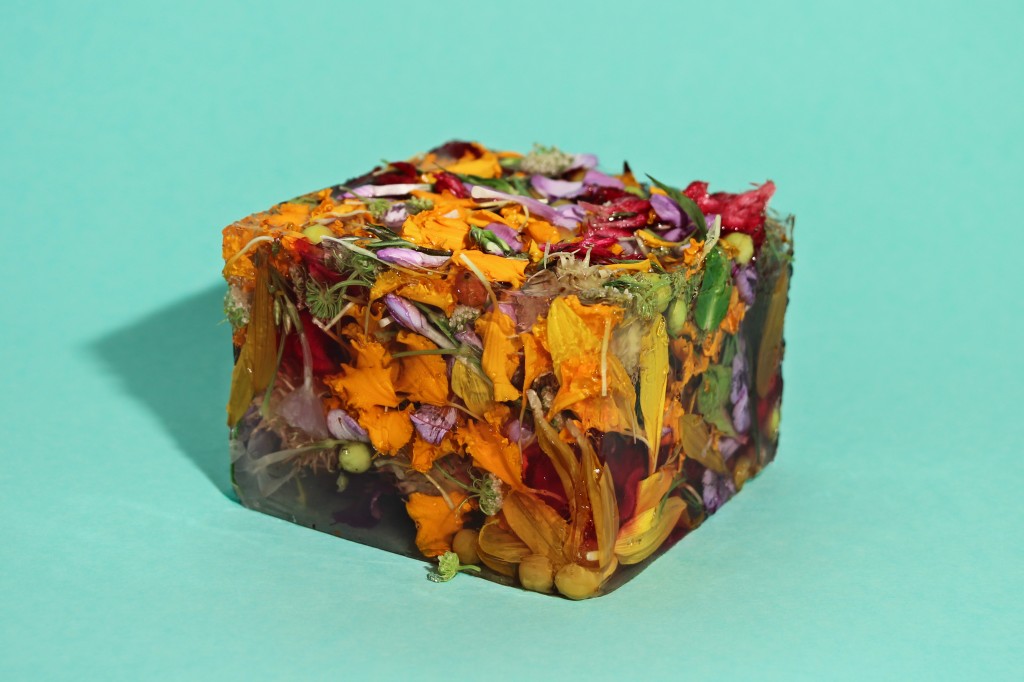 LM still lives - geometric floral
LM still lives - geometric floral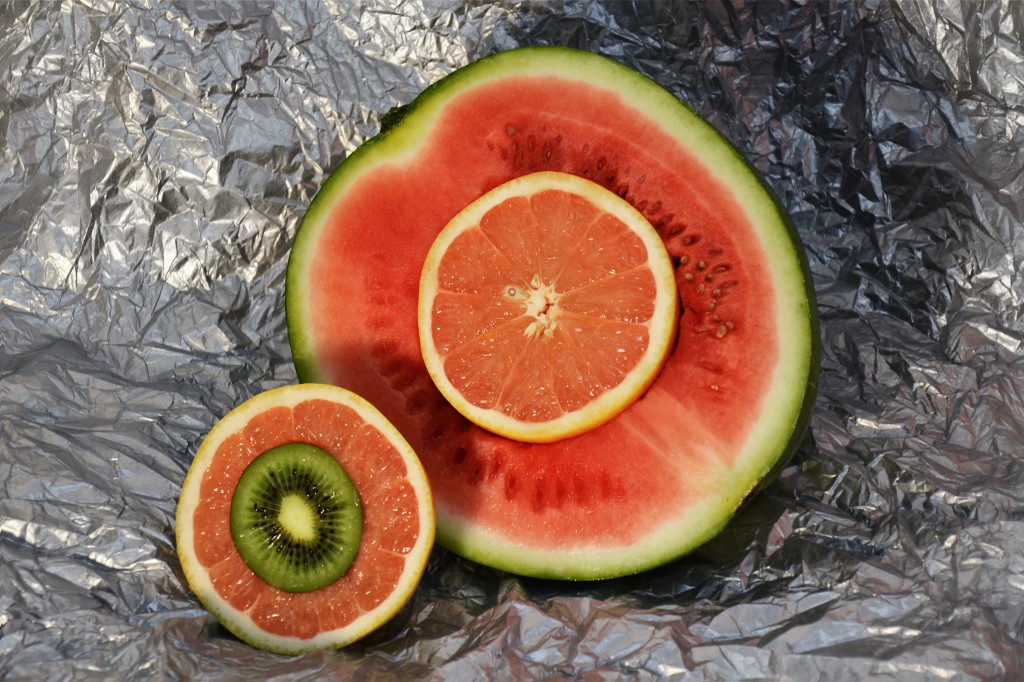 LM still lives - fruitducken
LM still lives - fruitducken
LAZY MOM
Still Lives
Sept 20 – Oct 19, 2014
opening reception:
Saturday Sept 20, 2014 6 – 9 PM
"It's so beautifully arranged on the plate—you know someone's fingers have been all over it."
– Julia Child
Good Work Gallery is pleased to present Still Lives, a solo exhibition of photographs and sculptures by LAZY MOM, a collaboration between artists Josie Keefe and Phyllis Ma. This exhibition marks the first LAZY MOM exhibition in New York, and will be on view from September 20 to October 19, 2014.
Still Lives explores imaginative tangents on traditional food photography in the form of still lifes. The images reference art history and modern commercial aesthetics, from Flemish painting and product photography to culinary plating techniques. However, instead of emphasizing or advertising taste and smell visually, Still Lives features food and other familiar objects in compositions that suggest otherworldly landscapes and portraits. Objects are removed from any direct narrative or purpose but retain a sense of anthropomorphic emotion.
Depicted are commonplace items such as fruit, flowers and money, combined into formations of dreamlike kitsch. For instance, Geometric Floral shows a bouquet of brightly colored bodega flowers, dissembled and then reassembled into a perfect cube of household gelatin. Stripes of raw bacon are wrapped around cotton candy pink hair rollers, suggesting the capricious whims of a bored housewife. And a baloney sandwich is rearranged based on a set of undisclosed aesthetic rules. Through humor, LAZY MOM deconstructs tradition feminine icons of sentimentality and preciousness, and imbues them with a new sense of order and significance. It is as if Mom is showing us the beauty of the world while telling us, "Here, go make yourself a sandwich."
In exploring another definition of "humor," the images in Still Lives are organized into families based on Greco-Roman proto-psychological concept of the four humors. The idea refers to bodily fluids that were thought to define a person's personality and health, and consist of choleric (risk takers), sanguine (light), melancholic (introverted), and phlegmatic (calm). This is an early example of how man created basic artificial systems in order to understand the natural world. By grouping the images into four humors, personalities of the still lifes are emphasized and objects are transformed from order to chaos and then back to an absurd level of organization. In this way, LAZY MOM dismantles man's attempts to order nature by creating a new aesthetic system from banal materials. These carefully manipulated arrangements create a landscape of domestic detritus where the real and fake merge to form the surreal.
Josie Keefe was born in 1987 Syracuse, New York and lives and works in New York City. She studied anthropology and visual arts at Columbia University, and has worked as a prop stylist. Phyllis Ma was born in 1987 Guangzhou, China and lives and works in New York City. She studied visual arts at Columbia University as well as fashion design at the Fashion Institute of Technology.
LAZY MOM is their first collaboration, born from their first self-published photography zine titled "LAZY WOW." "Still Lives" showcases images produced for this zine, along with images that have culminated into their second zine of the same title as the exhibition. "LAZY WOW" is currently available at MoMA PS1, the New Museum, Printed Matter, and at www.lazymomnyc.com
***