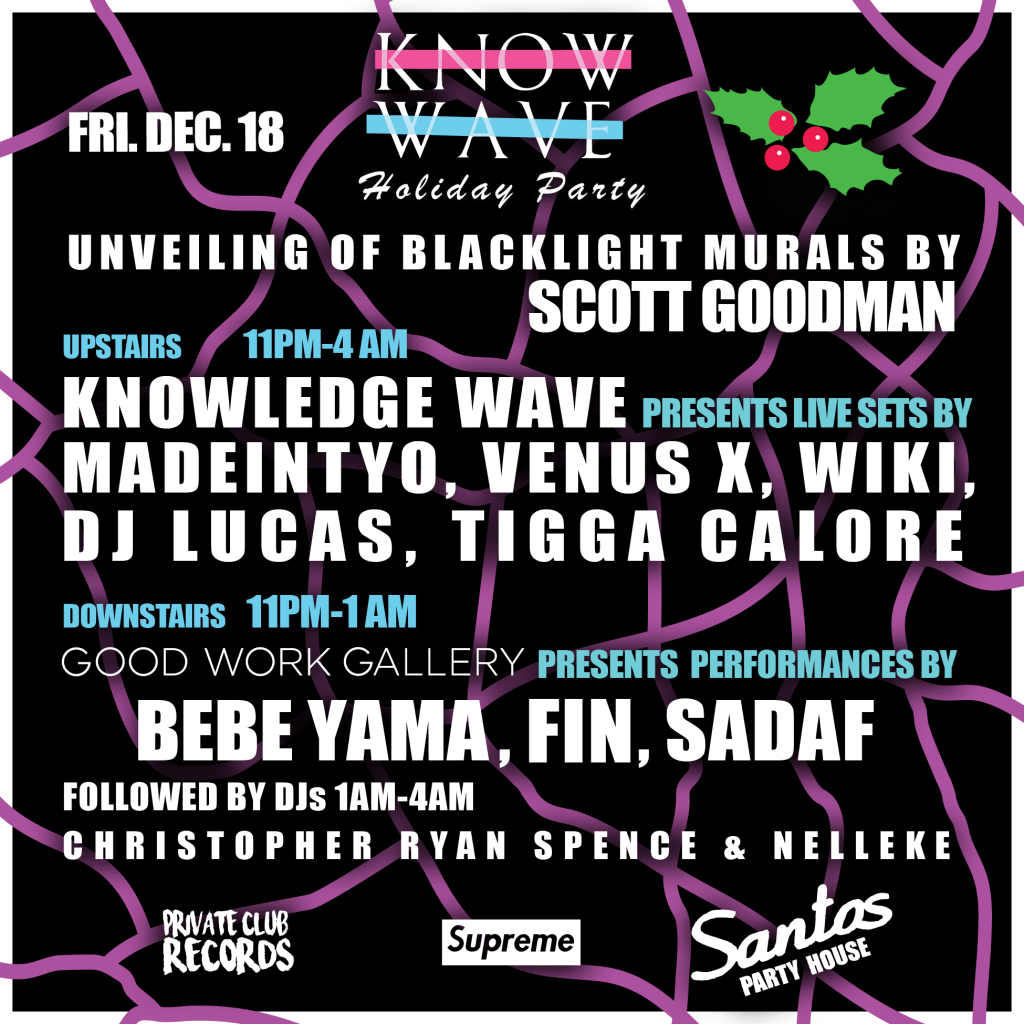 Good Work Gallery invites you to the unveiling of new wall pieces by Scott Goodman in conjunction with The Moran Bondaroff Holiday Party and Knowledge Wave at  Santos Party House. The evening will feature performances curated by Sara Blazej in which performers Bebe Yama, Rebecca Fin Simonetti, SADAF and others will offer complementary views on the topic of visual disruption familiar to Goodman's work.
Being activated by black light, the murals' lines bear an iridescent, foggy glow that belies their ostensibly flat, graphic means of articulation. Similarly oppositional, as this soft glow is, to the hard lines it emanates from. Its rigid pattern defines within each mural, that which is established only to relax and dissolve. Square tiling in the stairwell to the south of the venue undulates like caustic light at the bottom of a swimming pool. While a stone wall in the north stairwell swirls like cappuccino foam in the hands of an expert barista. Patio rocks warp, torque and flex around the venue's upstairs room leaving viewers immersed in an interior space made of exterior features that is as hard and flat as it is malleable and soft.
Scott Goodman was born in 1983, is a graduate of The Cooper Union, and is the founder of Good Work Gallery.
***